Draven Rodriguez is getting his wish to appear in the Schenectady High School yearbook with his beloved rescue cat, Mr. Bigglesworth, and a whole bunch of lasers. But they're not alone: The pair will be joined by his school principal and her rescue dog in a brand-new, but equally awesome, portrait.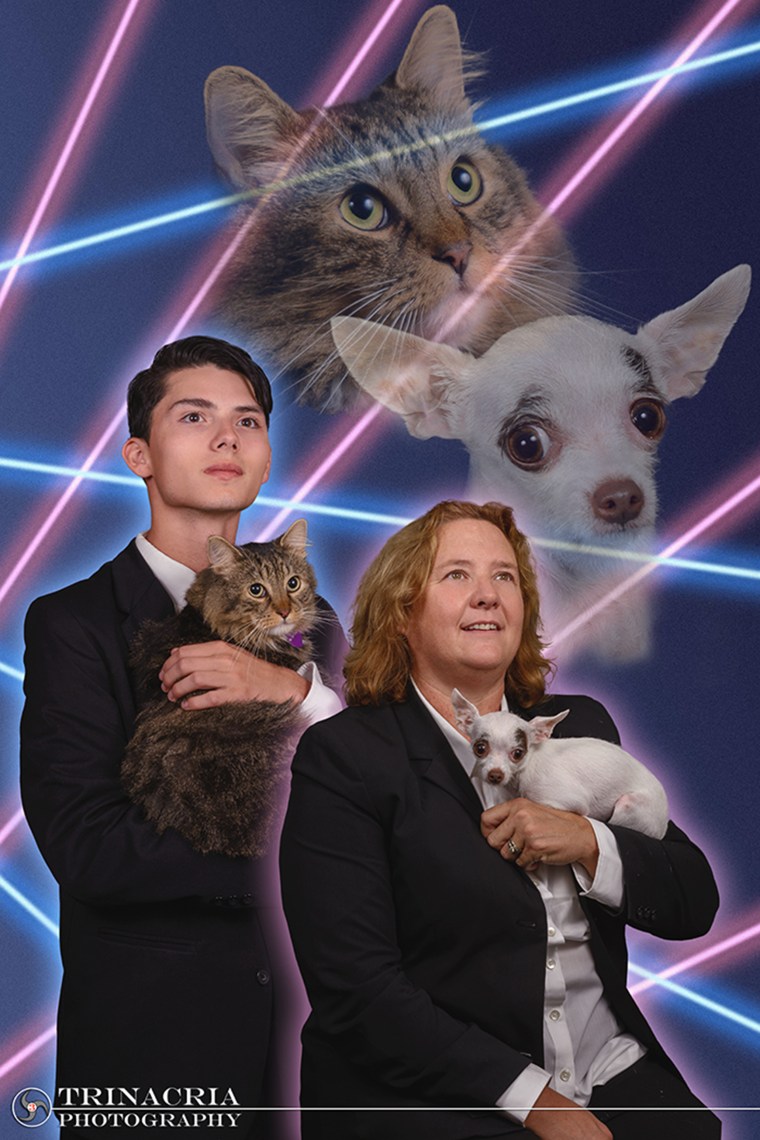 Rodriguez's laser-cat portrait was originally met with some uncertainty from the New York school's administration, and he even launched a preemptive petition in case it was denied. But principal Diane Wilkinson quickly embraced the 16-year-old senior's vision, and made a deal with him: His original portrait would not appear in the student section, but a new photo of the two of them and their rescue pets would be printed on her page. He was sold.

Rodriguez, Mr. Bigglesworth, Wilkinson and her cat Vivian got together for laser-cat photo shoot round two, shot by the original photographers, Vincent and Fran Giordano of Trinacria Photography.
"Mr. Bigglesworth the cat and Vivian the dog were very calm and poised. True pros all the way, the camera loved them!" Vincent Giordano told TODAY.com."Principal Wilkinson was the best, she is such a wonderful person," he added. "She and Draven were so happy to be able to come together with us to bring attention to rescue animals with this portrait session."
Vincent and Fran are also rescue pet owners, and along with Rodriguez and Wilkinson hope to use the publicity from the photo to raise awareness about caring for these animals. They're proposing that the national ASPCA do a raffle as a fundraiser, and the winner would get a laser cat-style portrait.
The Giordanos also plan on presenting Schenectady High School with two large prints, one of the original and one of the updated version, so that everyone can remember what was, in Rodriguez's words, a "glorious" moment in school history.