Kristi Yamaguchi was just 20 years old when she reached the pinnacle of the figure skating world by winning a gold medal at the 1992 Olympics.
The six minutes and 40 seconds she was on the ice for her winning performance in the singles competition in Albertville, France, changed her life and also marked the end of her brief Olympic career. She made the surprising decision to turn professional and forego the 1994 Winter Olympics in Lillehammer.
Yamaguchi, 46, reflected with Natalie Morales on Tuesday as part of TODAY's "Where Are They Now?" series featuring star Olympians of the past, which included speed skating gold medalist Dan Jansen on Monday.
"Looking back, it's like, wow, those few minutes just made such an impact,'' she said. "We have that much time to kind of prove yourself. I think that's one thing that makes skating so exciting, because it's just intense, and it's quick, and one little slip can mean the difference between placing or not placing."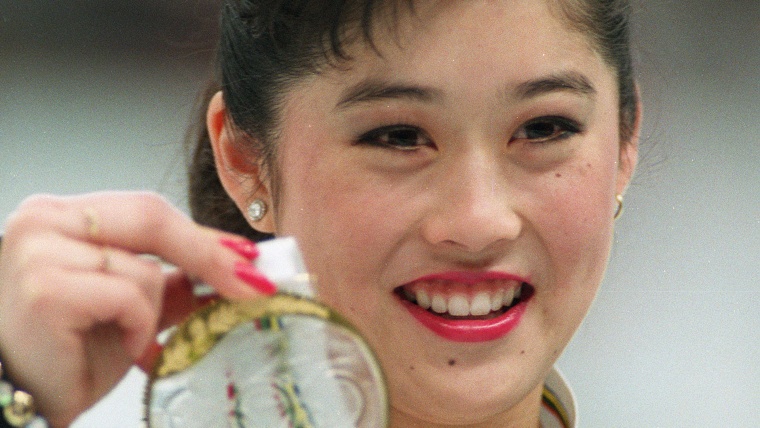 Yamaguchi knew she had skated well, but had to endure some nerve-wracking moments before learning she finished ahead of Japan's Midori Ito to capture the gold.
"I feel I did miss one thing, so I felt like the door was left a little bit open,'' Yamaguchi said. "I had to wait and see if it was enough, through the next five skaters, so it was really like pins and needles, just waiting there through each skater that competed."
Yamaguchi decided to pass up the 1994 Olympics, instead touring with Stars on Ice and competing in professional tournaments.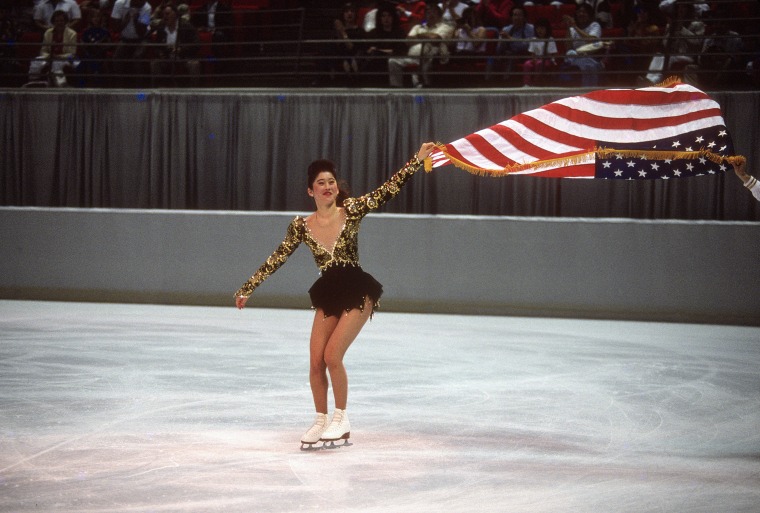 "I knew if I went back in Lillehammer that the pressure would just be immense, and it would literally be the only focus was to come home with the gold again,'' she said.
Two of Yamaguchi's U.S. figure skating teammates were Tonya Harding and Nancy Kerrigan, who were enveloped in a rivalry that became a major storyline at the 1994 Olympics after Kerrigan was injured by an attacker sent by Harding's ex-husband.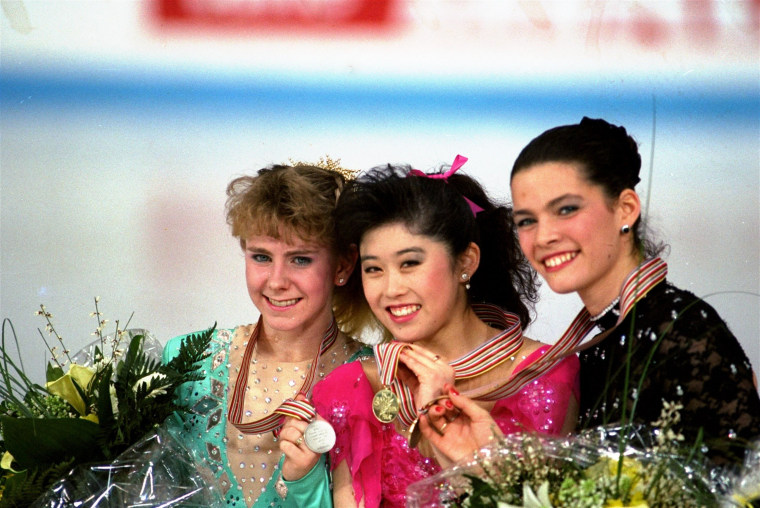 Kerrigan actually introduced Yamaguchi to her husband, former Team USA ice hockey player Bret Hedican, at the 1992 Olympics.
"We all had a fairly good relationship,'' Yamaguchi said. "I was very close to Nancy. We had roomed together on previous competitions and on tour, and at the Olympics, we were actually roommates, so we were pretty close."
Harding's life is the subject of the recent movie "I, Tonya," starring Margot Robbie, which Yamaguchi watched last week.
"The acting was great in it, and I applaud Margot Robbie,'' she said. "I was so impressed with her skating. I enjoyed it, but I just took it with a grain of salt, knowing that there's artistic license and whatnot."
Yamaguchi has now gone from being a figure skating prodigy to a mentor to rising U.S. star Karen Chen, 18, who is from her hometown of Fremont, California. Chen will compete in Pyeongchang as she tries to emulate Yamaguchi and bring home a gold medal.
"I finally went to go and see her skate at the local rink in Fremont, and from that first day, I was just completely impressed,'' Yamaguchi said. "She was only 12 years old at the time, and seeing her focus and her determination, her ability to absorb instruction and incorporate that in her next attempts, it was kinda like, "Ooh, I see a little bit of me in her.'''
Yamaguchi is also now a mom of daughters Keara, 14, and Emma, 12, the latter of whom is training with Yamaguchi's former doubles partner, Rudy Galindo, to carve out her own figure skating career.
"I never thought I would say this, but I love being a soccer mom and watching them pursue their ambitions,'' she said. "I try to stand back a little and be a calm skating mom."
Yamaguchi also spends time working with the Always Dream Foundation, which she created 22 years ago to promote children's literacy.
"It's all about giving them the tools to create that foundation of the love of reading, the love of books,'' she said. "Access is one of the biggest challenges, especially for low-income families, so we're hopefully there to help bridge that gap."
Yamaguchi will be covering the figure skating events in Pyeongchang for NBC's daily digital Olympic Ice show beginning on Thursday, where she will give daily recaps and her take on the competition.
Follow TODAY.com writer Scott Stump on Twitter.