OK, Kristen Stewart. What is this? After starting the day off so well in jeans, a sweater and boots, the actress traded in cute preppy comfort for a barely there Erdem dress that was just all wrong for the New York premiere of "On the Road" at the SVA Theatre.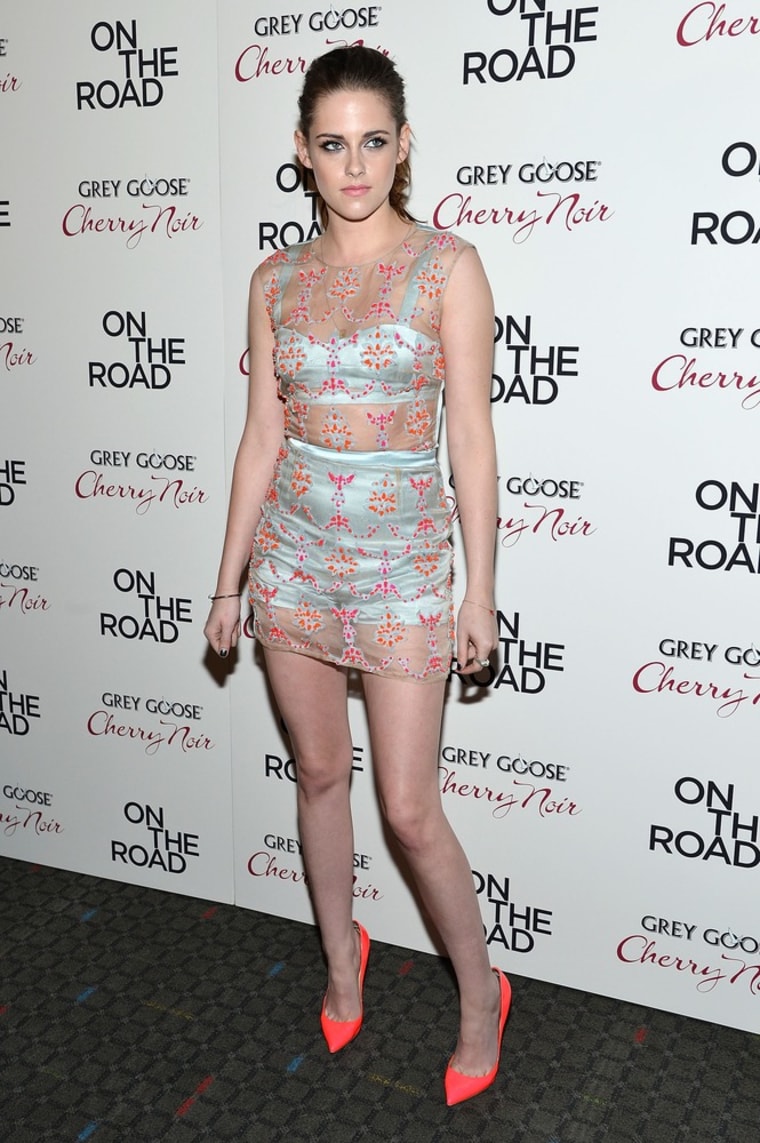 Thumbs-up for the bright coral Louboutins and hair and makeup were A-plus, as usual, but the rest looked like netting over retro underwear. Which maybe was the point, considering the film is set in the 1950s, but ...
Look how hot Kristen looked at the 'On the Road' screening in New York!
This isn't one of her better premiere looks, in our opinion.
Stewart got into town Wednesday, arriving just in time for a surprise appearance at the epic 12-12-12 Concert for Sandy Relief held Wednesday night at Madison Square Garden, and taped an appearance on "The Daily Show" Thursday afternoon before hitting up the premiere.
She shared the red carpet spotlight tonight with co-stars Kirsten Dunst, Garrett Hedlund and Sam Riley, all of whom seemed to be wearing eight times as much clothing as Stewart.
Kristen Stewart's latest red-carpet looks
More in TODAY Entertainment: