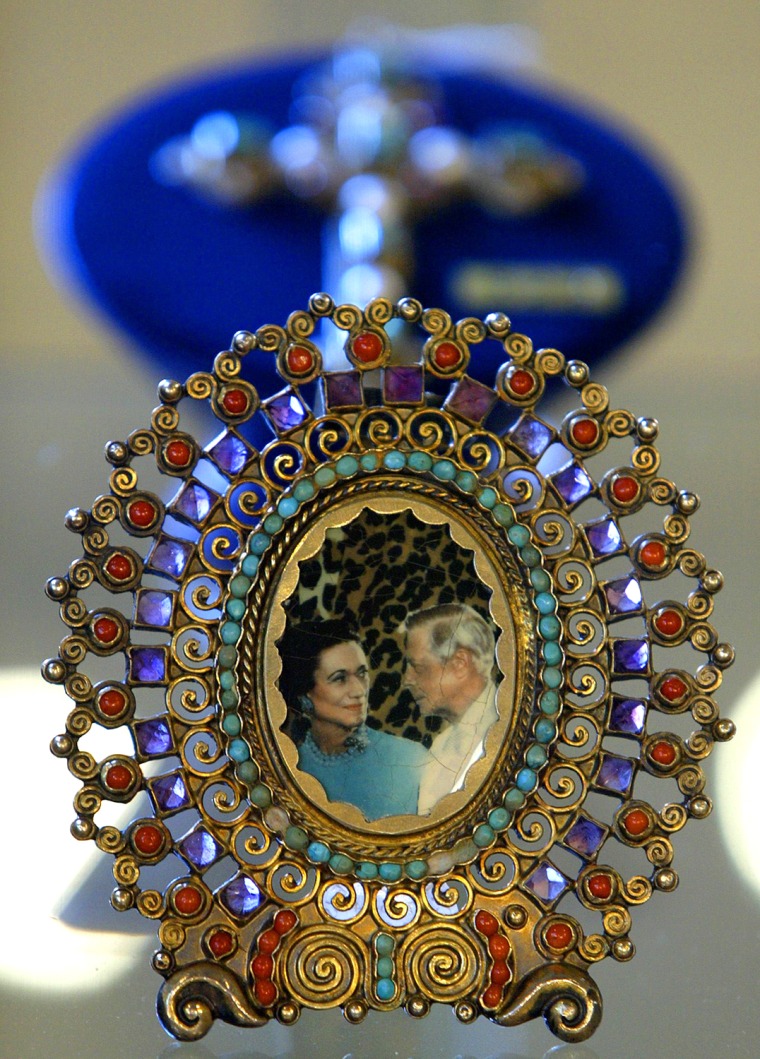 Jewelry and precious items owned by the late British King Edward VIII and his American wife Wallis Simpson sold for more than $1.01 million at auction on Thursday, significantly more than expected.

The chairman of Sotheby's jewelry division in Europe and the Middle East, David Bennett, said the collection owned by the Duke and Duchess of Windsor shed light on "the greatest love story of the 20th century".
Edward abdicated after 11 months on the throne in 1936 to marry Simpson, a twice-divorced American socialite, for whom he publicly declared his love. He was succeeded by his younger brother, George VI, father to Queen Elizabeth.
Their relationship threatened to provoke a constitutional crisis in Britain, where Edward was head of the Church of England, which did not permit the remarriage of divorced people whose spouses were still alive.
The 30-piece collection, which included a Cartier sapphire bracelet, a gem-studded choker, cufflinks, watches and a signed silver cigarette case, sold for 620,125 pounds to buyers from all over the world.
The highest estimate for the lot was around 500,000 pounds.
Sotheby's said Simpson, who died in 1986 aged 89, was "the epitome of elegance and sophistication for her generation and beyond".
A larger set of jewels owned by Simpson was sold by Sotheby's in 1987 for around 31 million pounds, the most valuable single-owner jewelry sale for roughly a quarter of a century