Some of the biggest acts of kindness come from the smallest of sources. For a second year, The Sprout Network, which is owned by NBC Universal, is running their Kindest Kid Contest. Here's a look at one of the five finalists up for Chief Kindness Officer.
Doctors diagnosed 7-year-old Sierra with cancer two years ago after discovering her kidney was "the size of a grapefruit," she recalled to TODAY's Jenna Bush Hager.
After finishing her treatment, Sierra wanted to raise awareness about childhood cancers, as well as money for research. The Madison, Connecticut, youngster started the Childhood Cancer Kids program with her big sister, Emilina. The charity has already helped raised $10,000 for the Make-A-Wish Foundation.
When she's not busy raising awareness, Sierra is visiting young cancer patients to raise their spirits. She shares advice and brings hospital patients gift bags or shows them breathing exercises and yoga-inspired relaxation techniques.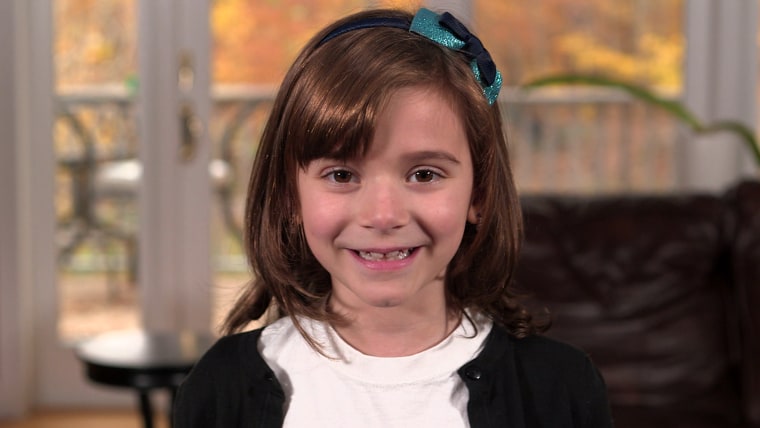 Sierra's dad, Doug, said he initially worried about what kind of impact his daughter's cancer treatment would have on her.
"I started to worry that she was going to be a victim," he said. "And this really transformed her from being a victim to being a champion. And I can't be more proud."
Voting for the Chief Kindness Officer begins Thursday on TODAY.com