Update on 12/8: We have a new Sprout Chief Kindness Officer!
Sierra, who started Childhood Cancer Kids with her sister, was voted the winner.
Original post: Acts of kindness come in all shapes and sizes. TODAY and Sprout are teaming up to celebrate those from the smallest among us with Sprout's Kindest Kid contest.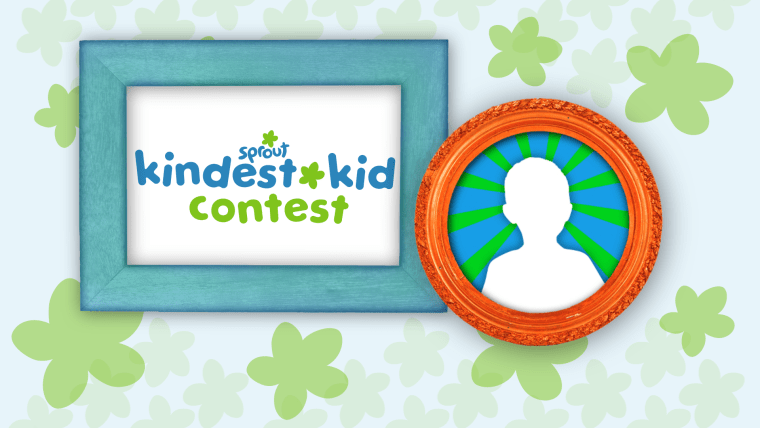 Watch the stories of five finalists below. 

Thanks for your votes! Stay tuned to TODAY as we reveal which one of the five below will appear live on TODAY, earn the title Sprout Chief Kindness Officer, get a trip to New York City to visit Sprout's corporate headquarters and receive a $5,000 charitable donation made in his or her name.
Finalist #1: Sierra from Madison, Conn.
She beat cancer, and now raises money for Make a Wish and delivers care packages to other sick kids in the hospital. Read more here. 

Finalist #2: Kayden from Meriden, Kansas
Instead of working on his Christmas list, he spreads holiday cheer by writing cards to troops serving abroad. Read more here. 
Finalist #3: Jayla from Virginia Beach, Virginia
She's helping the homeless with her "Little" bags. Read more here. 
Finalist #4: Colin from Rochester, New York
This boy warms hearts by providing coats to the needy. Read more. 
Finalist #5: Tavin from Alexander, Arkansas
After a devastating tornado destroyed his community, Tavin took $100 of his own savings and gave it to survivors rebuilding their lives. Read more.
Hear about last year's winner: 

This updated story was originally published Sept. 3 at 8 a.m. ET.