On July 14, 2016, a man driving a box truck plowed through a large crowd of pedestrians in Nice, France, gathered to watch Bastille Day fireworks. The attack killed 86 people and injured hundreds of others.
Kim Copeland lost both her husband, Sean, and their 11-year-old son, Brodie,in the attack. The three were vacationing with Sean's two adult children in Europe at the time.
Copeland spoke with TODAY about adjusting to her new life after she returned home to Texas. Her conversation is part of "2016 Voices," a special series of essays and interviews with newsmakers behind some of the year's biggest moments.
How are you doing these days?
It's been rough. My life has turned upside down, but I just try to get through each day and establish a new normal. It's about finding my place in the world right now and figuring out how to honor Sean and Brodie and their legacy.
Definitely, the shock has worn off and grief has set in and we're starting that process. My stepkids (Austin and Maegan) and I have been really close through this and that's helped. We wake up every day. Right now that's where we are. If we can get up every morning, make it through the day and go to sleep at night and say our prayers, we're doing okay.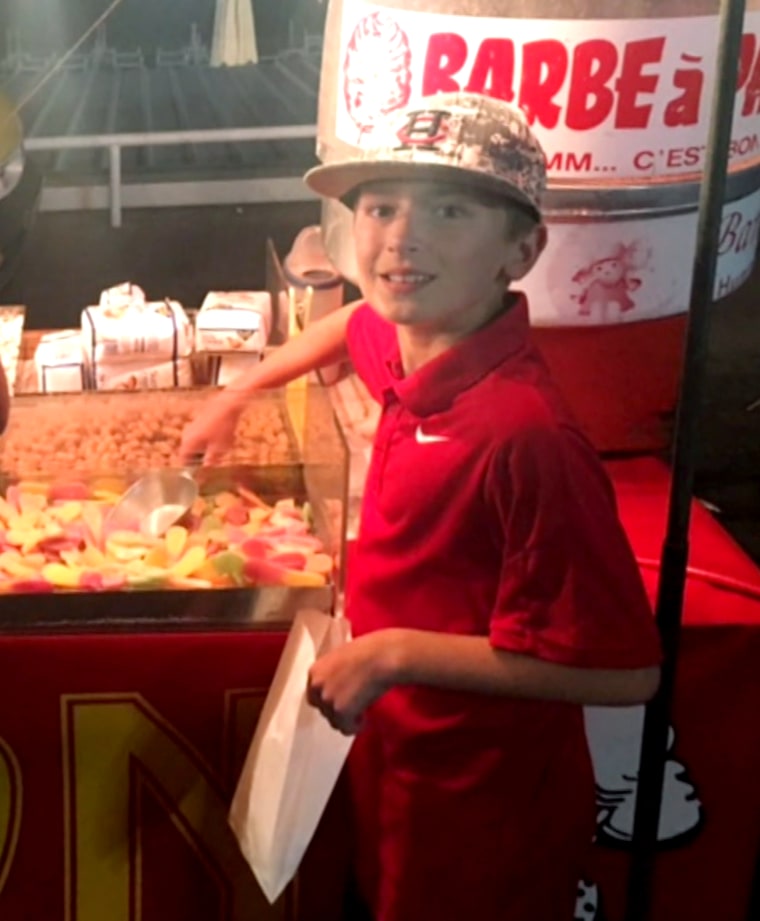 On Monday, a tractor-trailer truck intentionally rammed into a crowded Christmas market in Berlin. Many compared it to the Nice attack. What went through your mind when you heard about it?
I was at work yesterday, but I looked down at my phone and saw I had 10 new text messages. I was just in shock. It brought back a lot of memories. And on the news, all of a sudden I hear "Brodie and Sean Copeland from Lakeway," and people referencing them again.
This all brings back memories of that night and the anxiety of it. It brings it all back to the surface again, and where our world is right now. It's scary. My prayers are with the people of Berlin and the victims' families because I know what they're going through.
What have been the biggest adjustments for you so far these past five months?
The first big thing that happened was turning 40. My birthday was on (July) 18th. That was part of the reason we were on vacation in Europe. We were supposed to head to Paris from Nice and celebrate my 40th birthday with dinner at the Eiffel Tower.
Definitely, back-to-school was tough. Brodie was an actor, he played baseball. He was super busy and my life revolved around him. The first time the school bus came down the street and he didn't get off was horrible. And then it was the first Thanksgiving, which headed into the first Christmas.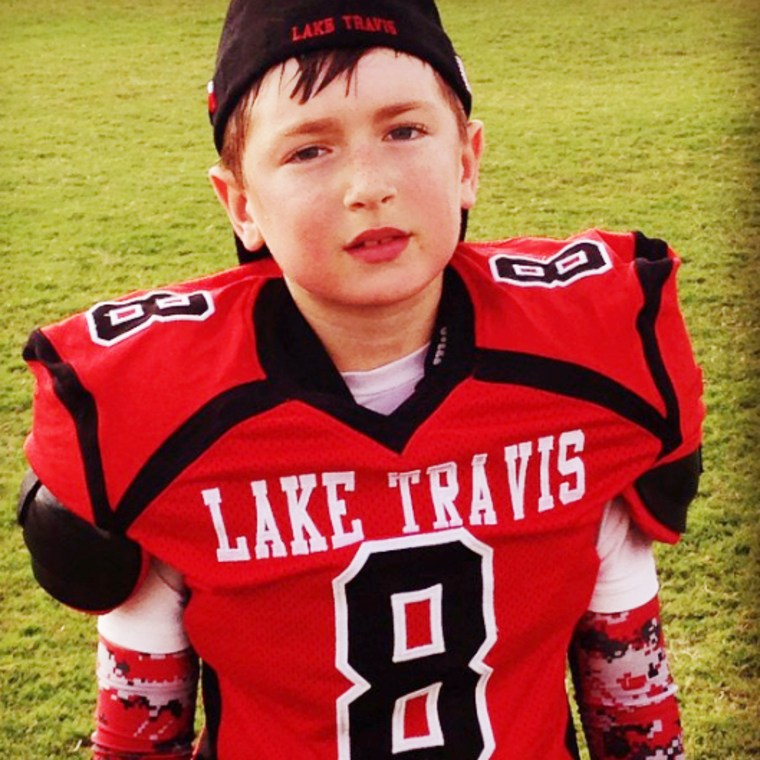 From there I feel like we are moving on to more "firsts." Sean's birthday is in January, first Valentine's without him in February, and then March is our anniversary. And then April is Brodie's birthday. It's going to be a lot back-to-back firsts. We'll take it day by day and get stronger. It's all we can do right now.
Sean got to check off a bucket list item while you all were in Pamplona, Spain, by running with the bulls. Describe what Sean was like.
He was my rock. He was the love of my life. He's been in my life for all of my adult life. I met him when I was 22. Austin was 4 years when we met, and he's now 22. Sean is just the most amazing father to his kids, who puts them above everybody. He's an amazing husband. He wanted to live life to the fullest. He didn't come home and sit on the couch from work. He'd come home and then we'd go out on the boat, or he would throw a baseball or ride his dirt bike. He was just that kind of person.
And he left very big shoes for Maegan to fill. He was definitely a good role model for the kind of husband that she wants to have some day, and he's the kind of husband that Austin should be when he gets married.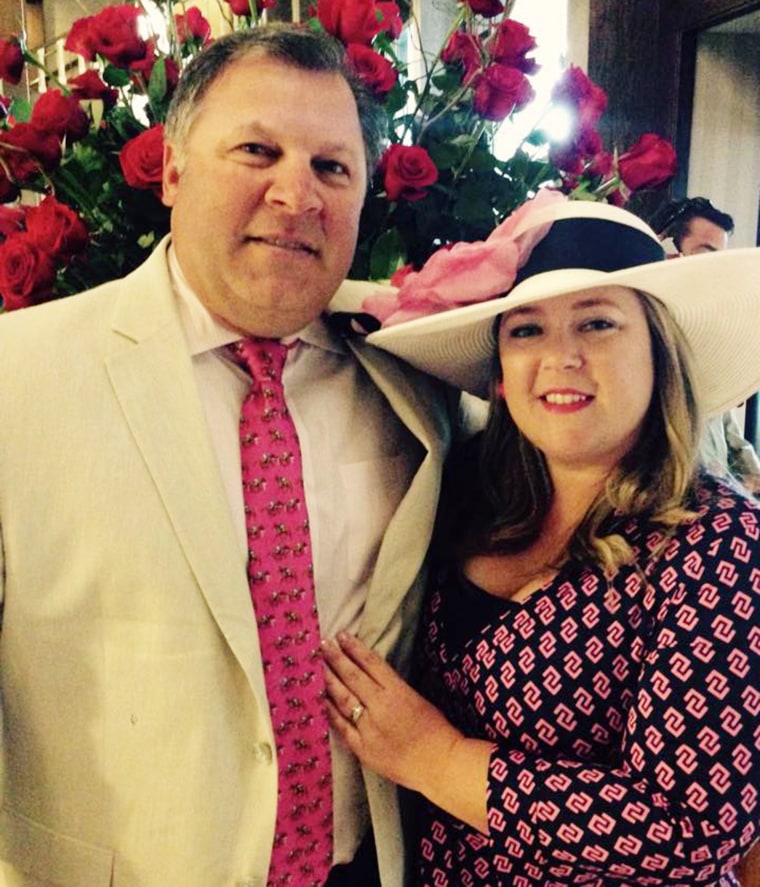 How do you plan to honor Sean and Brodie?
The kids and I have decided to create an endowment, a memorial scholarship through the University of Texas baseball in their honor. It will be the "Sean and Brodie Memorial Scholarship." Whoever receives it will be No. 8, which was Brodie's favorite number. We've been doing some events to raise money for the scholarship. It gives us focus and helps carry on their legacy and, really, give us something productive to do.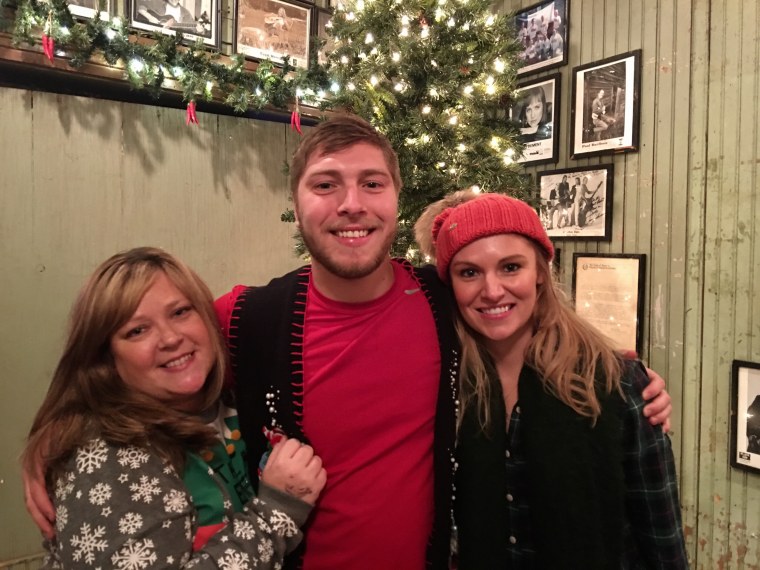 What is the "new normal" starting to look like for you?
I've actually started working at a little boutique down the street from my house, filled with amazing women. It's a great, happy place to be, so I do that a couple of days a week to get out of the house and have some socialization. Then I have an amazing group of girls — I call them my tribe — that are always there and checking on me and doing anything I need: bringing groceries over, praying for me, anything.
And then there's my sister, who is my best friend. We're only two years apart and she lives in San Antonio. She stayed with me for the first three weeks after the attack, and she comes and spends the weekend with me. We lost our mom when I was 9 and she was 7, so we've been through loss together. We have a very strong bond, so she's definitely been my rock through all of this.
I'm also doing therapy once a week. That helps a lot. We're doing something called EMDR (eye movement desensitization and reprocessing), which helps with the PTSD, the trauma and anxiety.
How has faith helped you process your grief?
Sean and Brodie were two peas in a pod. They loved life together and they left together. I mean, they're together now, so that's of a lot of comfort to us to know that the two of them are together.
I know that they're in a better place, and I know that I'll see them that day. If I didn't have that faith, or that belief, I don't know I'd make it through each day.
I also know that God has a plan for me and my life, so I just have to be open and wait for him to reveal what I need to do.
What do you want people to take away from your story? How do you want Sean and Brodie to be remembered?
People need to remember not to take things for granted and to live every day like it's your last, because you truly don't know when it is. And don't sweat the small stuff. People are complaining about having to move their Elf on the Shelf every night. I'm like, listen, I would do anything to be able to move that Elf on the Shelf every single night. Let things go and enjoy every minute, and love each other.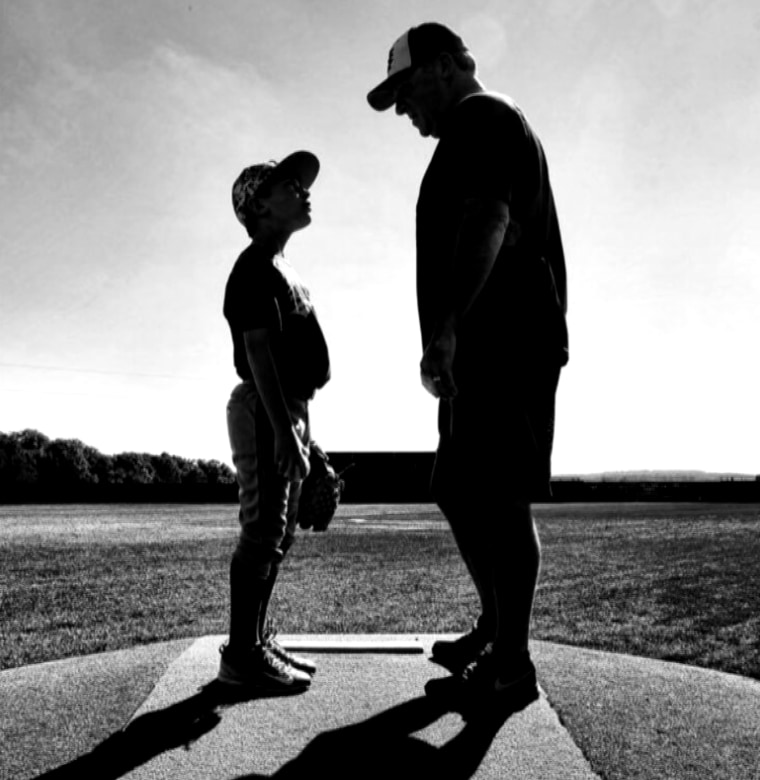 Sean and Brodie were happy people who lived life to the fullest. They were thrill seekers and loved adventure so we're all trying to live our life like that. As a matter of fact, the last words in Sean's will were, "live happy, live fun, live strong, see you in heaven." So that's what we're doing, trying to live happy, trying to live fun, and trying to live strong.
And that's all we can do to honor them.