On Saturday night, the Coastal Carolina Chanticleers went head-to-head in the College World Series against the TCU (Texas Christian University) Frogs. But the competition everyone's talking about now took place in the stands!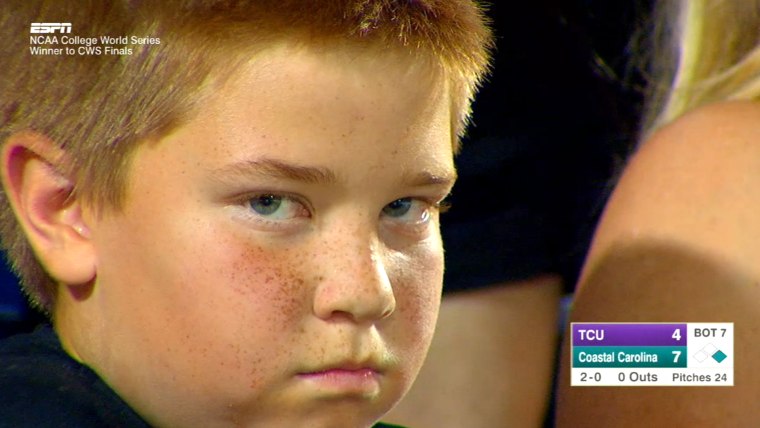 It happened when the ESPN camera trained its unblinking eye on a freckle-faced young fan, and the young fan stared back with an equally unblinking gaze.
Rather than wave or grin or make gestures with his hands, the young man waggled his eyebrows and shoulders, then fixed the camera with a stare. And he would Not. Let. Up.
Eventually he turned to look at his mom for approval and made a slight grin, but it was too late — he'd already stolen the show!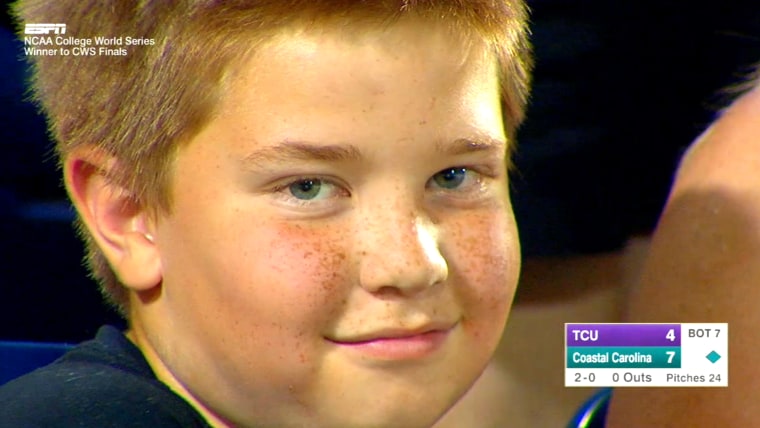 Though it appears mom did get wind of what her precious darling was doing with the camera while still at the game:
The Chanticleers won the game on the field, for those keeping score. But we know who the real winner was!
Follow Randee Dawn on Twitter.