Six days after his mom launched a rescue mission to save him while he was lost at sea, Dylan Gartenmayer says he feels lucky to be alive.
On Jan. 19, Gartenmayer, 22, was free diving near Key West, Florida, when the Gulf Stream current sucked him into deeper waters. Minutes passed before he resurfaced, and when he did, Gartenmayer found himself almost a mile away from the boat from which he'd been diving.
"I was just getting dragged further and further, and I could watch the boat just slowly getting smaller. It was definitely, 'OK, this is starting to get serious here, for sure,'" he said in an interview on TODAY with his mother on Jan. 25.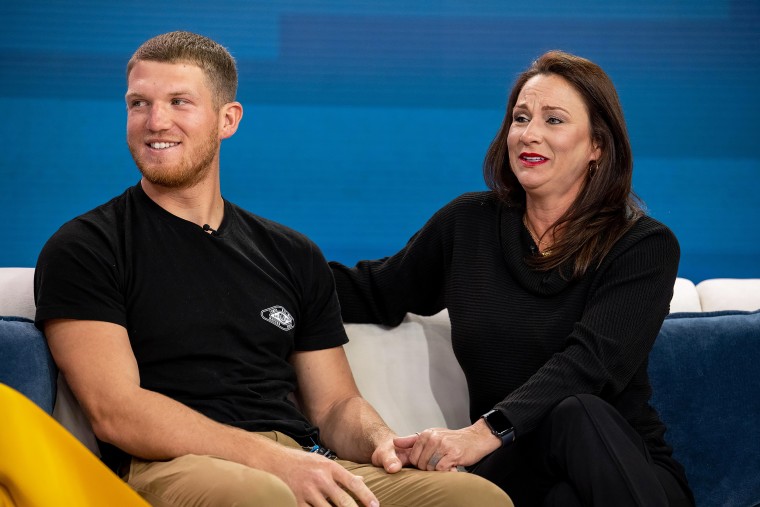 He swam more than a mile to a channel marker, where he made a raft of mooring balls to wait for help. The sun had begun to set, so Gartenmayer, who is an experienced diver and was wearing a wetsuit, had to take steps to protect himself.
"Watching that sun drop was kind of like making my heart sink," he said. "I was like, 'Oh, this is going to be a long night out here.' That was my idea with the buoys, was tying those together and trying to get up as high as I can, keep a little warmth and put less of my body in the water for any potential predators."
Though the Coast Guard had already begun a search for him, Gartenmayer's mother, Tabitha Gartenmayer, launched her own mission to save him.
"It definitely had to be a miracle," she said. "It had to be God protecting him the whole time, our angels above, because for us to land right on him, you could see it's a needle in a haystack out there.
"He was so smart to get the buoys, to know that his head wasn't going to be enough to find him," she said.
Ultimately, it was the boat piloted by the Gartenmayer family and friends that pulled him from the water hours after Dylan Gartenmayer had gone missing.
"Seeing them stop and just point right at me, I was like, 'Oh, my God. They see me,'" he recalled.
The Gartenmayers and their incredible story went viral this week after a cousin who captured his rescue on her phone shared the story on TikTok.
"Sunset, weather conditions and Dylan's outfit were playing against us in this case," Lt. Cmdr. Elizabeth Tatum, a search and rescue mission coordinator for Coast Guard Sector Key West, recently told NBC News. "But his foresight to lash mooring balls together to make him a bigger target in the water was smart."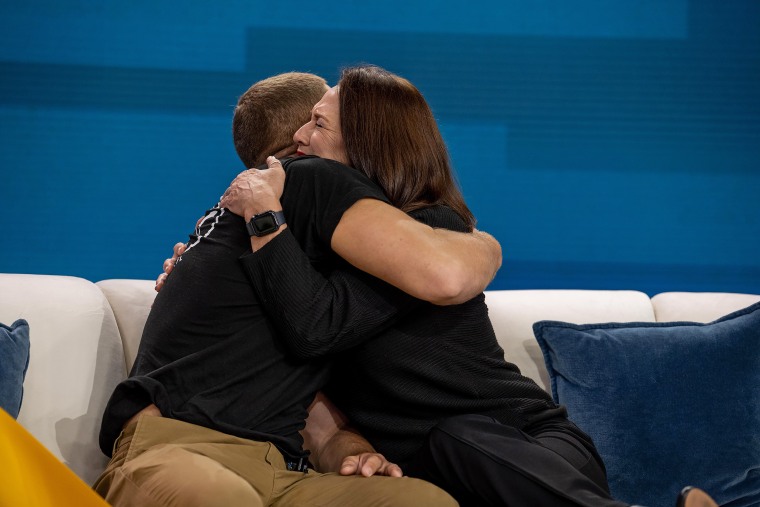 Tabitha said getting the call that her son was missing still left her shaken.
"It literally took my breath away," she said, while choking back tears. "I couldn't even breathe, everything just went away."
"This is definitely a miracle," she said.