No new babysitters, two weeks paternity leave for dad, and a possible sighting of big brother George.
Kensington Palace released new details Thursday surrounding the upcoming birth of the second child for the Duke and Duchess of Cambridge.
The palace said it will confirm when Duchess Kate has been admitted to the hospital for labor via email and Twitter. Once the newest royal is born, a written announcement will be posted by a palace footman upon an easel on the forecourt of Buckingham Palace.
The easel is the same one used to announce Prince George's arrival on July 22, 2013, as well as Prince William's decades earlier in 1982.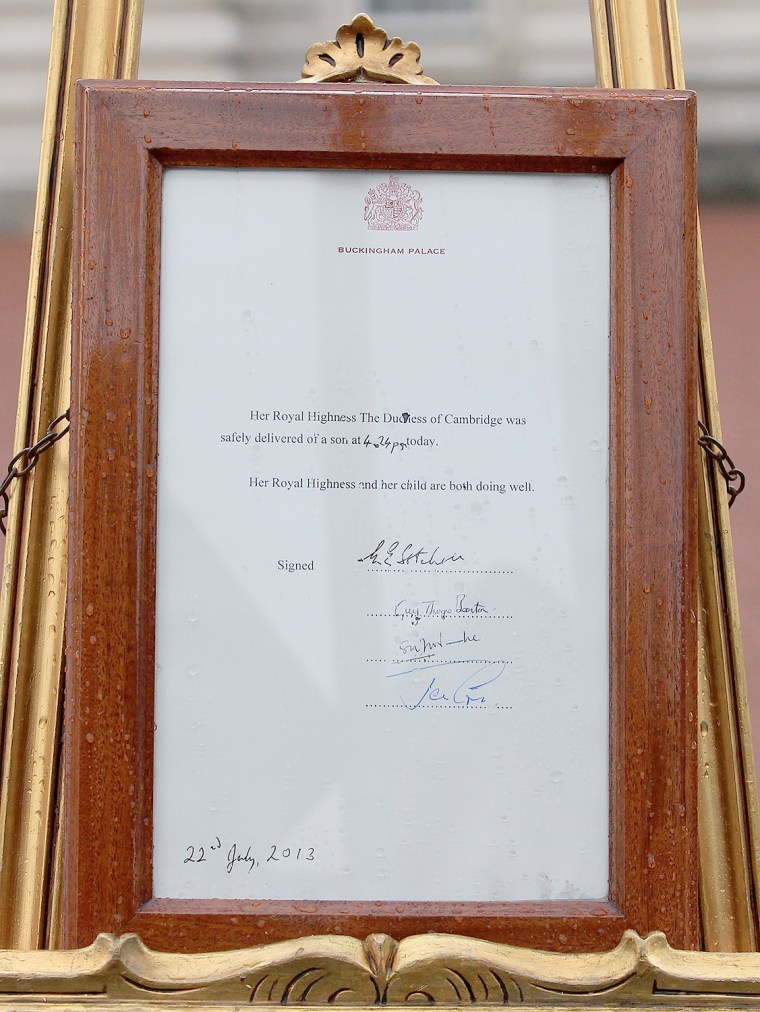 The baby announcement will include all the details of the birth, including the baby's weight and exact time of arrival.
The palace said the duke and duchess are still deciding whether Prince George will head to the hospital to meet his little sibling, whose gender is not known by the couple.
The couple do plan to make a public departure from the hospital following the birth of their second child, just as they did when Prince George was born.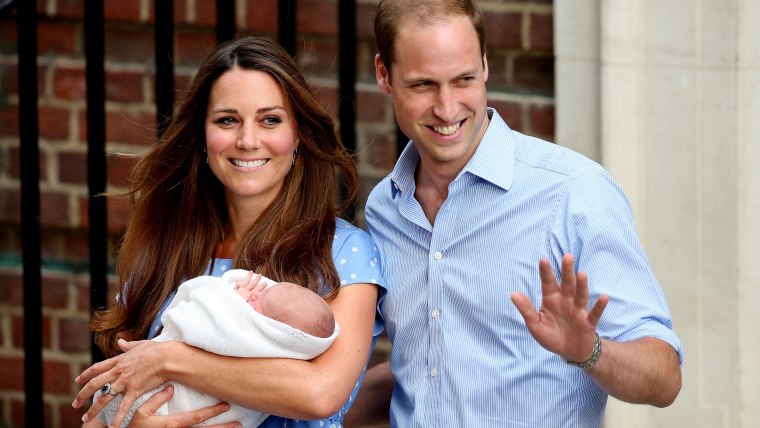 The palace also released the following additional details Thursday:
Prince William, who began his new job last month as an air ambulance pilot, will continue his training in East Anglia, which is about a two-hour drive from St. Mary's Hospital, the facility where Duchess Kate will deliver the baby.
The prince plans to take two weeks of paternity leave following the birth of his second child.
Guy Thorpe Beeston, who oversaw the birth of Prince George, will again help the duchess with her delivery.
William and Kate do not expect to take on new staff to look after their second child.
The couple plan to return to Kensington Palace for a few days after the birth before returning to their home at Amber Hall on Queen Elizabeth's Sandringham Estate in Norfolk.