Just one day after President Donald Trump said he would ask for a "major investigation" into his unsubstantiated allegations of voter fraud, White House counselor Kellyanne Conway pushed back on proof that shows the president's youngest daughter on voter registration rolls in two states.
Tiffany Trump is currently registered in both New York City and Philadelphia, according to state election records in New York and Pennsylvania. Trump was a student at the University of Pennsylvania until her graduation last May.
Conway disputed the findings during an interview Thursday on TODAY.
"I talked last night to Tiffany Trump, and she said it is flatly false that she is registered in two states," she said.
Conway recalled how Tiffany described trying to register earlier in the year in New York "so she could vote for her father" in the primary.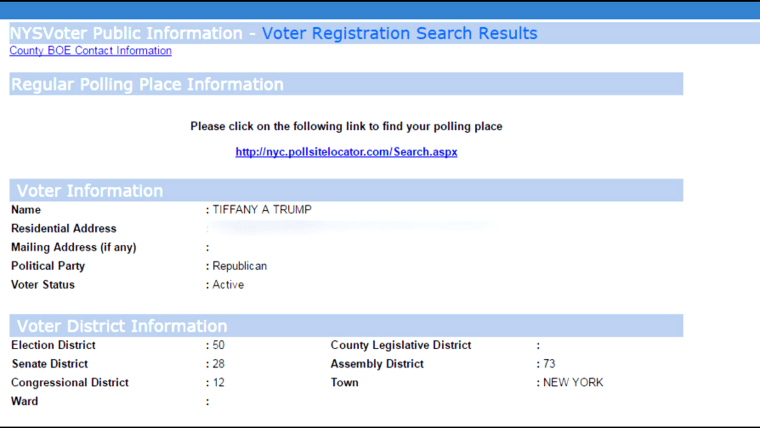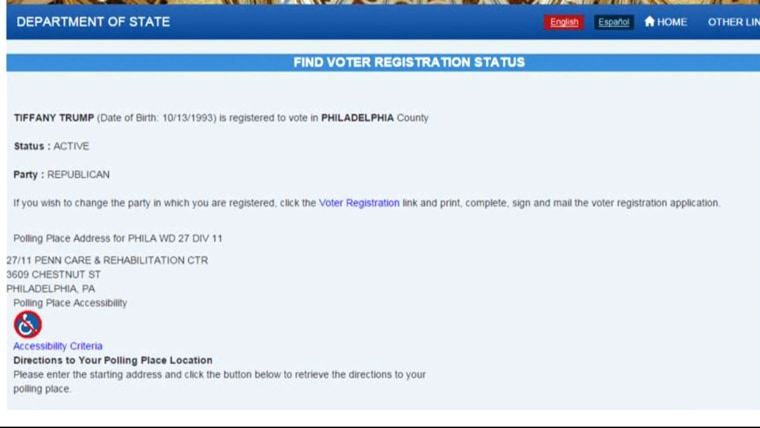 "She had been registered in Pennsylvania and went through the process, said it was very byzantine, and took a long time, but she said she is not registered in two states," she said.
A Philadelphia County elections official confirmed to NBC News on Thursday that Tiffany continues to be listed as active in the voter rolls there. In addition, public records in New York City, where she now lives, also list her as registered to vote there.
President Trump's chief strategist, Steve Bannon, also was registered to vote in two states — Florida and New York — until Wednesday, according to local election officials who spoke with NBC News.
Conway said she hasn't talked to Bannon about the issue but "I can guarantee, he didn't vote in two states."
Bannon was removed from the voting rolls in Sarasota County, Florida, on Wednesday per notification from the New York City Board of Elections, according to an official with the Sarasota County Supervisor of Elections.
Also on Wednesday, President Trump followed through on a major campaign pledge by signing an executive action to immediately begin building a wall along the U.S. border with Mexico. He has insisted that Mexico will pay for the construction but has failed to explain how he plans to make sure the United States won't foot the bill.
Trump also signed another executive order to cut federal funds to cities that fail to report undocumented immigrants to authorities.
The president is expected to sign more directives later this week, including one that would restrict immigration from countries that are predominantly Muslim.