The parents of Kayla Mueller, the American aid worker killed while in ISIS captivity, are "absolutely" certain their daughter's Syrian boyfriend put his life in danger during an attempted rescue.
"Throughout this whole ordeal, there's very few people that we didn't doubt at some point, very few that we didn't doubt they had some other motive or ulterior motive," Carl Mueller told TODAY's Savannah Guthrie in an exclusive interview. "We know he risked his life to try and save her."
The Muellers said Kayla insisted on going to Syria after her boyfriend, Omar Alkhani, a 33-year-old photographer and activist whom she had known since 2010, was called to help an aid hospital there. The couple agreed to tell people they were married if they ever got captured.
Related: Read Kayla Mueller's last letter to her family — 'My heart longs to be with you'
Within 24 hours into their journey, they were abducted by ISIS fighters. Alkhani was released after about a month, but Kayla, viewed as a more valuable prisoner, continued to be detained.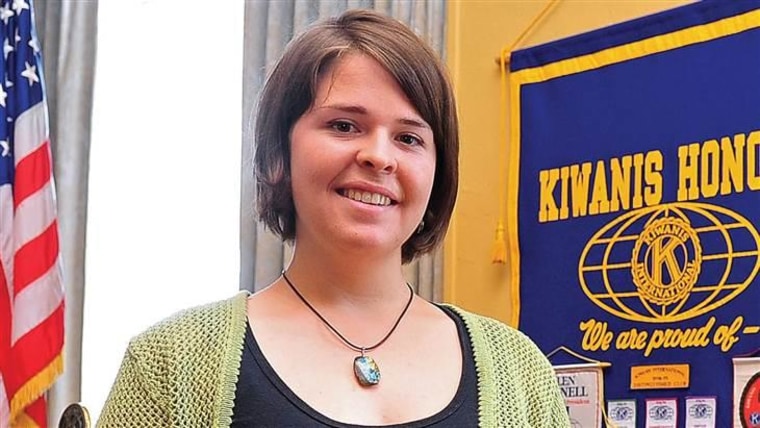 Alkhani later decided to return to Syria to try to rescue Kayla.
"We told him not to do it," Marsha Mueller said. But Aklhani went anyway, eventually making his way before an ISIS judge and telling him Kayla was his wife.
Kayla refused to go along with the ruse, explaining that Alkhani was her fiancé, not her husband.
Related: Kayla Mueller's parents feel ISIS wanted to release their daughter
"Alls I know is she denied it three times. Because someone said that that was significant," Marsha Mueller said. "She was asked three times and denied it three times. But it was the truth."
Carl Mueller agreed it might have been more dangerous if she was caught being deceptive: "It could have gone even more wrong had she lied."
The Muellers said despite all the uncertainty that swirled around their daughter's captivity, they have no reason to doubt what Alkhani told them.
"We have no reason to discredit what he's said. He knows more than we know," Carl Mueller said. "He knew exactly what happened and what went on."
To learn more about the family's effort to honor Kayla's life, visit their non-profit foundation, Kayla's Hands.