Olympic legend Michael Phelps may be retiring, but the Americans are in good hands with Katie Ledecky as the new face of U.S. swimming.
Watch this interview on NBCOlympics.com
Ledecky leaves Rio with four gold medals, including three in individual events, as well as a silver medal as part of the 4x100 freestyle relay.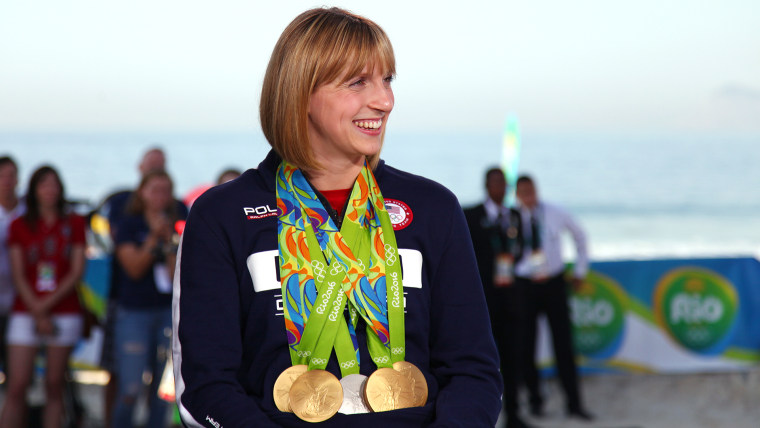 After once getting Michael Phelps' autograph as a 9-year-old, Ledecky now takes over for him as the dominant force leading the decorated U.S. team.
"(Phelps has) had a huge impact on...a lot of the young swimmers on the team this year,'' Ledecky said in an exclusive interview on TODAY Monday. "I started watching him when I was 6 years old when I was first starting to get in the sport and to be on the team with him has been such an honor.
"Not only to see his impact in the pool, but just here out of the pool as well. He's really been a leader on this team and that's why we came away with all these medals."
"We are in great shape, not only with Katie but with the team that we have now,'' Phelps said moments before Ledecky's interview. "Katie's doing her thing and she's breaking records every time she gets in the pool."
During her time in Rio, the 19-year-old phenom also set world records in winning the 400-meter freestyle (3:56.46) and the 800-meter freestyle (8:12.86).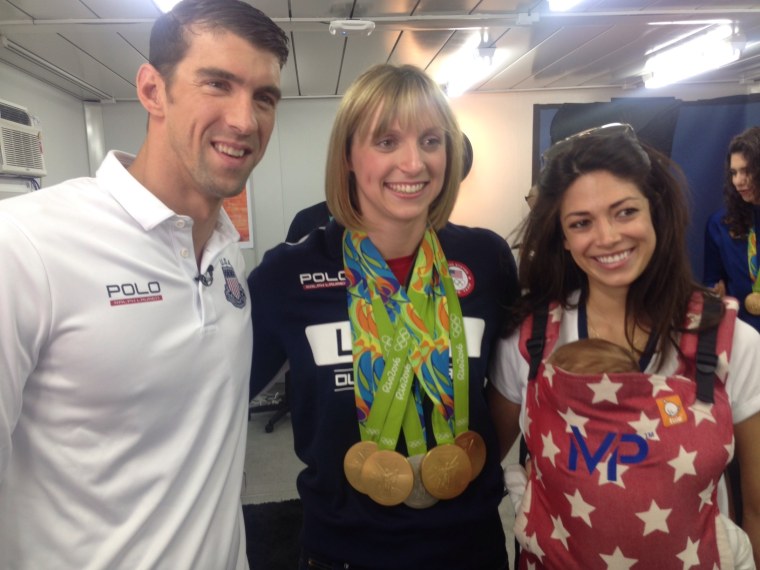 "I had a ton of fun,'' she said. "I had my goals in the water, but one of those goals was also just to have fun, and I couldn't have asked for a better time here with my teammates. It's fun to swim fast."
She also blew away the rest of the field, winning the 400 by nearly five seconds and taking the 800 by more than 11 seconds over her closest competitor in beating her own world record by two seconds.
"(The 800) was the last race of my meet here and I wanted to remember it really well,'' she said.
RELATED: Here's the moment a 9-year-old Katie Ledecky got Michael Phelps' autograph
Ledecky, who will be a freshman at Stanford in the fall, now has five gold medals in her two Olympic appearances and currently holds world records in three different races.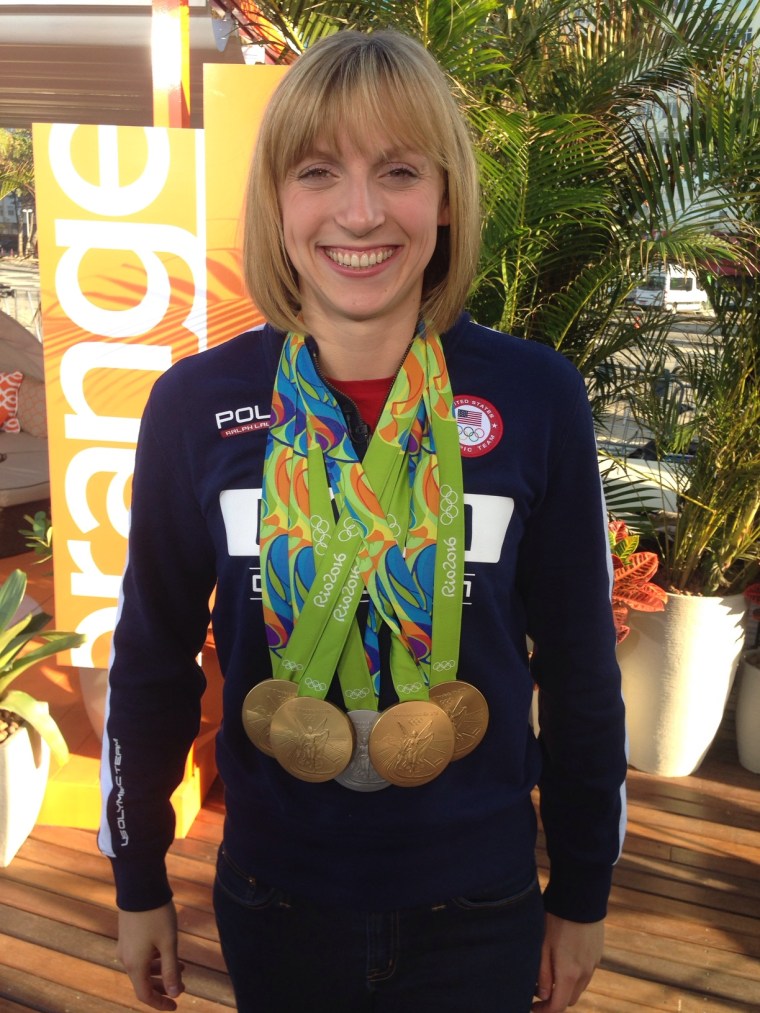 The Washington D.C. native also captivated her hometown. The Washington Nationals stopped a game against the Atlanta Braves so fans could watch one of her races on the Jumbotron.
"It means so much to me to have the support from Maryland and the D.C. area,'' she said. "I've received so many messages from everybody back home and I can't wait to get back home and celebrate with them."
Follow TODAY.com writer Scott Stump on Twitter.