Katie Couric posted a touching photo of her first husband with one of their children to mark the 20th anniversary of his death Wednesday.
Jay Monahan was 42 when he died of colon cancer on Jan. 24, 1998, leaving behind Couric and their two daughters, Carrie and Ellie.
"Twenty years ago today. We miss you," the former TODAY anchor wrote in the caption of Instagram post after Monahan's name and the years he lived.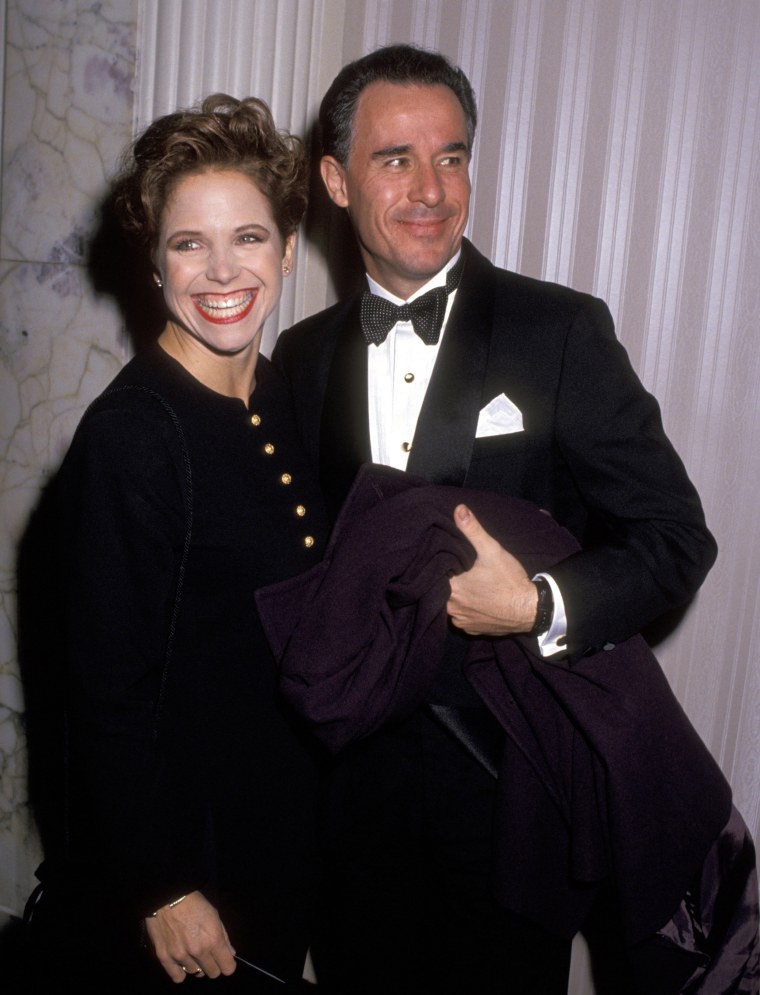 Couric became an advocate for colon cancer awareness following her husband's death. She famously underwent a colonoscopy on air in 2000 to raise awareness about the disease.
Couric, who will co-host next month's opening ceremony of the Winter Olympics in South Korea, has since re-married. She and financier John Molner tied the knot on June 21, 2014.