After losing her husband, Frank Gifford, and her mother, Joan Epstein, in recent years, Kathie Lee Gifford has experienced moments when she's battled loneliness. As she explains in a new video, she's relied on her faith to cope with the losses and put things in perspective.
"My biggest struggle at this point of my life is loneliness. I've lost my parents, my husband is gone now and my children live far away from me," Kathie Lee says in the nine-minute video for the website I Am Second. "I still live in the same big house where we made a gazillion million memories. And there are times when I am overwhelmed by loneliness."
In those moments, the TODAY co-anchor reminds herself of the blessings she still has in her life.
"I've discovered that if I just keep thinking about what I've lost, I don't pay any attention to what I still have. I don't want to live my life in hopelessness. I've been there."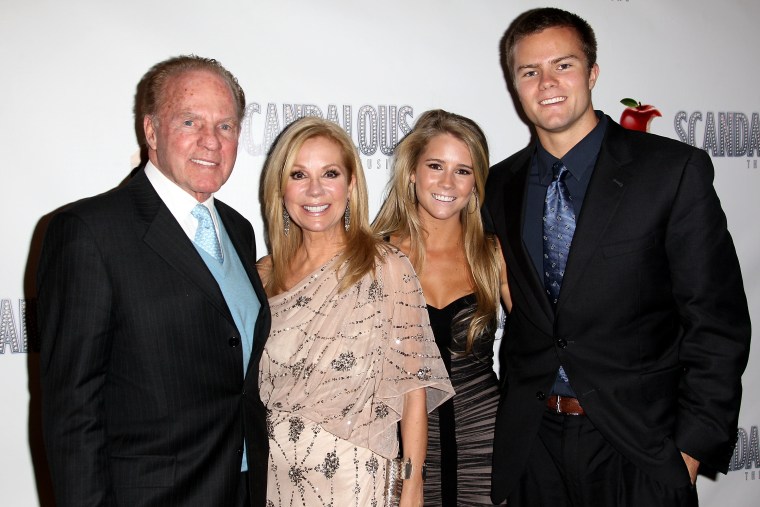 In the clip, Kathie Lee shares the emotions she felt when her husband died in August 2015. Frank Gifford, the legendary broadcaster and member of the Pro Football Hall of Fame, died a week before his 85th birthday.
"On a beautiful Sunday morning I found my husband passed on to heaven. ... He saw Jesus and Jesus took his breath away," she recalled.
She said that while she's since experienced "sad moments" when she misses Frank, she's at peace with the fact that he's gone.
"I couldn't bear to think about, oh, woe is me, I'm a widow. No. I'm so grateful that Frank is exactly where he is supposed to be," she said.
Kathie Lee wraps up the video with a message of hope to viewers, encouraging them to embrace their individuality.
"You're supposed to be you. That's the first letter of unique: 'u.' And that brings a smile to God's face because he didn't make a mistake with you," she said.