Kathie Lee Gifford has been named co-host of the fourth hour NBC News' TODAY. The announcement was made today by TODAY executive producer Jim Bell. Gifford will make her debut alongside Hoda Kotb at 10 a.m. on April 7, 2008.
"I am excited to welcome Kathie Lee to TODAY," said Bell. "She is a morning television icon and is on a short list of personalities known by her first name alone. We are looking forward to her signature warmth and sense of humor in the fourth hour. Her addition to the TODAY family makes us stronger than ever, and she and Hoda will continue the TODAY tradition of smart, topical and fun morning television."
"I am truly honored to join the TODAY show family, many of whom have been friends and colleagues of mine for years," said Gifford. "And I'm especially looking forward to working with Hoda, a bright and beautiful woman I admire very much. Together I hope we will bring a fresh and fun perspective to the topics that affect all of our daily lives."
Launched in September 2007, the fourth hour of TODAY has continued with the program's rich history of setting the agenda for what Americans will be talking about in the office, at the watercooler and with friends all day. The hour is topical and timely, incorporating the news of the day with what people are buzzing about in a spontaneous, informative and dynamic manner.
Ann Curry will continue her role as news anchor of the 7-9 a.m. hours of TODAY, as well as co-host, with Al Roker, of the 9 a.m. hour. Natalie Morales will join Curry and Roker as a third co-host at 9 a.m. Morales will also continue to serve as national correspondent for TODAY and all platforms of NBC News.
Gifford is best known as the former co-host of "Live with Regis and Kathie Lee," where in her fifteen years on the show, she received eleven Emmy nominations. Prior to "Live," Gifford was a correspondent for "Good Morning America," a position she held for three years. Gifford was also the first woman ever to guest host the "Late Show with David Letterman."
A playwright, producer, singer, songwriter and actress, Gifford has starred in numerous television programs and movies over the span of her 40-year career. In 1999, she started her own record label, On the Lamb Records. Gifford expanded her theatre resume in recent years by writing the musicals "Saving Aimee," "Under the Bridge," and "HATS! The Musical." She has also starred in several productions including Broadway's "Putting it Together" and "Annie" at the Theatre at Madison Square Garden, in which she played Miss Hannigan.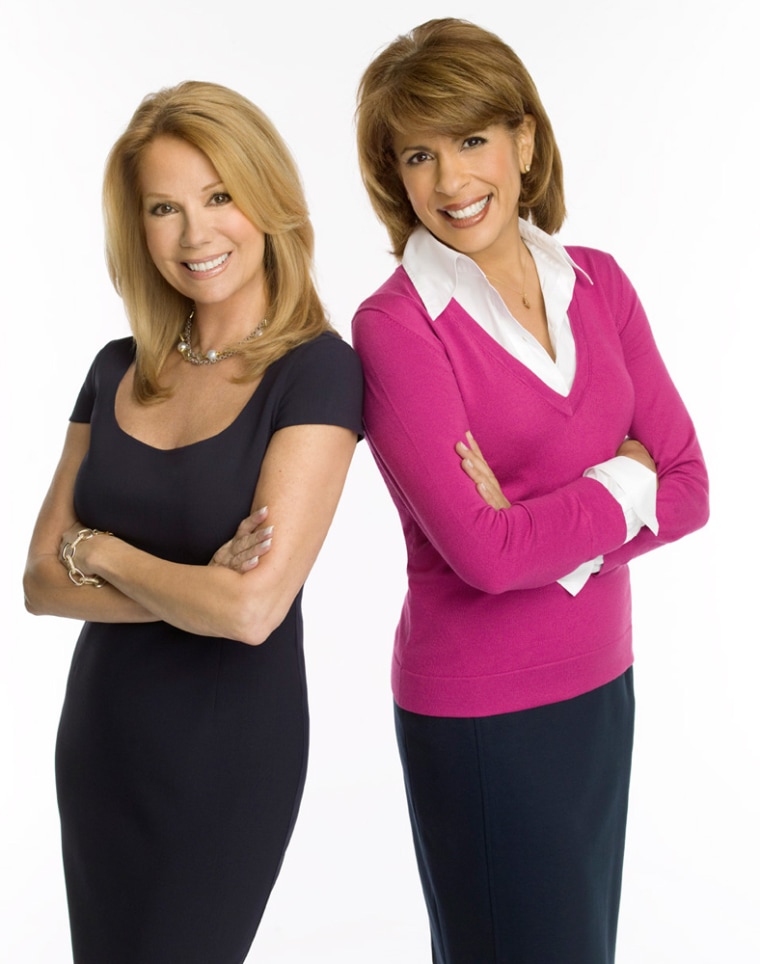 Gifford devotes much of her time to humanitarian work, lending her support to several organizations that help abused, neglected, sick and poverty-stricken children. Among those charities are Childhelp, which Gifford serves as spokesperson, and the Association to Benefit Children (ABC), which spawned Cassidy's Place and Cody House in New York City, named after her two children.
Gifford received an honorary degree from Marymount University for her humanitarian work in labor relations, and she was honored with the National Conference of Christian and Jews Irvin Feld Humanitarian Award for her commitment to bettering the lives of others. Gifford also received Childhelp's Hearts of Compassion Award for her efforts on behalf of children.
Photos and an interview with Gifford are available on TODAYshow.com at: http://today.msnbc.msn.com/id/23871853. Additional photos will be available by contacting Megan Kopf, megan.kopf@nbcuni.com.
NBC News pioneered morning news programming when it launched TODAY more than 56 years ago, with Dave Garroway as host. The four-hour live broadcast provides the latest in domestic and international news, weather reports and interviews with newsmakers from the worlds of politics, business, media, entertainment and sports. After more than 48 years of the standard two-hour format, the third hour of TODAY was launched in October of 2000. With the continued success of the third hour, a fourth hour was launched in September of 2007 making TODAY the only four hour national morning show broadcast. The program is unparalleled in its ratings dominance in the morning news arena, serving as America's overwhelming favorite for more than twelve consecutive years.
Jim Bell is the executive producer of TODAY (Monday - Friday, 7-11 a.m.).