It's the busiest time of the year for the U.S. Postal Service, but thankfully, neither snow, nor rain, nor heat, nor gloom of night kept the annual Kardashian holiday card from being delivered.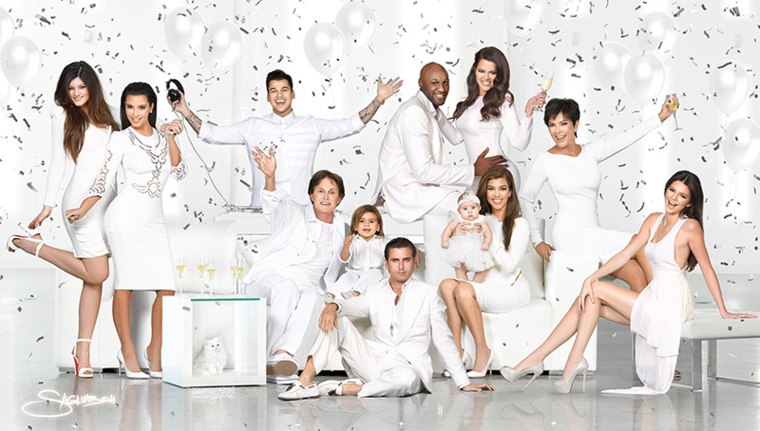 Decked out in all white, the Kardashians and Jenners (and Lamar Odom and Scott Disick) strike a (somewhat Photoshopped) group pose while confetti probably doesn't fall around them.
Khloe Kardashian told Ellen DeGeneres that busy schedules kept the clan from all being in one place at one time, so she and husband Lamar were digitally added, as were Scott and Kendall Jenner.
Kendall, far right in front of her mom, Kris, manages to steal the show. The 17-year-old model is wearing a backless dress and her long legs run way beyond Christmas and into the new year.
Kourtney Kardashian holds baby daughter, Penelope. The little girl is the cutest thing in the photograph, despite the appearance of Kim's poor little cat Mercy. The Persian kitten died earlier this month.
Kourtney and Scott's son, Mason, is propped next to grandpa Bruce Jenner -- sadly, neither one of them has had a digital haircut. Scott manages to give everyone else in the family a hint as to what to get him for Christmas -- socks. (Boost the Kardashian coffers even more and buy him some of these.)
And finally, Rob Kardashian is apparently DJ'ing the photo shoot from his spot in the back. Hopefully he's playing some Kanye West, because Kim's current boyfriend is noticeably absent.
More in TODAY Entertainment: