Canadian Prime Minister Justin Trudeau and his wife, Sophie Grégoire Trudeau, have announced that they are separating. 
On Aug. 2, the 51-year-old prime minister uploaded a statement to Instagram confirming that the two are separating after 18 years of marriage. 
"Hi everyone, Sophie and I would like to share the fact that after many meaningful and difficult conversations, we have made the decision to separate," he said in the statement.
He continued, "As always, we remain a close family with deep love and respect for each other and for everything we have built and will continue to build."
Trudeau concluded his statement by asking for privacy for their family, which includes their three children.
He also shared a copy of the statement in French.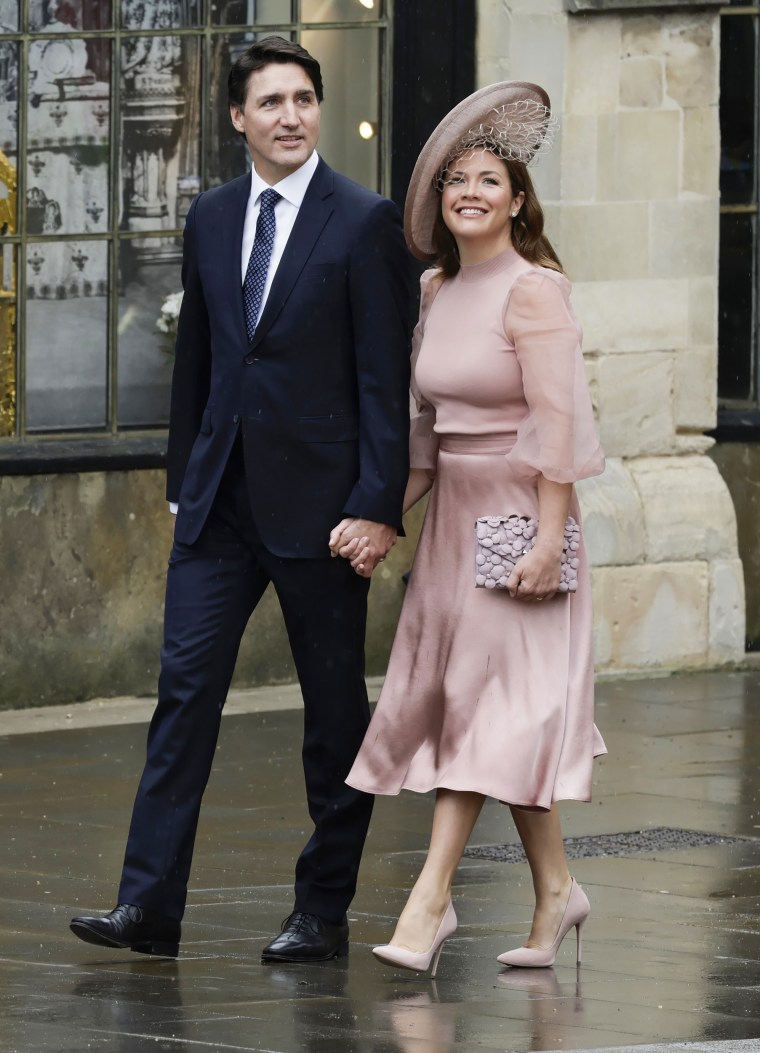 Grégoire Trudeau, 48, posted the same message on her Instagram page. 
The pair, who married in 2005, share a son named Xavier, born in 2007, a daughter named Ella-Grace, born in 2009, and another son named Hadrien, born in 2014. 
They first met when they were children growing up in Montreal as Grégoire Trudeau attended school with Trudeau's younger brother, according to Vogue. Years later, the two saw each other again at a charity event. 
The publication reported that they started dating in 2003 and tied the knot two years later in Montreal. 
Grégoire Trudeau, a retired television host, and her husband frequently celebrated their love for each other on social media. 
On their 17th wedding anniversary in May 2022, he recalled feeling a strong connection with his wife on their first date. 
He shared a photo on Instagram of them staring into each other's eyes while taking in the scenery at Kejimkujik National Park in Nova Scotia.
"I knew from our very first date that you were the one, Sophie," he began in the caption. 
Trudeau added, "From Khyber Pass on Duluth to Kejimkujik National Park and everywhere in between, every minute with you is special. I love you… happy anniversary, mon amour."
This year, he posted a snap of them seemingly taking a road trip together. 
"Every mile of this journey together is an adventure. I love you, Soph. Happy anniversary!" he said. 
He also penned a special message to her and his mom, Margaret Trudeau, on Mother's Day, calling them "two of the strongest, bravest, and greatest people we know" in a tweet. 
Grégoire Trudeau did not post about their anniversary this year. However, she expressed her appreciation for her husband in her Father's Day tribute.
In June, she uploaded an adorable photo of Trudeau giving one of their children a piggyback ride. 
"This man could carry the love he has for his kids anywhere," she gushed in the caption. 
She added, "Be kind to yourselves, check on your mental well-being, slow down in silence when needed… and most of all, take the risk of loving with everything you got. Happy Father's Day!"