It's hard to tell if Justin Timberlake was joking when he declared that his 3-year-old son will never play football — in front of a mass of reporters who cover the NFL.
Timberlake, who will be the halftime performer at this weekend's Super Bowl, appeared at a news conference Thursday to promote the show. When a reporter asked if he would support his son, Silas, if he ever "wanted to run some routes and get in the NFL," the singer immediately shot back with an answer.
"He will never play football," he said.
And then he started to backtrack.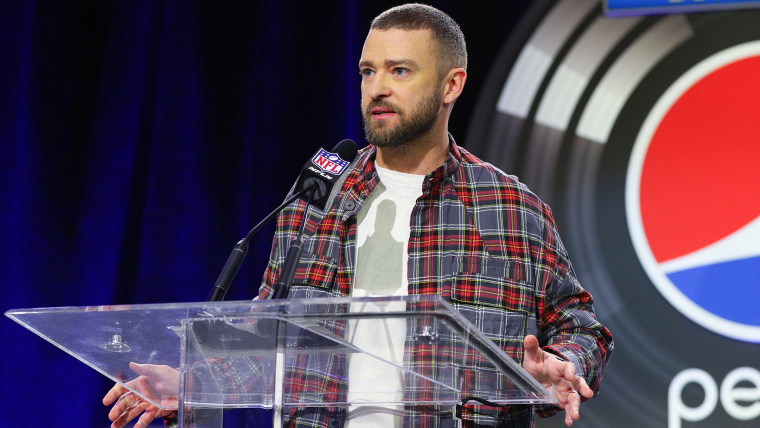 "My main objective is that he become a great person. And if he wants to get into the arts or sports, then yeah, I would fully support that," he said.
The issue of allowing children to play football has become part of a national conversation over the safety of the sport, particularly among youth. Many parents have become skeptical about letting their kids play football because of numerous studies over the link between repeated concussions and lasting brain damage.
But Timberlake said he and his wife, Jessica Biel, are far from the point of having their son even think about suiting up.
"Right now we're working on our manners," he said. "That's a big deal in our house right now. It's like, one thing at a time."
Timberlake's Super Bowl performance Sunday will be his second as the halftime headliner. In 2004, he joined Janet Jackson for a performance best remembered for a "wardrobe malfunction" in which he ripped off a piece of her outfit and revealed her bare nipple. Both claimed it was an accident. Timberlake in an interview earlier this year said he has since talked to Jackson about the incident and has made peace over it.