Updated 8:15 a.m. ET: Pop star Justin Bieber is recovering after becoming woozy during a concert at London's O2 Arena Thursday, NBC News confirms. The 19-year-old singer reportedly passed out backstage after becoming light-headed near the end of his show. He was treated and given oxygen backstage, then went to the hospital for precaution after finishing his show.
But Bieber's rep tells NBC's Jeff Rossen that the singer has since been released from the hospital, and while feeling under the weather he is currently planning on going ahead with his show in London Friday night.
"He fainted and took a 20-minute reprieve," his spokesperson, Melissa Victor, told Reuters.
In a video posted to YouTube, Bieber's manager Scooter Braun goes on stage to explain the situation to concertgoers. 
"Justin got very light of breath, the whole show he's been complaining. He's backstage with the EMTs and the doctor," Braun says. "They're telling him that they want him to see somebody and see what's going on with his lungs."
Bieber then returned to the stage to finish his show. 
"Getting better. thanks for everyone pulling me thru tonight. best fans in the world. figuring out what happened. thanks for the love," the "Baby" singer tweeted on Thursday night.
On Wednesday, the singer was spotted in London wearing a gas mask for the second time in a week.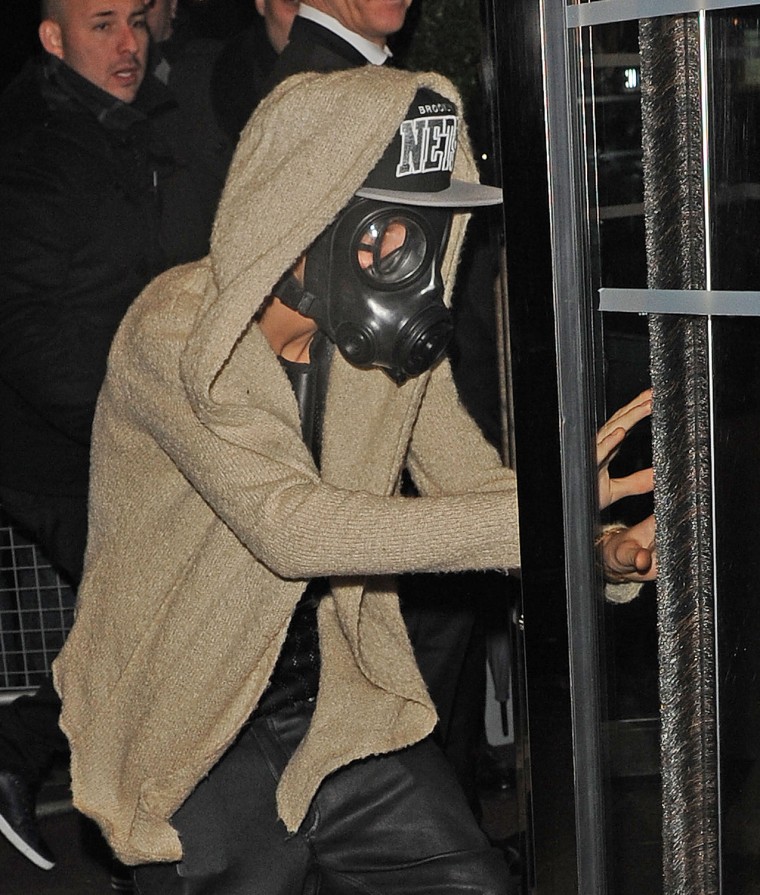 More in TODAY Entertainment:
More entertainment news: