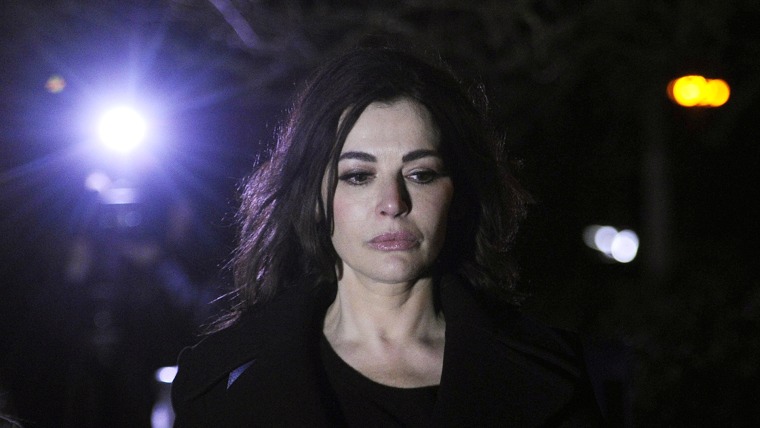 A judge has instructed jurors in a fraud case involving Nigella Lawson and her ex-assistants to ignore comments from a recent interview in which British prime minister David Cameron declared himself a fan of the celebrity chef.

Judge Robin Johnson of Isleworth Crown Court was irked by Cameron's "regrettable" comments to Spectator magazine on Tuesday, in which Cameron referred to himself as "a massive fan" of Lawson and admitted he is a member of #TeamNigella, the hashtag used by those defending Lawson on social media.
"I'm a massive fan,'' Cameron told Spectator. "I've had the great pleasure of meeting her a couple of times, and she always strikes me as a very funny and warm person, but I'm also an amateur cook and I like her recipes. Nancy [Cameron's nine-year-old daughter] and I sometimes watch a bit of Nigella on telly. Not in court, I hasten to add."
"It is of regret when people in public office comment about a person who is involved in trial which is in progress,'' Johnson told the court Thursday, according to the Central News UK's CourtNewsUK service. "The defendants feel aggrieved as the comments, although they do not specifically deal with matters in this trial, are favorable to Miss Lawson.
"The fact that the defense may feel aggrieved is not without justification — you will realize that what public figures say can have no bearing on the issues that you have to decide. I'm sorry that much court time has been taken up on this topic, and I make it clear that it is not the fault of the defense for making me aware of the large amount of material."
Nigella Lawson: 'I would rather be honest, if ashamed' about drug use
Italian sisters Lisa and Francesca Grillo are accused of spending nearly $1.15 million over nearly five years by abusing credit cards linked to the personal account of Lawson's ex-husband, advertising mogul Charles Saatchi. The two are expected to take the stand on Thursday after a delay caused by Cameron's comments. The attorney for Lisa Grillo said Cameron's remarks mean the sisters can't have a fair trial, and has applied to have the case thrown out of court. 

The Grillo sisters, who worked for Lawson for more than 10 years, have denied the accusations and allege that Lawson, 53, abused cocaine, marijuana and prescription drugs regularly and let them spend the money as long as they kept her secret.

Lawson admitted that she has used cocaine multiple times in her life, but called claims that she was a drug addict "absolutely ridiculous" during her testimony. Lawson told jurors she used cocaine six times when her previous husband, John Diamond, was terminally ill with cancer, and admitted to using it in 2010 while married to Saatchi, her second husband. She said she was offered cocaine by a friend during a difficult period in their marriage in July 2010.