One day after reports indicated that "19 Kids and Counting" star Josh Duggar had opened an account on a website designed to facilitate extramarital affairs, he issued a statement asking for forgiveness.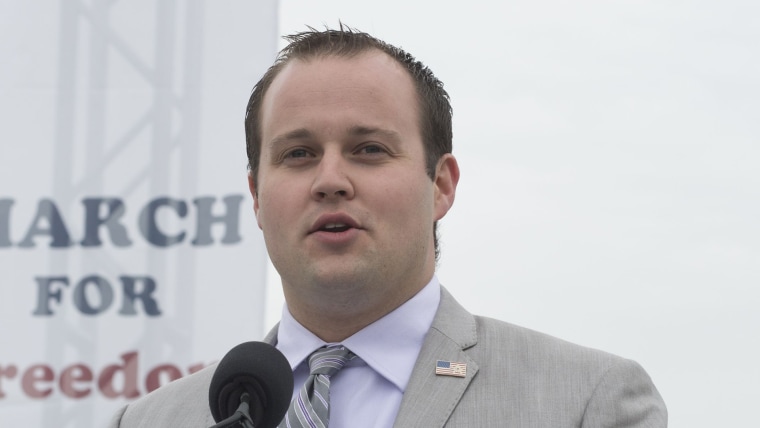 "I have been the biggest hypocrite ever," reads the statement, posted Thursday on the Duggar family's official website. "While espousing faith and family values, I have secretly over the last several years been viewing pornography on the internet and this became a secret addiction and I became unfaithful to my wife."
On Wednesday, Gawker reported that Duggar had paid to open an account on the recently hacked adultery website AshleyMadison.com, whose advertised slogan is "Life is short. Have an affair."
The executive director of the Family Research Council, the 27-year-old has been cited in multiple scandals this year. TLC canceled "19 Kids and Counting" in May, when he was accused of molesting five children, including his own sisters, about 12 years ago.
"I brought hurt and a reproach to my family, close friends and the fans of our show with my actions that happened when I was 14-15 years old, and now I have re-broken their trust," reads another part of the statement he issued Thursday. "The last few years, while publicly stating I was fighting against immorality in our country, I was hiding my own personal failings."
Duggar added that he was "ashamed of the double life I have been living," and grieving for the pain he caused his family, as well as "Jesus and all those who profess faith in Him." Before asking people to pray for "my precious wife Anna and our family," he stated, "As I am learning the hard way, we have the freedom to choose to our actions, but we do not get to choose our consequences. I deeply regret all hurt I have caused so many by being such a bad example."
In the paragraph leading into Duggar's statement, his parents, Jim Bob and Michelle Duggar, issued one of their own: "When we learned of this late last night our hearts were broken," they were attributed as saying. "As we continue to place our trust in God we ask for your prayers for Josh, Anna, our grandchildren and our entire family."
Follow TODAY.com writer Chris Serico on Twitter.