It's a big hairy deal! Matt Lauer, Al Roker, Carson Daly and Willie Geist are once again relinquishing their razors for November, growing beards in a bid to raise awareness for men's health causes.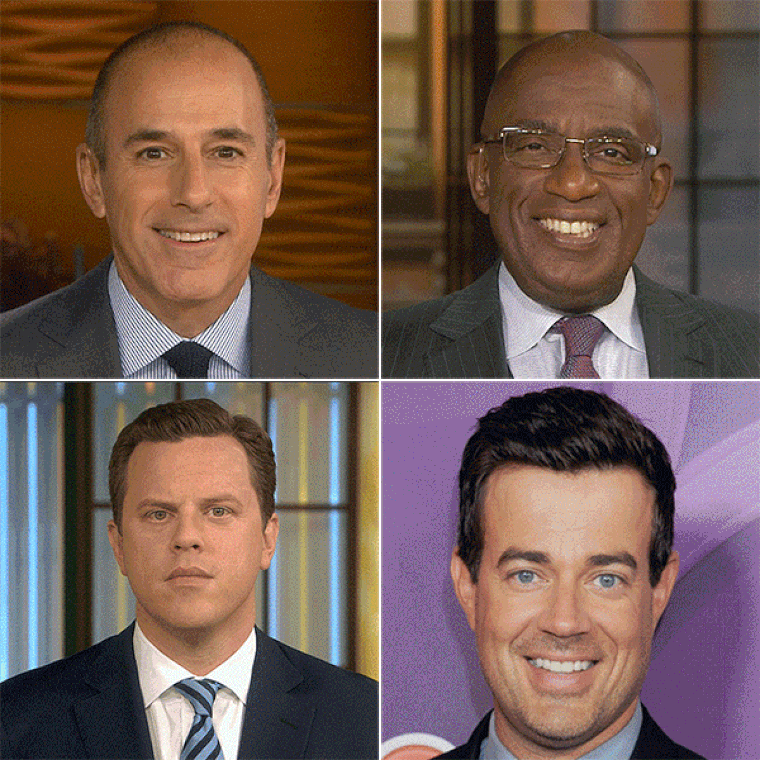 Want to join the No-Shave TODAY cause this year? We're looking to involve our viewers in three ways: 
Did you watch last year's No-Shave TODAY coverage — including Matt and Al's live prostate exam — and take action? Whether you, loved ones or friends participated in the facial-hair grow-a-thon, or were inspired by the message behind the month to see a doctor for a checkup, email us your anecdotes.
Show TODAY how your beard is progressing with the hashtag #NoShaveTODAY on Twitter and Instagram.
TODAY is launching the No-Shave TODAY College Challenge, since many of the No-Shave movements happen at universities. Submit your group for consideration below, telling us why you're ditching the razors and how you're raising money. TODAY may feature your group on our broadcast — and provide a few with a surprises.
Join the college challenge! 
Start the process by clicking on the "Add Photos" button below and uploading a creative video highlighting your group (please keep it one minute or less), an image of your group and a small essay telling TODAY why your group members are growing out their beards. Please also submit a link to the fundraising mechanism you're using, if any. Read terms of submission.
Take a look back at the funny, fuzzy moments from last year's No-Shave TODAY, which raised more than $100,000 in donations for various causes. 
Men, need convincing you'll look great with facial hair? Check out this slideshow:
From Pitt to Clooney, McConaughey to Galifianakis, many actors have shunned the razor to grow bushy or neatly-trimmed beards. Here are some of the most famous.