Johnny Depp and wife Amber Heard have been taking in the sun and fun in South America while the actor tours with his star-studded group The Hollywood Vampires.
But on Thursday they took a break from the festivities for something really important.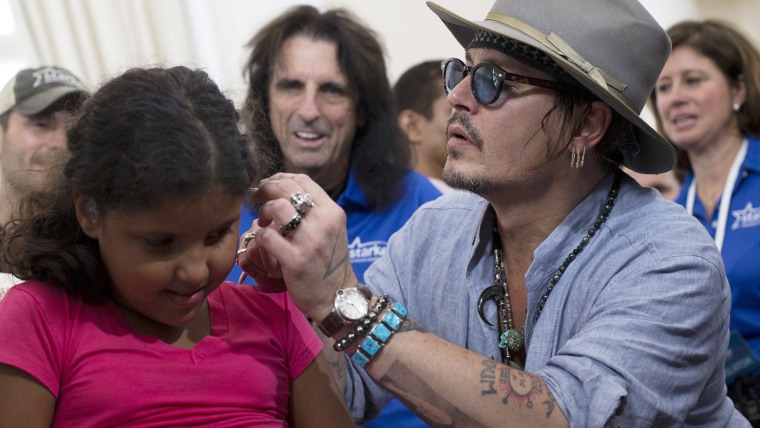 The stars, joined by Vampires co-founder Alice Cooper, help provide the gift of hearing to more than 200 children and adults in Rio de Janeiro.
Working with the Starkey Hearing Foundation, Depp was hands-on in the process, actually helping to fit one child with a hearing aid.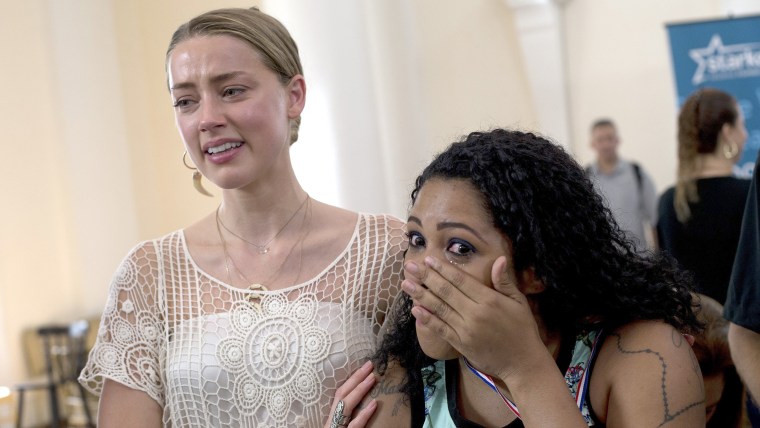 "If you pass something over to someone that they haven't had ever before, it's very moving," Depp told the Associated Press.
"This sweet little girl, I turned the volume up and I just sort of made a noise — ba-ba-ba-ba-ba — and she went, 'Yes! ... I can hear!'"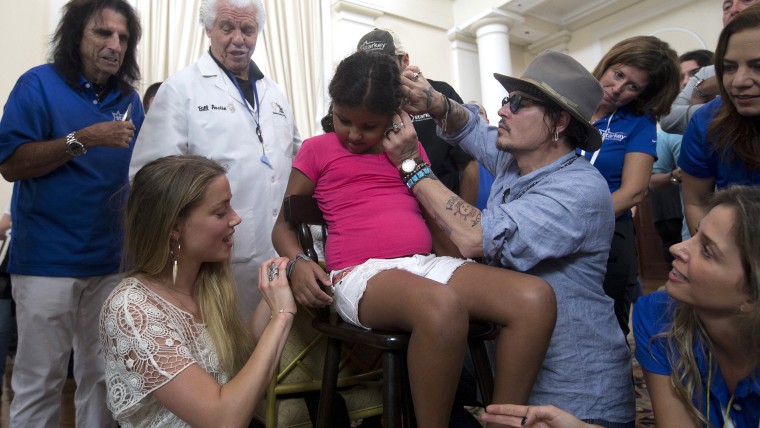 Heard looked on in tears as the emotional moments unfolded around them.
"The reaction somebody has when they hear for the first time, in this case, you see it light up — changes their whole face," she said.
"Just to be a small part of that for one moment, to watch someone's life change in front of you, it's moving to say the least."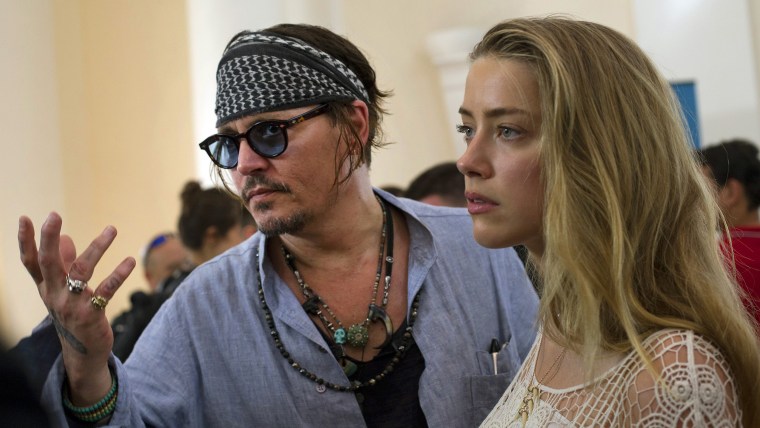 The event was part of a partnership between the Starkey group and the Rock in Rio festival, where The Hollywood Vampires played Thursday night.
Several people who were fitted for aids by Depp and Co. attended the show.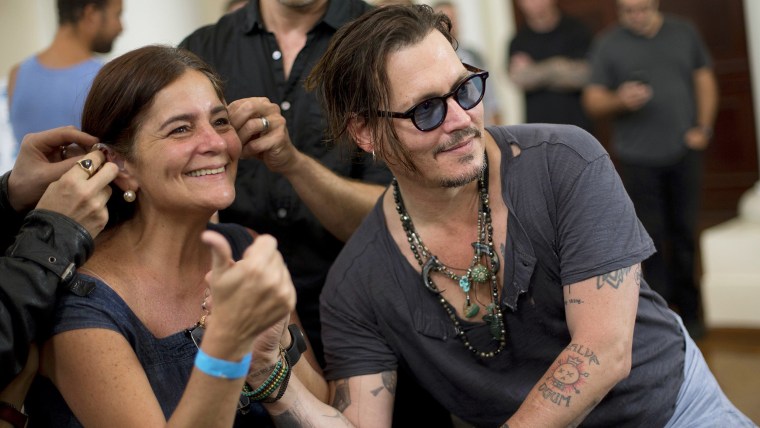 The Starkey Hearing Foundation fits more than 100,000 hearing aids globally each year.