Although slowed by a stroke, Sen. John McCain's famously feisty 106-year-mother, Roberta McCain, is expected to attend memorial services this weekend for the son she outlived.
Roberta McCain will be at both the late senator's funeral Saturday in Washington, D.C., where she now lives, and then at his burial just outside the city when he is laid at rest at the U.S. Naval Academy Cemetery in Annapolis, Maryland.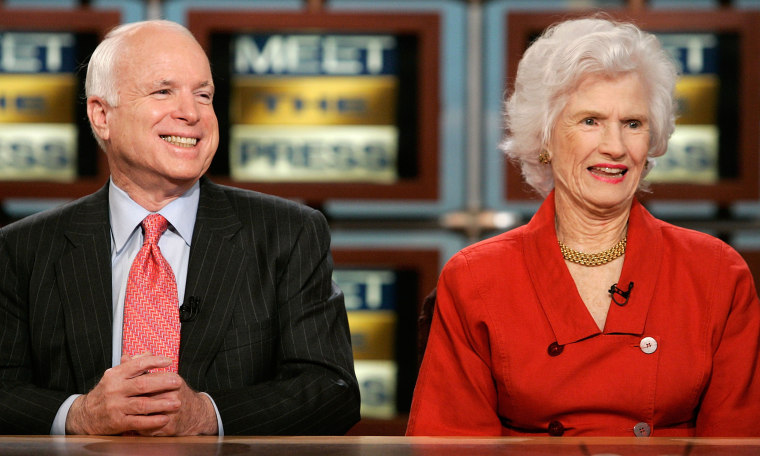 Mrs. McCain was "doing well, we're told," said NBC News White House correspondent Kelly O'Donnell, who confirmed the senator's mom would attend the East Coast services even though she did not attend a memorial service Wednesday for her son at the Arizona State Capitol.
John McCain, Arizona's senior Republican congressman and a two-time presidential candidate, died Saturday of brain cancer. He was 81.
No matter how old he got, the senator was always called "Johnny" by his mother, she once admitted.
"I should call him John," Roberta McCain said in C-SPAN interview during her son's 2008 presidential campaign, where she was a regular presence.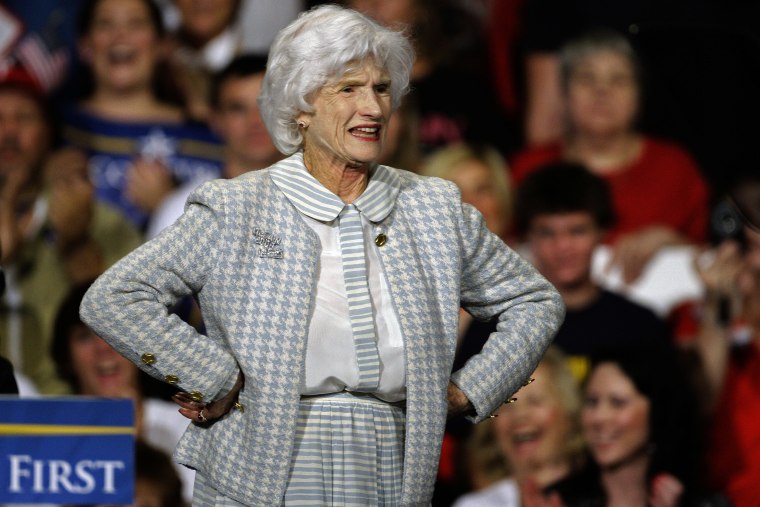 In the same interview, she recalled reading an article about the brutal treatment her son received while held five years as a prisoner of war during the Vietnam War. She said after reading that her son shouted expletives at his captors, she picked up the phone to call him.
"Johnny," she said. "I'm going to come over there and wash your mouth out with soap."
The Arizona senator was 60 at the time.
Roberta McCain was born in 1912, when William Howard Taft was president. She and her identical twin sister, Rowena Wright, who died in 2011, often traveled around the world together.
John McCain said his mother, who also was married to a Navy admiral in addition to being the mother of a Naval captain, never stopped being an influence in his life.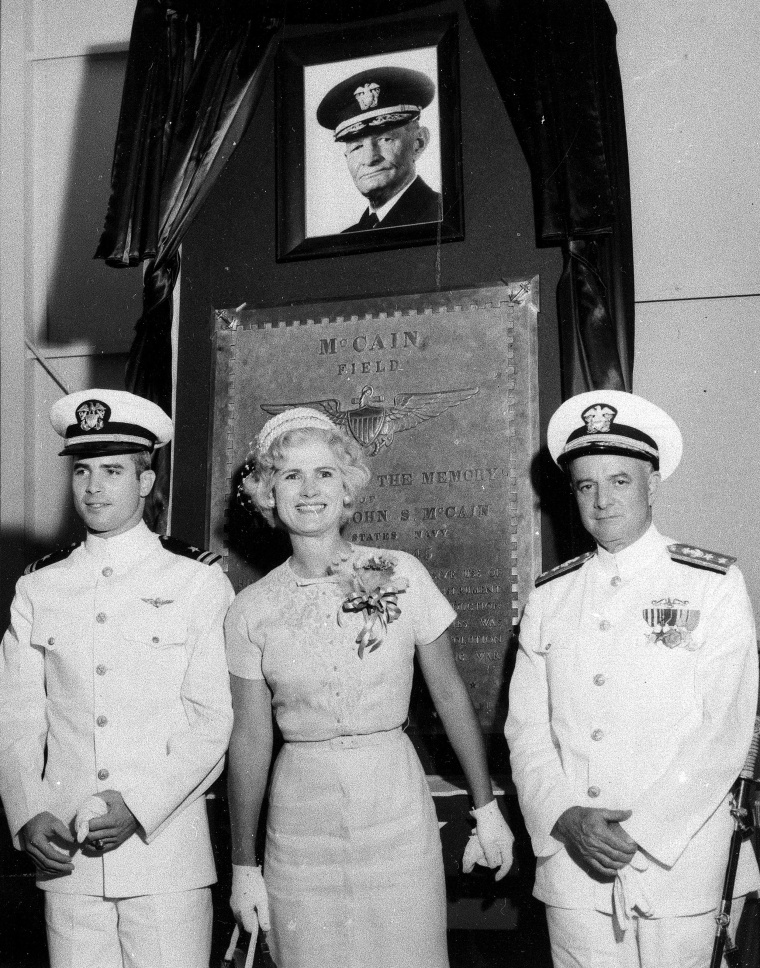 "My mother was raised to be a strong, determined woman who thoroughly enjoyed life, and always tried to make the most of her opportunities. She was encouraged to accept, graciously and with good humor, the responsibilities and sacrifices her choices have required of her," he wrote in his 2005 book, "Character Is Destiny."
"I am grateful to her for the strengths she taught me by example, even if I have not possessed them as well and as comfortably as she does."