There's a good reason for some of the frenetic pace of the hit film "The Blues Brothers" -- cocaine was a regular resource for getting through some of the nighttime shoots, according to one of the film's stars, Dan Aykroyd. The actor tells Vanity Fair that "everyone did it," but John Belushi, his co-star, especially loved the drug.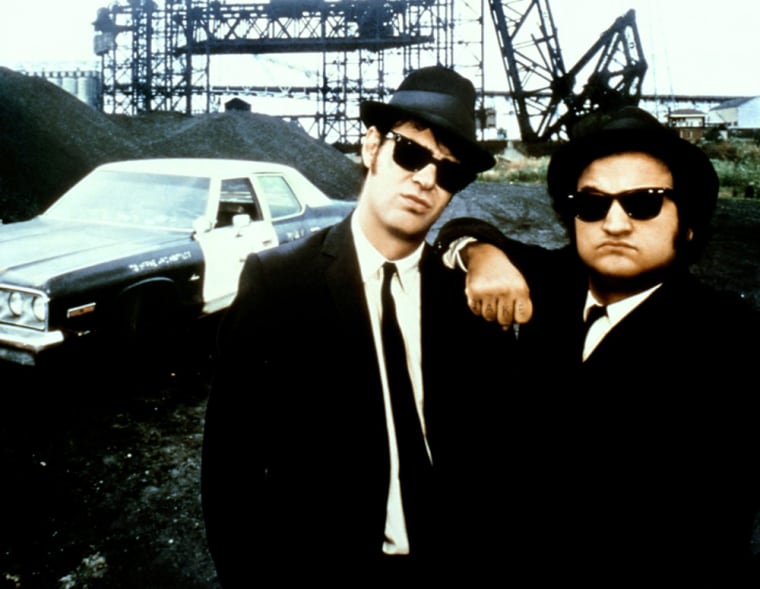 "We had a budget in the movie for cocaine for night shoots," Aykroyd told the magazine about the making of "The Blues Brothers" in 1980. "Everyone did it, including me. Never to excess, and not ever to where I wanted to buy it or have it. [But] John, he just loved what it did. It sort of brought him alive at night -- that superpower feeling where you start to talk and converse and figure you can solve all the world's problems."
Aykroyd said Belushi -- while having charisma that put him on par with the likes of Mick Jagger -- had serious issues on the set of the film, even disappearing once. One night, Aykroyd found him in a stranger's house near the set.
"We're looking for one of our actors," Aykroyd told the homeowner, who replied, "Oh, you mean Belushi? He came in here an hour ago and raided my fridge. He's asleep on my couch."
The final scene of the film was even put in jeopardy by Belushi's antics. The magazine recounts an anecedote where Belushi asked to ride a skateboard that belonged to a kid who had ridden past him. Belushi hopped on, and ended up falling off, injuring himself badly. Studio execs had to wrangle an orthopedist to the set and within 30 minutes "wrapped and injected Belushi, who then gritted his way through the finale, which required him and Aykroyd to do cartwheels and dance steps with hundreds of extras at the Hollywood Palladium."
Belushi was found dead of a drug overdose in a bungalow at the Chateau Marmont hotel in Hollywood on March 5, 1982. He was 33.
For more, check out the January issue of Vanity Fair.
More in TODAY Entertainment: