The last time Joe Biden had a serious chance to run for the White House, his oldest son, Beau, was dying from cancer.
The former vice president chronicles 2015, one of the most emotionally taxing years of his life, in his new memoir, "Promise Me, Dad: A Year of Hope, Hardship and Purpose."
In an exclusive clip from the audio recording of the book, the title of which was inspired by a conversation Beau had with his father, Biden describes how his son served as a reminder to stay true to his roots.
"Beau would always grab my arm just before I walked on stage and pull me back toward him until I was looking into his eyes," Biden says in the clip. "'Dad, look at me. Look at me, Dad. Remember, Dad. Home base, Dad. Home base.' What he was saying was, remember who you are. Remember what matters. Stay true to your ideals. Be courageous."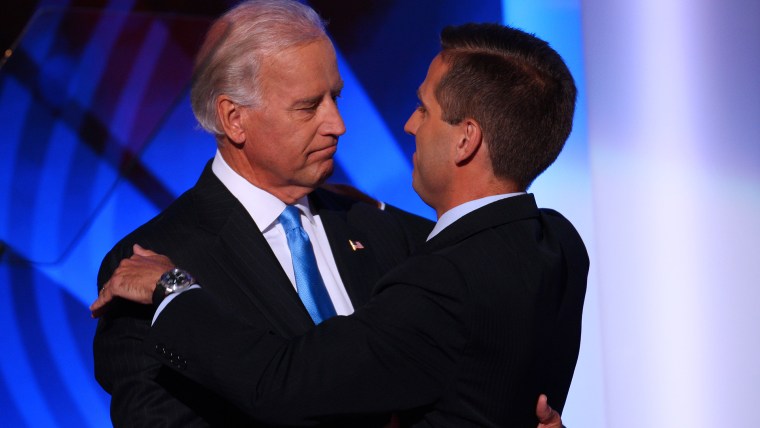 Biden's new memoir, which is due out on Nov. 14, will have an audio version narrated by the former vice president, Audible Studios announced Wednesday.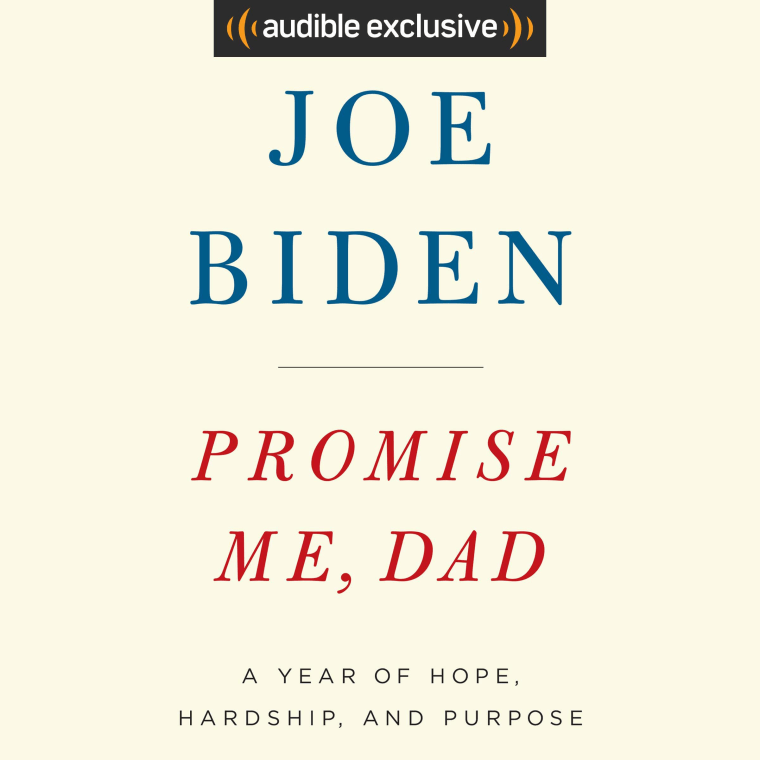 "A listening experience made visceral and intimate by Biden's own voice, 'Promise Me, Dad' chronicles the twelve months when the vice president balanced the twin imperatives of living up to his responsibilities to his country and focusing on his family while his son Beau battled brain cancer," according to an Audible press release. "Never far away was the insistent question of whether he should seek the presidency in 2016."
Beau Biden was the oldest of his father's four children and a former attorney general for Delaware. He died from brain cancer at age 46 on May 30, 2015.