Barack Obama and Joe Biden forged a tight friendship during their two terms together in the White House, but the memories that emerged from their weekly lunches were among the favorite the former vice president shared Monday of that era.
The pair met once a week and their discussion often drifted to their beloved subject: children and grandchildren.
"His No. 2 daughter and my No. 3 granddaughter are each other's best friends," Biden said during TODAY's audience event on Monday. "They play on the same (basketball) team together. They've been going to school since grade school, and they're now in high school together. They vacation together."
Biden recalled one particular moment when the two men were watching a NCAA Final Four basketball game. Obama coached his daughter's basketball team at the time, and someone asking about it also got to hear the former president express confidence that Biden's granddaughter was good enough to eventually play in a top-tier Division I team.
"They came up to him and said, 'I understand you coach your daughter's basketball team,' and he said, 'Yes. I also coach the vice president's daughter. She's going D1!'" Biden recalled. "That's probably my favorite moment."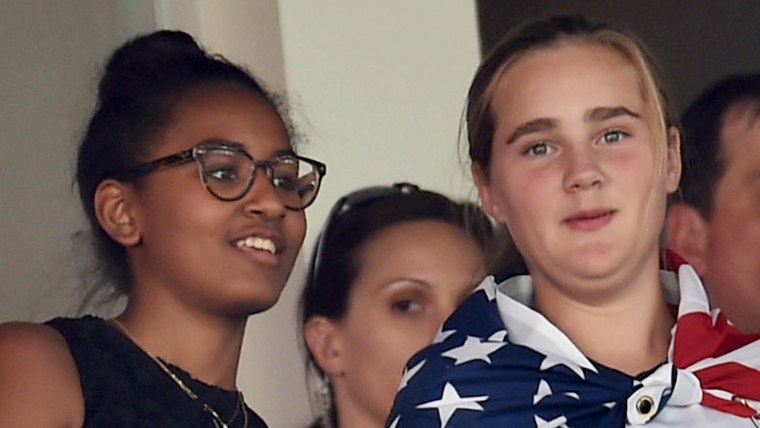 Later, in a conversation on Megyn Kelly TODAY, Biden recalled another conversation with Obama, one with a deeper, more emotional meaning.
It happened as Biden's son, Beau, battled brain cancer and was considering stepping down as Delaware's attorney general. The family was worried about how they would be able to handle Beau's medical bills without a salary to draw from.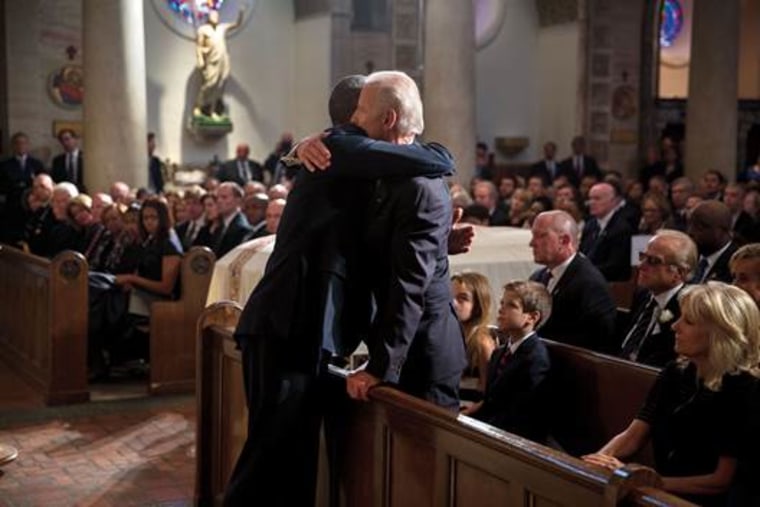 Biden said he mentioned the predicament to Obama.
"I said, 'It's no problem. Our (other) son, Hunter, who does very well, could take care of it.' And I said, 'Besides, I could take out a second mortgage. It's not a problem,'" Biden recounted.
He said Obama immediately pushed back.
"He was emotional. He got up and he walked over and he said, 'Joe, don't. Don't. You love that house. Don't do that. I'll give you the money,'" Biden said.
Ultimately, they didn't need to follow up on the offer because Hunter Biden took care of everything, the former vice president said.
"I don't know why I even got into the conversation, except to try to explain to the president that Beau was struggling. He's the only one I told anything to, other than family," Biden said. "He's the only one because I felt obliged to let him know exactly what was going on because of my responsibilities and duties. He's a generous guy, he's a genuine guy and Michelle is an incredible lady."
Biden, 74, writes about the heart-wrenching ordeal of watching Beau battle the cancer that ultimately claimed his life in 2015 in his new book, "Promise Me Dad."