Former President Jimmy Carter and his wife, Rosalynn, are marking a major milestone — 75 years of marriage!
The Carters tied the knot on July 7, 1946, and have been by each other's side from their peanut farm in Georgia to the White House and their philanthropic work through the Carter Center, where they work to advance democracy and prevent diseases around the world.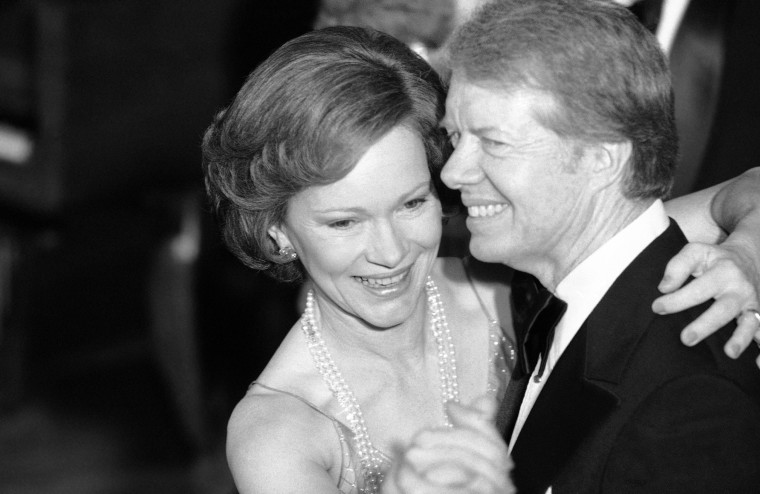 In October 2019, the Carters surpassed the record set by the late George H.W. Bush and his wife, Barbara, for the longest-married presidential couple.
Jimmy Carter is 96 years old. Rosalynn Carter is 93.
The then-Rosalynn Smith met her future husband after she became friends with Jimmy's younger sister, who grew up just three miles away. She called Jimmy "the most handsome young man I had ever seen." The couple went on their first date in 1945 and married the following year when he was 21 and she was 18, but Jimmy Carter didn't win his wife over with his first proposal.
The future first lady actually rejected the first proposal. She made a promise to her father, who died when she was 13 years old, that she would finish college before marrying. This is according to a story she shared in her memoir "First Lady From Plains."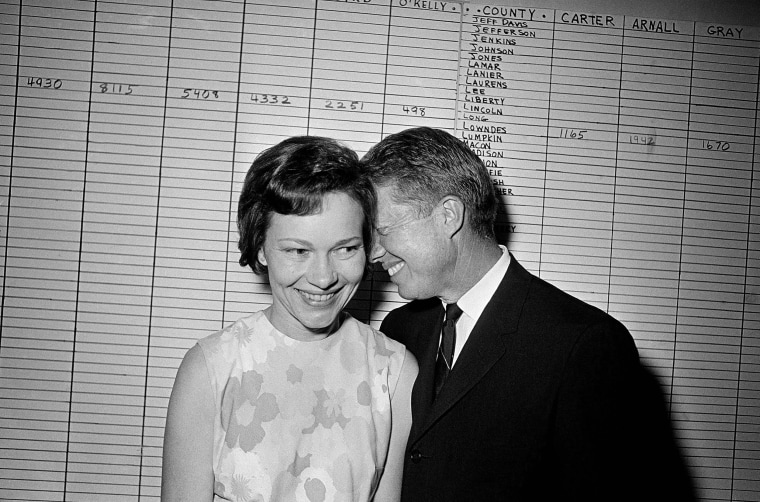 Over the years, the Carters have strengthened their love for one another, as they discussed in a recent interview with The Atlanta Journal-Constitution.
"We have grown closer to each other. We've learned from each other. And we have learned to accommodate each other's idiosyncrasies," Jimmy Carter said.
Facing a cancer diagnosis in 2015, Jimmy Carter told reporters that marrying Rosalynn was the "pinnacle" of his life.
"The best thing I ever did was marrying Rosalynn," he said.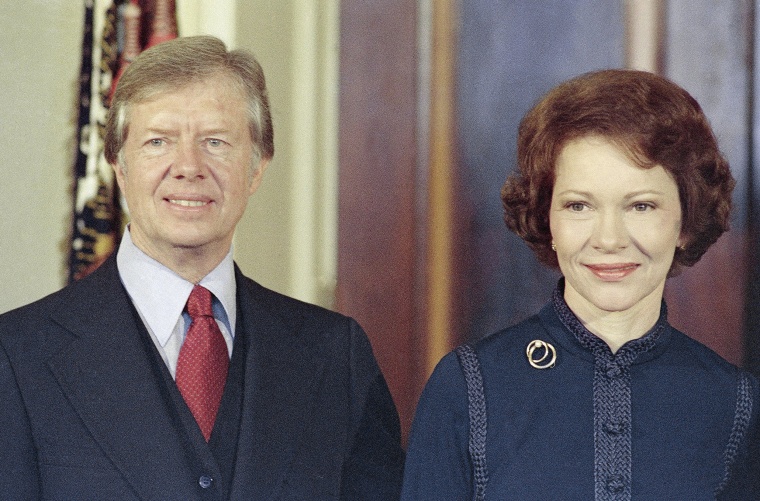 Jimmy Carter is the longest-living president. He celebrated his 96th birthday last October, becoming the first president to ever reach that age.