One day after Asia Argento released a statement saying the sexual assault allegations against her were "absolutely false," the young man behind those allegations is speaking out.
Former child actor Jimmy Bennett broke his silence in a statement Wednesday, saying he was at first too "ashamed and afraid" to open up about the incident, but that was no longer the case.
"I was underage when the event took place, and I tried to seek justice in a way that made sense to me at the time," the 22-year-old said in a statement to NBC News.
As first reported by The New York Times, Bennett sought a nearly $400,000 cash payout from Argento over an alleged sexual assault that occurred in May 2013.
According to the Times, which said it obtained documents laying out the deal, the incident took place in a California hotel room when Bennett was 17 and Argento was 37. The age of consent in California is 18.
The documents showed Argento arranged to pay Bennett after he notified her in November of his intent to sue, saying the encounter left him in emotional distress, the Times said. NBC News has not obtained or verified the documents.
In his statement, Bennett continued, "At the time there was still a stigma to be in the situation as a male in our society. I didn't think that people would understand the event that took place from the eyes of a teenage boy."
"I would like to move past this event in my life, and today I choose to move forward, no longer in silence," he said.
Argento, who has been a powerful voice in the #MeToo movement since making her own allegations against Hollywood mogul Harvey Weinstein, confirmed that a settlement was paid, funded by Argento's then-boyfriend, the late Anthony Bourdain.
But she denied ever having sex with the young actor and musician, who played her son in a 2004 movie.
In the wake of Argento's denial, texts messages obtained by TMZ told a different story. The celebrity gossip site said the texts, which NBC News has not verified, were sent by Argento to a friend this week, detailing her relationship with Bennett.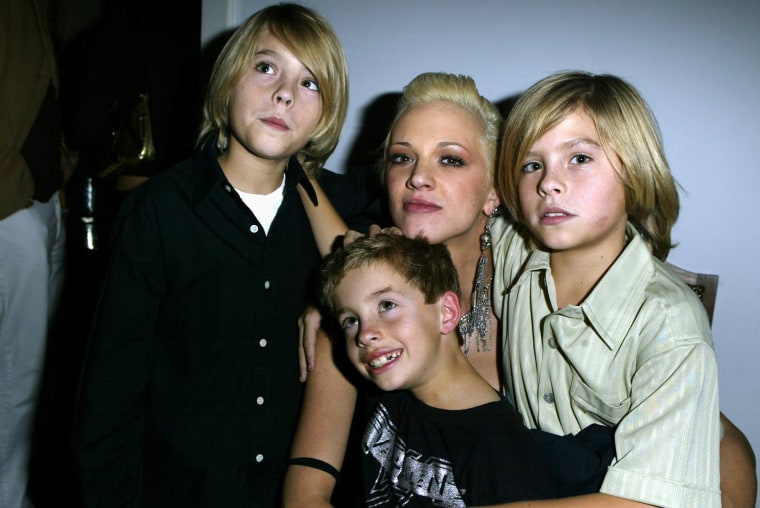 "I had sex with him," she reportedly wrote in one text that has not been independently obtained or verified by NBC News. "It felt weird. I didn't know he was a minor until the shakedown letter."
Argento first met Bennett when they worked together on the film "The Heart Is Deceitful Above All Things." Bennet was 7 at the time. Argento co-wrote and directed the movie.