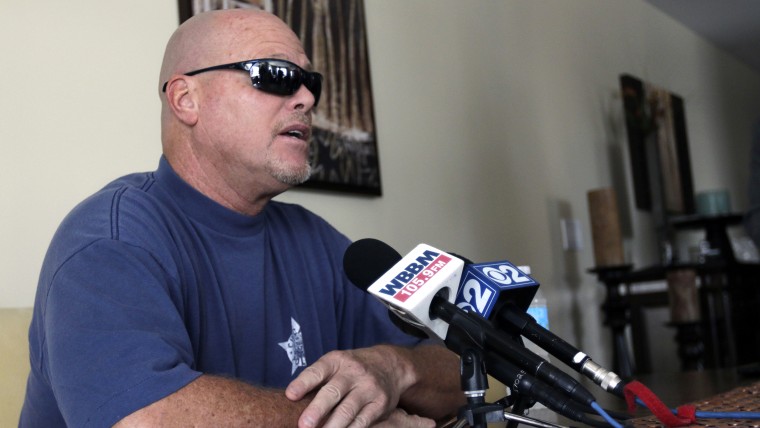 Jim McMahon claims NFL players were misled about the effects of drugs used to keep them on the field when he was a Chicago Bears quarterback in the 1980s. 
"Ultimately the decision is up to the player, but when you're getting information telling you there's really nothing wrong with you, that we can hide the pain by shooting whatever area is affected, that's a big problem here,'' McMahon told Matt Lauer on TODAY Wednesday. "We got a lot of misdiagnoses telling us there was really nothing wrong, it's all in your head, we can deaden it for the game, and then you can worry about it later." 
McMahon, 54, was one of the first eight plaintiffs identified in a federal class-action lawsuit filed against the NFL last month by more than 750 players. The lawsuit accuses teams of illegally giving players strong narcotics and other painkillers without properly explaining the long-term effects of the drugs. The NFL has denied the charges.
"I was involved in a lot of these allegations," McMahon said, adding, "Well, they're not allegations. They actually happened."
McMahon claimed that he broke his hand during a game in 1984 but team doctors told him it was a contusion. He said he played the rest of the game and later went to the hospital on his own that night, where doctors told him his hand was broken, and put it in a cast. McMahon claims that when he went to practice the next day, he was told to cut the cast off so no one would know his hand was broken and that team officials "just started shooting it up." 
"I think back then, that was the culture,'' he said. "I think everybody thought you have to be this tough guy. You can't let anybody know that you're hurt. It's taken its toll now. A lot of these guys that are are in this lawsuit, they've got bad kidneys, they got bad hearts. We just don't know what all these medications were doing to our bodies." 
The NFL, which would not comment on specific cases, issued a statement to TODAY, saying, "We are very confident that the professionalism and commitment of our team medical staffs, combined with the protection of an experienced labor union ensures that NFL players receive timely, expert and appropriate care."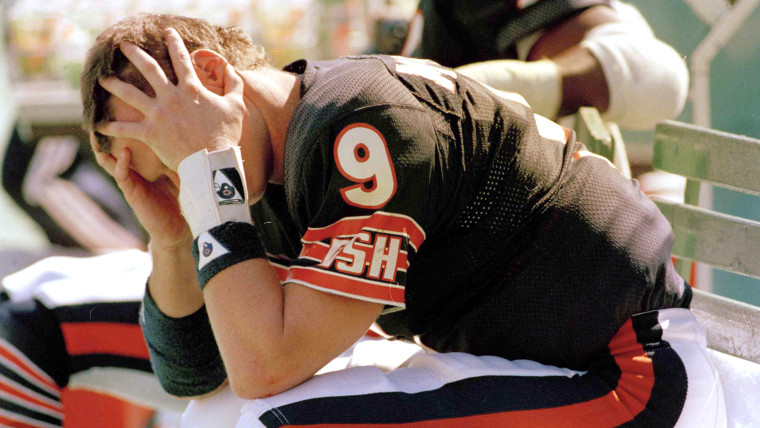 "I think it's a bunch of BS,'' McMahon responded. "We didn't get timely and appropriate care back then." 
McMahon has admitted to struggles with depression and thoughts of suicide after being diagnosed with early onset dementia five years ago. 
"Being with him on a daily basis is very challenging,'' McMahon's girlfriend, Laurie Navon, told Lauer. "His body hurts, he's in pain every single day, mood swings — he's not the same as he used to be." 
Attorneys Steven Silverman and Phil Closius, who are representing the players in the class-action lawsuit, claim the NFL has no record of the drugs they distributed to players, which amounts to a violation of federal law and "operating an open-air drug market in the training rooms across the United States." 
McMahon will be honored on Wednesday by the Boston University-based Sports Legacy Institute, a non-profit organization that studies the effects of concussions on athletes and others. 

Among his claims, McMahon has said he only learned five years ago he broke his neck at one point, and has suffered more than three to five concussions, factoring in those that went undiagnosed. 
McMahon was one of more than 4,000 former NFL players who agreed to a settlement of $745 million in August of 2013 after alleging the league knew about the dangers of concussions but did not properly educate the players on their effects. In January, federal judge Anita Brody rejected the agreement, ruling that the $745 million was not enough to be considered fair compensation for the players, and the case is still ongoing. 
A 15-year NFL veteran, McMahon does not keep close tabs on the sport he once loved. 
"I don't follow it hardly at all,'' he said. "I check ESPN like everybody else, check scores. I check to see how my old teammates are doing (because) a lot of them are coaching, but I'd rather be out on the golf course than watch that." 
Follow TODAY.com writer Scott Stump on Twitter and Google+.