President John F. Kennedy's only grandson, Jack Schlossberg, is stepping into the spotlight — and Thursday morning on TODAY, Andrea Mitchell (and a little Google-searching on our part) revealed some fascinating facts about the 20-year-old Camelot scion. Here are 9 new things we know now:
1. He introduced the president and first lady at the Medal of Freedom ceremony on Wednesday. 
2. His name is John, but he goes by Jack.
3. He's a 20-year-old Yale student who writes for the Yale Daily News and The Yale Herald. 
4. He's studying to be an EMT. 
5. He's got his grandpa's knack for giving good speeches: "My grandfather displayed this faith that our quest for knowledge and progress would not be deterred. And he reminded us everyone has the capacity to explore and imagine and give back to our great nation no matter the path we choose," he said at Wednesday's ceremony, which was attended by Oprah and Bill Clinton.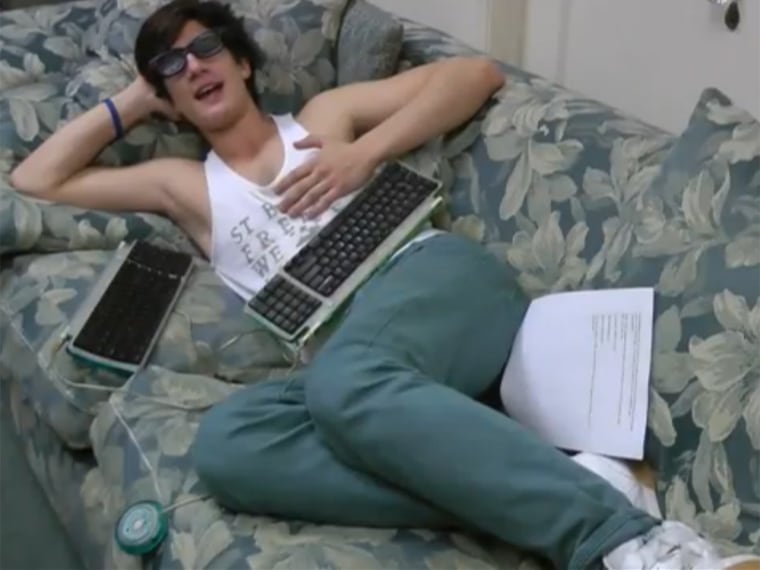 6. He's kind of hilarious. He made a playful YouTube video to promote his college blog and during a speech at the JFK Library last year, he joked, "My grandfather would love this event, not just because every Irishman loves praise, but just because we are here today to bear witness to the past for the sake of the future."
7. He's interested in politics.
8. In the eighth grade, he co-founded ReLight New York, which raised more than $100,000 to install compact fluorescent lights in low-income housing developments.
9. In 2011, in an Op-Ed for the New York Times, he wrote "President Kennedy's legacy remains relevant today not because of Camelot or conspiracy, but because Americans find inspiration and meaning there."