The only grandson of President John F. Kennedy sharply denounced claims by GOP presidential hopeful Ted Cruz that the late leader would be a Republican if he were alive today.
"I find this notion — and the suggestion that Ted Cruz is somehow taking up his mantle — absurd," Jack Kennedy Schlossberg said in a Politico essay titled, "Ted Cruz Is No Jack Kennedy."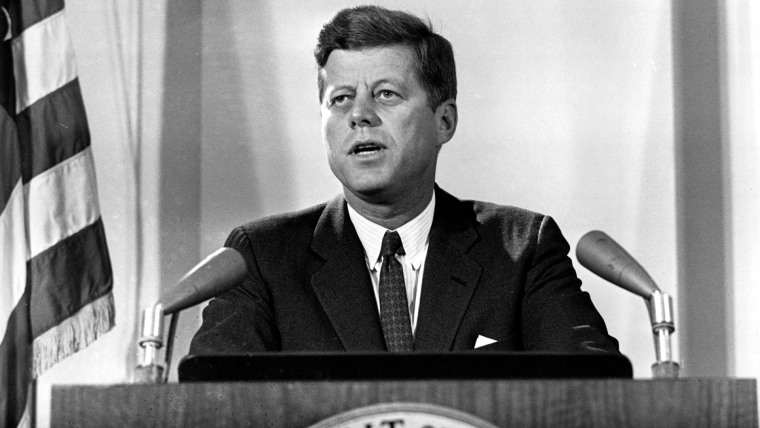 The 23-year-old son of Caroline Kennedy has jumped into the current political discourse after a series of lower-profile roles. In 2013, he introduced President Obama during ceremony honoring Medal of Freedom award recipients. And for the past several years, he's helped host the Profiles in Courage Award at the John F. Kennedy Library and Museum.
In his Politico essay, the recent Yale graduate described himself as a student of his grandfather's "life, legacy and administration" and said JFK would instead be excited about the progress the nation has made since his death in 1963 and the challenges that lie ahead.
"And he most certainly would not be a Republican," Schlossberg said.
Cruz made that claim earlier this week during a presidential campaign visit in New Hampshire, saying Kennedy would have been "tarred and feathered by the modern Democratic Party" for campaigning on tax cuts, limiting government and defeating Soviet communists.
Schlossberg described the contrast between his grandfather and Cruz, as well as other Republican frontrunners, stark. He noted that Kennedy made science and technology a top priority, while "most of the Republican Party denies climate change" and fights efforts to reverse it.
He also pointed out that as the first Catholic elected president, Kennedy spent much of his 1960 campaign defending his religion and assuring voters he wouldn't be influenced by the Vatican.
"As someone whose faith was seen as a 'hazardous risk' to his campaign, he would be horrified by the attacks made against Muslim-Americans by leading Republican candidates for president," Schlossberg said.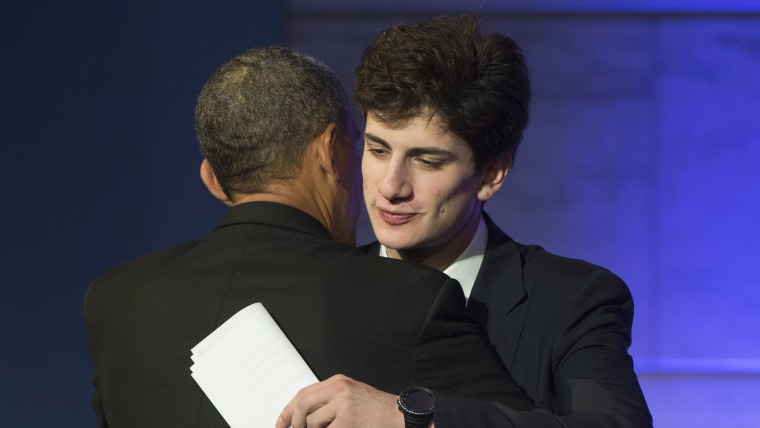 While he never mentioned Donald Trump by name, Schlossberg took a jab at the media mogul when referencing Kennedy's "steady leadership and restraint" in how he handled the Cuban Missile Crisis.
"He didn't substitute bluster and bombast for statesmanship and resolve," Schlossberg said. "He said that America would never start a war. He imagined an attainable peace and an evolution in global institutions. He did not propose a perpetual war footing or unilateral displays of force."
RELATED: JFK's grandson takes center stage: 9 things we know about Jack
Schlossberg also offered a glimpse as to where his grandfather would be, if still alive in 2016, and what he would think of the current state of politics.
"Today, my grandfather would be 98 years old. He'd have no idea how to use a cell phone, and he'd be shocked by just how far the Republican Party has lost its way," he said.
Follow TODAY.com writer Eun Kyung Kim on Twitter.