Jennifer Siebel Newsom has opened up about how the tragic death of her sister at a young age created "a pressure to be perfect" to make up for the loss of her sibling.
The filmmaker and wife of California Gov. Gavin Newsom spoke to the Los Angeles Times about the death of her older sister Stacey, when the two were children.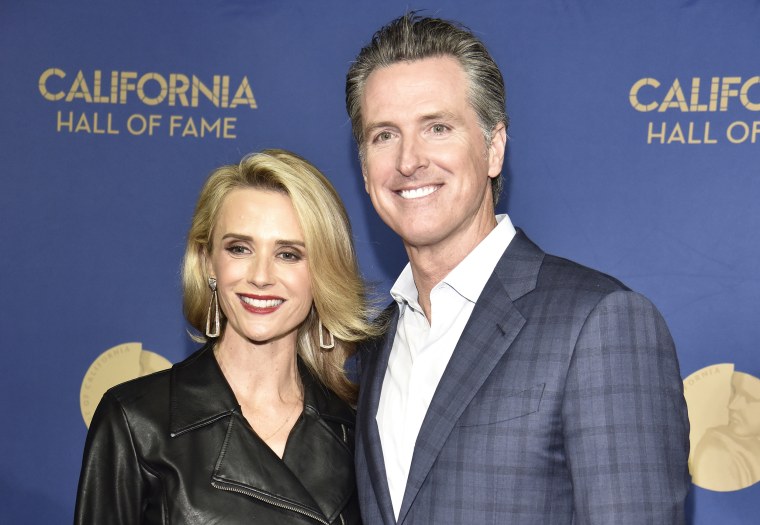 The sisters were playing on golf carts during a family vacation in Hawaii when tragedy struck. Stacey, who was 8 at the time, was hiding behind Jennifer's cart when the cart went backwards, killing Stacey, according to the Los Angeles Times.
Jennifer was only 6 when the accident occurred. It resonated throughout her life, pushing her to excel in sports and academics.
"I felt the pressure to be perfect," she said. "To make my parents forget, by being two daughters instead of one."
The loss of her sister has continued to drive her as the first lady of California, who grew up in Marin County.
"I'm sure there was survivor's guilt," she said. "I'm sure, in my subconscious, it's like I have to make up for that loss, and I have to do something to improve other people's lives or have an impact, double my own, which is a little crazy. I don't use the word 'crazy.' But you know, it's aspirational."
Siebel Newsom, 48, said she began to forgive herself when the youngest of her four children, Dutch, reached the same age she was when her sister died.
"I realized that you can't blame a 6- [or] 7-year-old," she said. "You can't ask them to understand things."
Siebel Newsom has been passionate about protecting children in her work, a cause her husband has taken up by pushing for a constitutional amendment to restrict access to guns in all 50 states.
Gavin Newsom spoke to TODAY about his proposal, which involves a 28th Amendment to the U.S. Constitution.
The amendment would mandate universal background checks, raise the minimum age to buy a gun to 21, require a reasonable waiting period for purchases, and ban the sale of assault rifles to civilians.
"There's not a parent out there, not one parent ... that doesn't think about these things when you send your kids to school," Newsom told TODAY, referring to gun violence in the country.