Oscar-winner Jennifer Lawrence is a lady of many hair colors, but her natural is blonde -- the color she sported at the awards ceremony on Sunday night.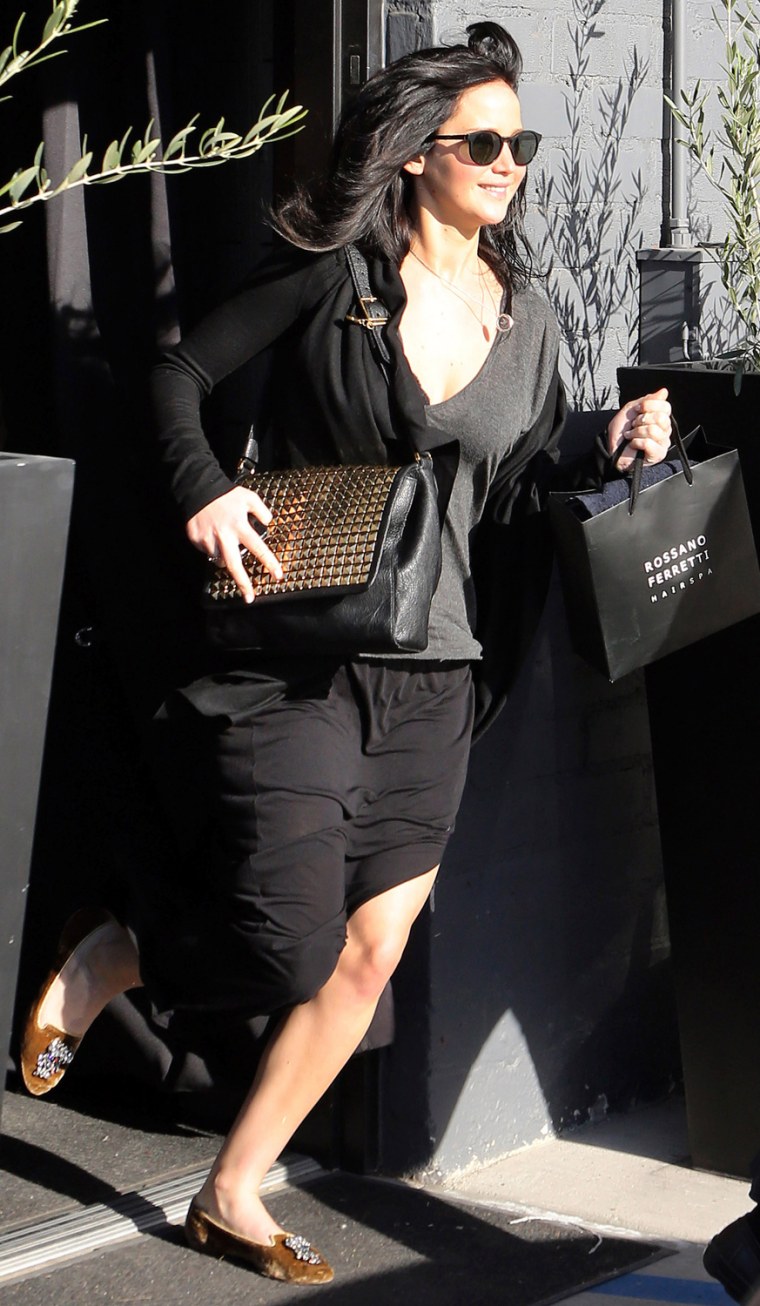 But it didn't last: According to The Hollywood Reporter, Lawrence was spotted the very next day -- Monday -- exiting a hair salon in Beverly Hills after a session with "colorist-to-the-stars Lorri Goddard." She was returning to a shade she sported in the movie that won her the big prize Sunday ("Silver Linings Playbook") and one she'll continue to wear in the "Hunger Games" sequels: very dark brunette -- maybe even black.
Meanwhile, other stars were reportedly making big hairy decisions: "Argo" winner Ben Affleck was spotted shaving off his beard at an Oscars after-party, and Britney Spears brought out a much darker 'do at Elton John's Academy Awards viewing party on Sunday night, according to Us Weekly.
Let's see how long these looks last!
Related content: