Craig Coyne popped the question to Barbara Bush just a few weeks before they said their "I dos," but before he did that, he asked her father, former president George W. Bush, for permission.
And according to our own Jenna Bush Hager, that's when things took an unexpected turn for her twin sister.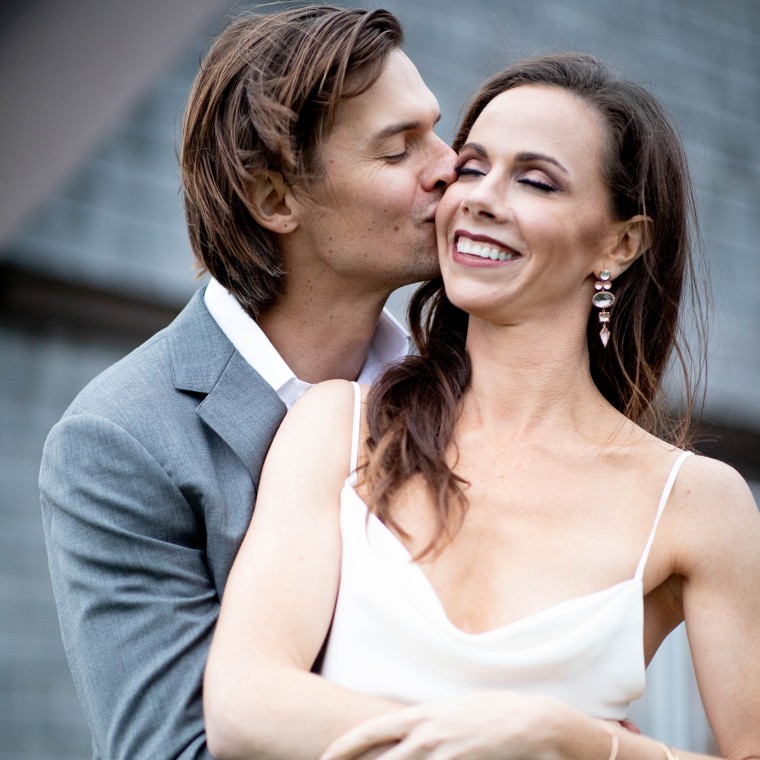 "My dad asked a lot of questions," Jenna revealed to Hoda Kotb on TODAY Monday. "It was like 'Meet the Fockers,' kind of. He asked him a lot of questions — he didn't just let him get away with it."
She wasn't sure exactly what her dad grilled him about, but she knows Coyne must have given all the right answers, because her father said "yes" — to the actual proposal.
"My dad thought he was proposed to," she said with a laugh. "So he texted family members, and he's like, 'Barbara and Craig are getting married!'"
Which was great news — except for the fact that Barbara didn't even know about it yet.
"So, Barbara and I were off for a walk, and my cousins starting texting, going, 'Congrats!'" she recalled.
That's when Barbara texted the senior Bush herself to inform him that maybe he should hold off since, "Dad, Craig has not asked me!"
But with most of the family gathered nearby, the former commander-in-chief found an easy way to handle his proposal faux pas.
"My aunt said my dad like ran over and (yelled), 'Never mind!'"
Crisis averted.
Besides, it wasn't long before Barbara had a chance to say yes to Coyne herself, and her sister couldn't be happier that she did.
"He's a wonderful human being," Jenna said of her new brother-in-law. "He's compassionate, empathetic and the main thing is — and I think this is what we want for people we love — he loves her."