TODAY's Jenna Bush Hager and husband Henry Hager had a big event to celebrate Thursday — 10 years of marriage.
Back in 2008, the couple swapped vows at her parents' ranch near Crawford, Texas, and to mark the occasion, Jenna shared a heartfelt message for her husband, as well as stunning photos from the big day.
"TEN years with this one by my side," she wrote in the caption. "Could never imagine on that day in May how beautiful life would be. Love you H."
The pictures that accompanied that sweet sentiment included a shot of Henry wiping away her happy tears at the altar, several glimpses of their honeymoon and one moment from their big day that they'll never forget.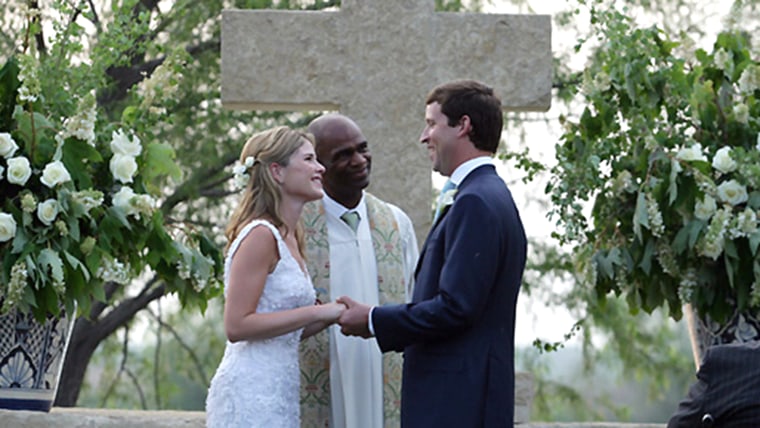 Former President George H.W. Bush and his wife, the late Barbara Bush — aka Jenna's beloved grandparents — are pictured side by side, delivering an important message.
(Be sure to click or swipe to see all the shots in the post.)
Before the event, Jenna and Henry asked the duo to speak about their enduring love in hopes that they would impart some valuable wisdom along the way.
Needless to say, they did not disappoint.
"We always asked my grandparents, whenever we'd get the chance, to talk about their love, and how they kept it going," Jenna recalled during a chat with Hoda Kotb on TODAY in 2016. "What they said, they both — and I've seen it, it's true — they go 75 percent of the way. You can't both go 50. You both have to go 75 percent of the way, and they've done it."
The young couple took that advice to heart, and 10 years — and two children — later, it continues to serve them well today.
Happy anniversary!