Following the death of George H.W. Bush, his twin granddaughters Jenna Bush Hager and Barbara Bush said they are finding comfort in their grief by hearing from numerous strangers who shared stories about meeting the former president.
"I'm shocked by how many people have some memory of meeting him somewhere, and how they found him funny or how loving he was or how personable he was," Barbara recalled in an exclusive interview with TODAY. "That's a really wonderful gift to us, is that we get to hear all these other people's stories, people we never otherwise probably would've talked to, and how he touched their lives as well."
Their grandfather, the nation's 41st president, died Friday at 94. While his memorial service Wednesday was scheduled in Washington, D.C.'s National Cathedral, his body will be laid to rest a day later at his presidential library in College Station, Texas. He will be buried next to his wife of 73 years, Barbara Bush, who passed away in April.
His granddaughter, Barbara, said during some of her final conversations with him, the late president appeared reflective about losing his lifelong companion.
"I asked him if his heart was broken and he said yes. And then he looked at me and he said, 'Do you think it'll feel worse than this? And it just really got me," she said. "I mean, of course, his heart was broken. He had lost the love of his life.
"And yet, he also, whenever you asked him how he was doing, he would say, 'I couldn't be better.' I think instead of talking about his time being limited, he just lived as much as he could."
Jenna said after learning about her grandfather's death on Saturday morning, her husband took care of their two daughters, Mila and Poppy, while she absorbed the news. She expressed disbelief over losing her grandfather just before Christmas.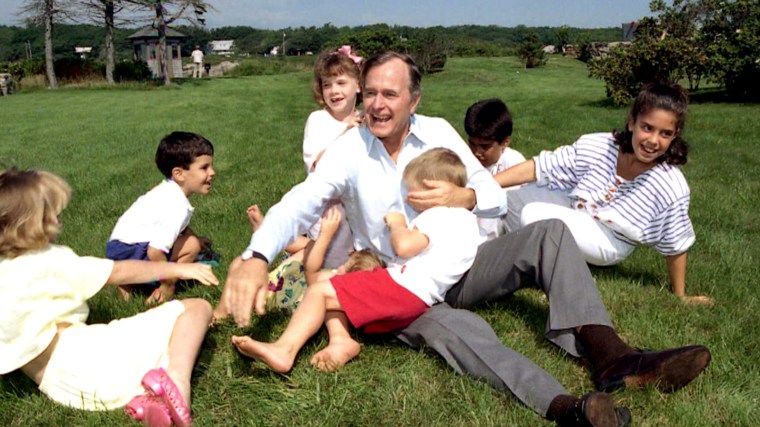 "Mila said, 'Well, of course, it's happening right before Christmas. Gampy had to get to Gammy so they could decorate their Christmas tree.' And I thought, You know, from the mouth of babes, because they had never spent a Christmas apart in their whole 73 years, 74 years," Jenna said with a smile. "Of course, he wanted to be there. And she probably was, like, 'Come on! Time to come home.'"
Jenna's younger daughter was named after the late president's childhood nickname.
"I feel so lucky that my kids got to know him. Mila will remember him. And Poppy was named after him, which is the biggest blessing. Yesterday, Mila goes, 'Poppy, you know that you were named after the best man in the world, don't you?' And, of course, I had to go hide in the kitchen and cry," she said.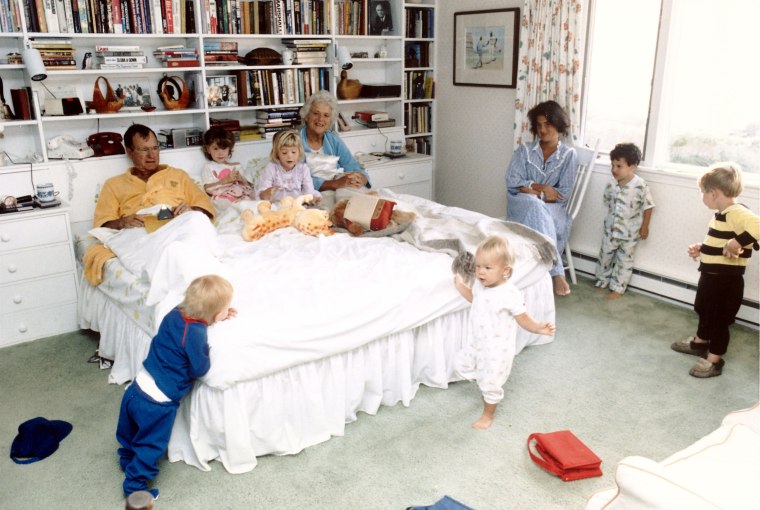 Both sisters described themselves as "heartbroken," explaining that despite Bush's age, his death still came as a shock.
Barbara, who sped up her October wedding to make sure her grandfather could share the special day, said one of the last conversations she had with him was while she prepared for the ceremony in the family's summer home in Kennebunkport, Maine.
"He got dressed early and came downstairs early before the wedding so that he could see me in my wedding dress before we got married," she recalled, tearing up. "One of the last things he said to me was that I've never looked so beautiful."
The sisters praised their grandfather's ability to focus on family and being present for each of his 17 grandchildren despite his responsibilities over the years.
"I was looking through old pictures, and it amazes me that even though he had the weight of the world on his shoulders, we really never thought of him as anything besides our grandpa," Jenna said. "That joy that we had on our faces as little girls was because he made us feel so special."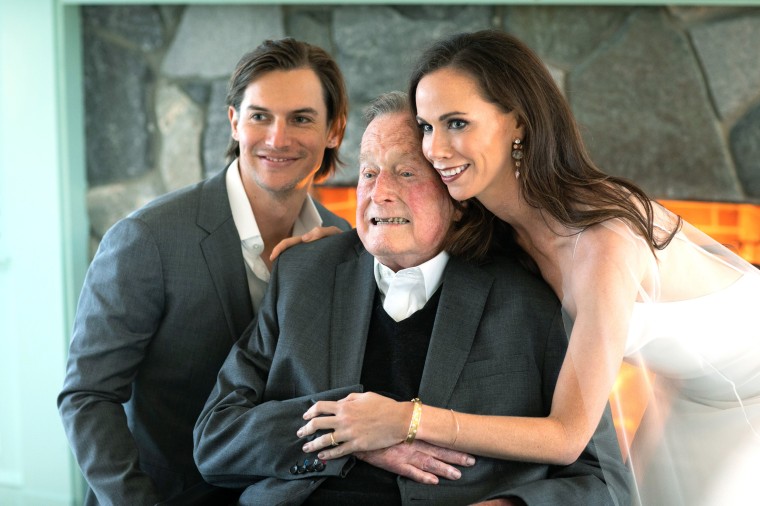 Barbara said she's been asked about her favorite memory with her grandfather.
"It's impossible for me to choose because I have thousands and thousands of memories with him," she said. "We would spend the whole summer with him during our childhood when he was president, and yet he was carrying an incredible responsibility at that time. And it amazes me that he was so with us and so present. And I have so many memories just playing and being with him. In none of them did he ever need to cut playing with us short because of work."