Jared Brock traveled 37,000 miles around the world, covering a wide range of communities on the Judeo-Christian spectrum, from visiting Christians in North Korea to the Westboro Baptist Church — and even walking across fire coals.
Brock chronicled his experience in his book, "A Year of Living Prayerfully," and shared with TODAY.com some lessons from a few of his more memorable experiences, and what he learned about prayer, and life, from his trip.
"My prayer life before was mostly talking; God was like Santa Claus and I was asking for something," he told TODAY.com, saying that the trip taught him how his relationship with God was just like a marriage. "Prayer is a dialogue, not a monologue, and if you just do all the talking it's a speech."
1. Visiting North Korea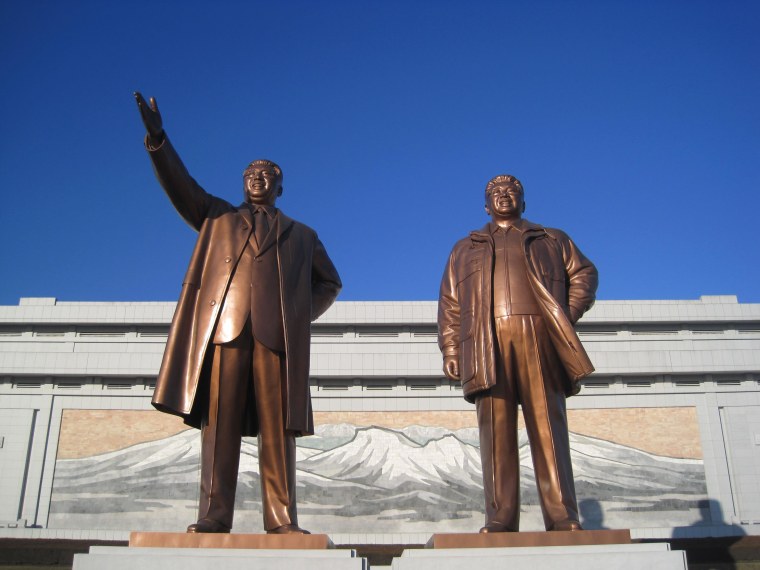 Brock traveled to North Korea for New Year's, a country that is one of the most dangerous places in the world for Christians. During the trip, Brock said he had his passport taken away, refused to partake in the country's tradition of bowing before statues of its dead rulers and started singing "God of this City" outside of his hotel room window, after being so struck by his experience.
"The entire country is founded on self-reliance," Brock said, adding that his time there helped him realize how much we need each other.
2. Having lunch with the Pope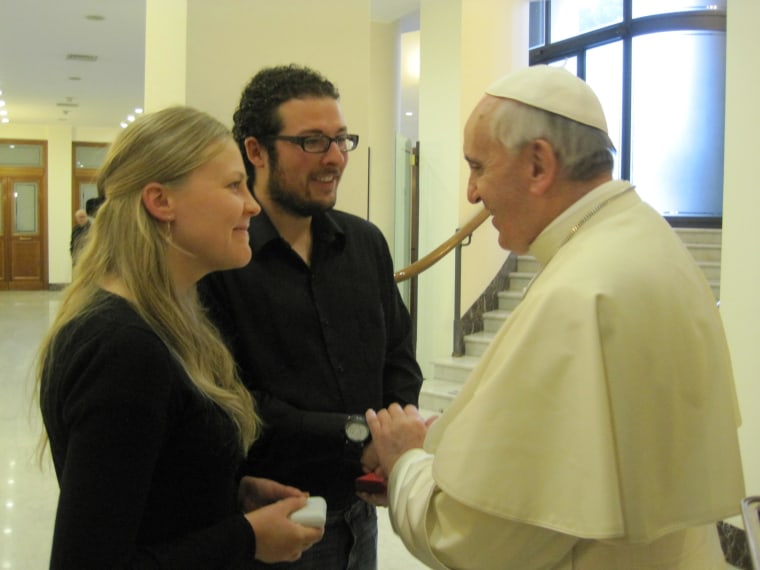 Brock said that he actually received his invitation to meet Pope Francis via Skype, the day before the meeting, during which they had lunch in the Vatican cafeteria. Brock said that multiple times during the meeting, Pope Francis asked Brock and his wife to pray for him.
"He recognized the great need for prayer for himself," Brock said. "There's improvement and changes that need to happen [in all of us]."
3. Westboro Baptist Church
Brock visited the Westboro Baptist Church, spending two hours in the kitchen of the church founder's daughter. While a lot of places he visited immediately inspired him, Brock said after members of the church told him that they prayerfully consider all the messages on their signs, "I walked away from Westboro so full of anger."
But Brock said he remembered a saying that you love God as much as you love the people you love the least, which made him regret his feelings. "I decided I needed to pray for Westboro more," he said. "There's a grace and a love that I never would have had for them."
4. Mount Athos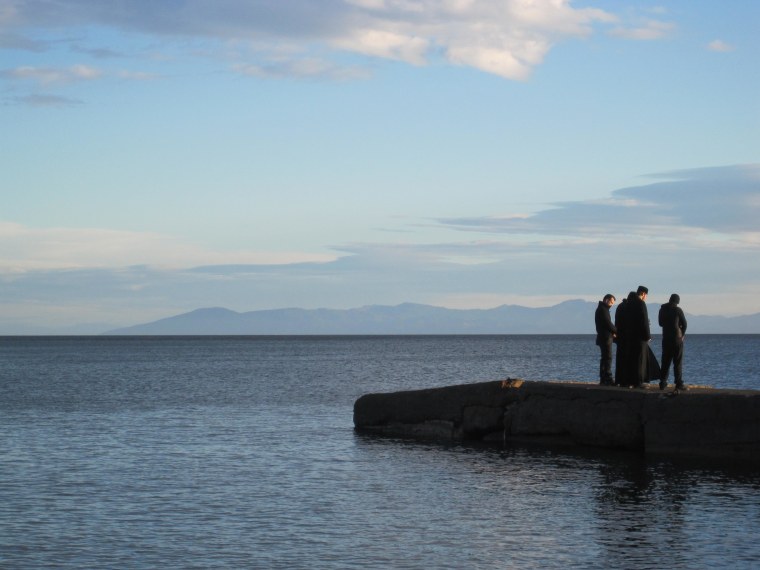 The Greek island Mount Athos is home to thousands of monks who pray seven-to-nine hours per day and work another seven-to-nine hours per day. "For me, prayer has always been flippant like, 'Oh God help me with this task,'" Brock said. "Prayer is about a relationship with God and humanity."
5. Passover in Brooklyn
Brock never celebrated Passover before visiting an Orthodox Jewish community in Brooklyn, eating and praying with the group for hours and hours. Brock said he was most impressed by the minyan prayer, in which 10 men pray together for one another's needs, which helped him realized "the interconnectedness of prayer."
"Maybe God wants you to be the answer for someone else's prayer," he said, meaning that perhaps the voice that tells us to call one person or make a small donation to an organization is someone else's prayer.
Ultimately, "It was a wild, eye-opening experience," he said of the trip. "I ended up learning a ton about prayer."