This takes sportsmanship to the next level!
Japan's national soccer team impressed fans everywhere with its dignified behavior after it was eliminated from the World Cup in Rostov-on-Don, Russia, on Monday.
The Japanese team, nicknamed the Samurai Blue, suffered a crushing defeat to Belgium that left some Japan fans openly weeping in the stands.
But the Japanese players had the most gracious response to their loss. Before they left, they cleaned their changing room until it was spotless. They also left a note for their Russian hosts that simply read "thank you" in Russian.
Italian sports reporter Tancredi Palmeri tweeted a photo of Japan's pristine dressing room after the match. He noted that the photo was originally shared by a delegate from FIFA, the international organization that oversees the World Cup.
Fans on Twitter applauded Japan's classy response to its loss.
It turns out many Japan supporters have an equally impressive attitude toward losing. Despite being visibly upset over their team's defeat, several fans stayed behind after the game to clean up litter in the stands.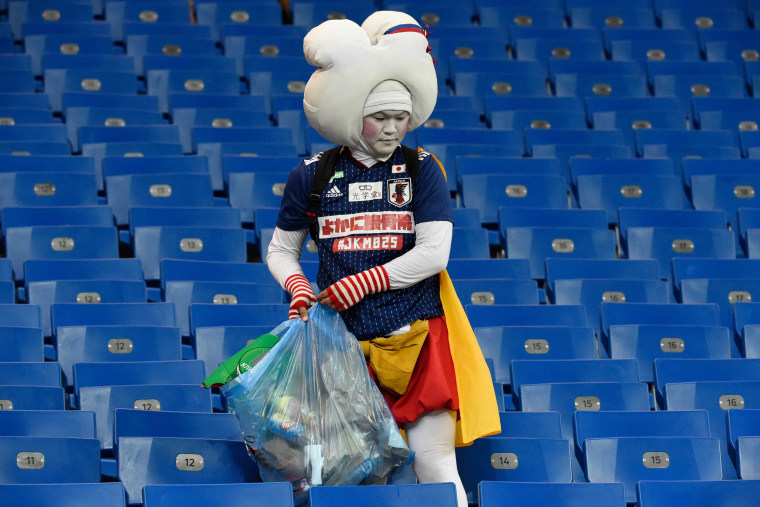 This isn't the first time Japan fans have pitched in to clean the bleachers after a World Cup match. They also tidied up the stadium following Japan's loss to Poland on June 28.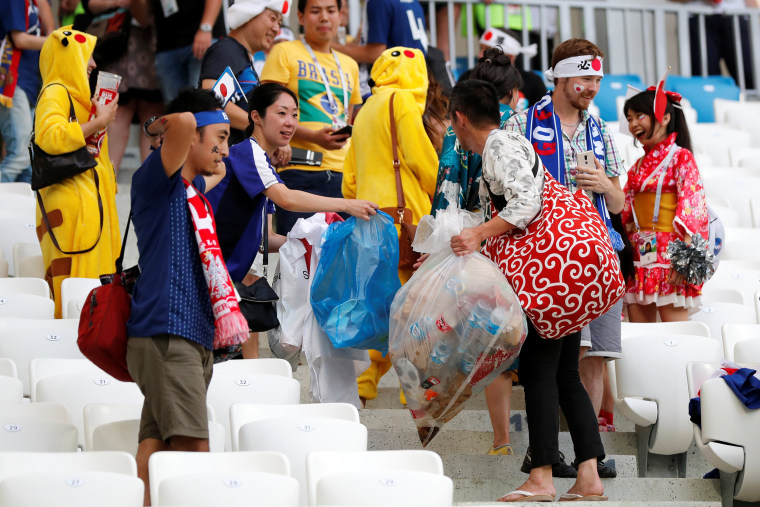 Japanese fans also cleaned up after Japan defeated Colombia on June 19, and both Japanese and Senegalese fans picked up garbage after a Japan-Senegal match ended in a draw on June 24.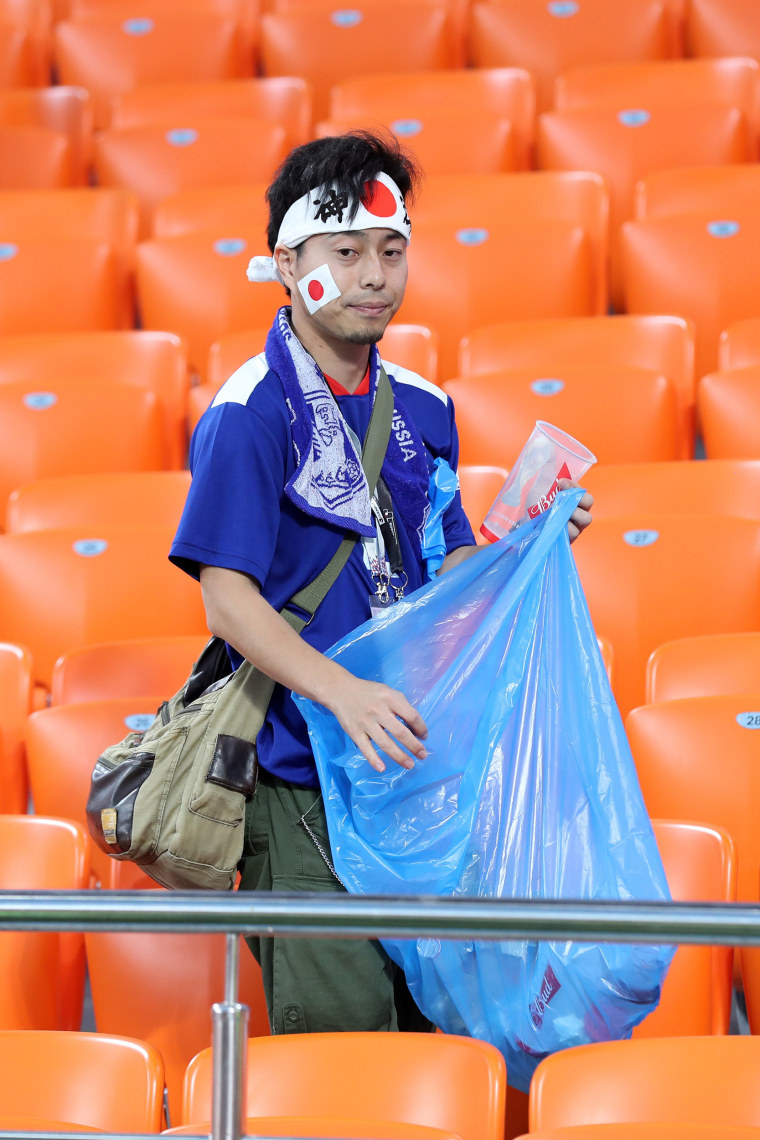 Well done to the Japanese players — and their fans — for finding dignity in defeat!