January Jones plays an icily beautiful Grace Kelly-style blonde on "Mad Men," but offscreen, she's played around with her hair, becoming a redhead, a brunette, or even adding pink streaks.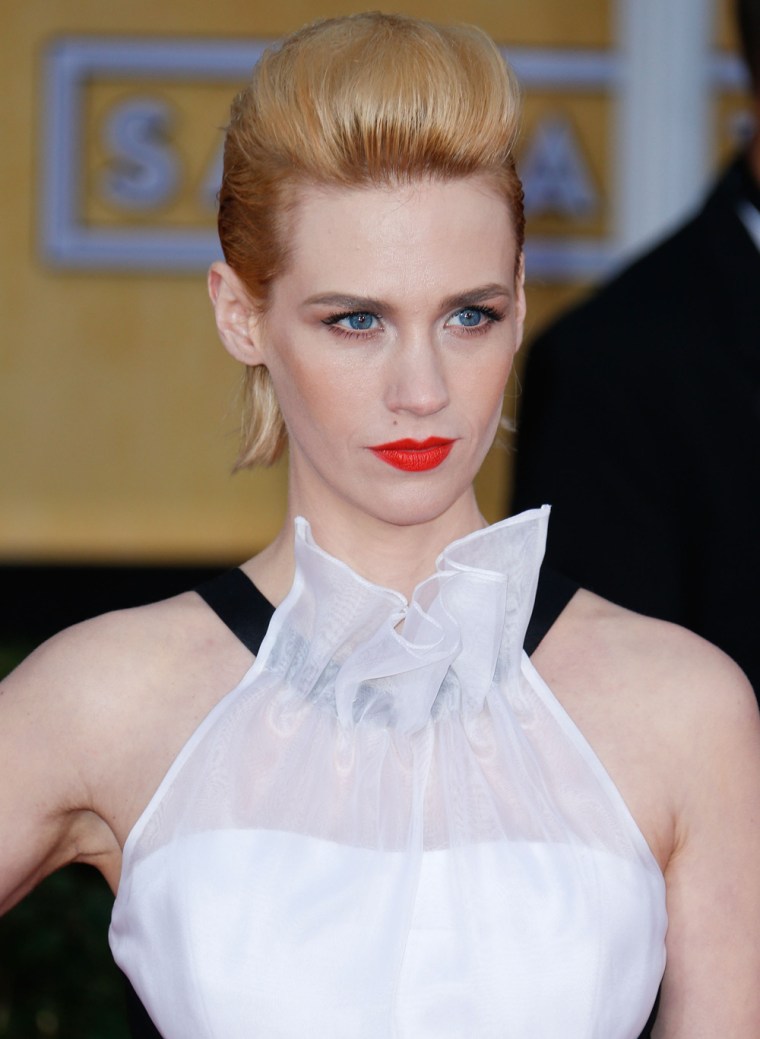 But now the actress says the rainbow connection may have harmed her locks. 
"I have been every color, and now my hair is falling out in clumps," she told the British version of Italian fashion magazine Grazia. "I've been blonde, red with extensions for this film (western "Sweetwater"), then blonde, then black, and now blonde again. I'm going to have to shave it off and wear a wig."
Jones did say, however, that while she likes the variety, her best-known color is her favorite. "I like it all colors, it makes you feel different, according to what color it is, but I prefer to be blonde. My son (Xander, born in 2011) recognizes me in photos when I am blonde, he says 'mama.'"
But one distinct look helped Jones fade into the background. Sorry, brunettes. "I didn't get treated differently when I was red-headed, but when I went dark for a few months, I was suddenly invisible," she told the magazine. "Not just as a celebrity, but to my friends and family. I was like, 'Come on, you guys, it's me!'"
Jones plays a prostitute turned gunslinger in "Sweetwater," which premiered at the Sundance Film Festival this month. A release date has yet to be announced.
Related content: