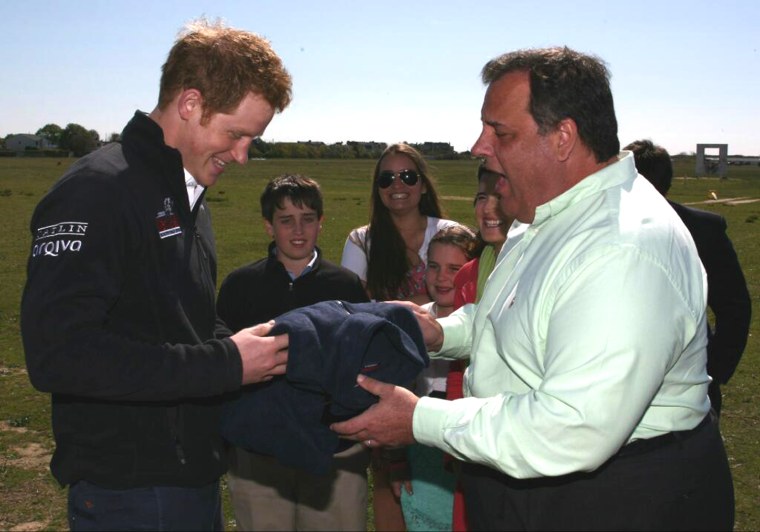 Invasions of privacy aside, the job of being a royal comes with more than a few perks. Not only do royals get to hobnob with foreign dignitaries and heads of state (in the name of work), but they also receive scads of gifts while gallivanting around the world. And we're not just talking medals and books — though they've been given their fair share of those.
It can't be easy for the gift givers: What can you offer the royal who has everything? On Wednesday, Clarence House published official lists of the gifts received by the Prince of Wales, Duchess of Cornwall and Prince Harry in 2013. While not all of them inspire envy, there are more than a few that stand out for creativity.
Brown leather flying jacket
It's no secret President Obama has a thing for leather jackets, and it looks like first lady Michelle Obama likes to gift them. She gave Prince Harry, a member of Britain's Army Air Corps, a leather flying jacket during his trip to the White House last May.

Fleece jacket and bronze commemorative medal
New Jersey Gov. Chris Christie grew so attached to his fleece jacket in the weeks after Superstorm Sandy that he gave Prince Harry a royal fleece of his own when he passed through New Jersey last May. The 29-year-old prince visited communities devastated by the storm during the trip.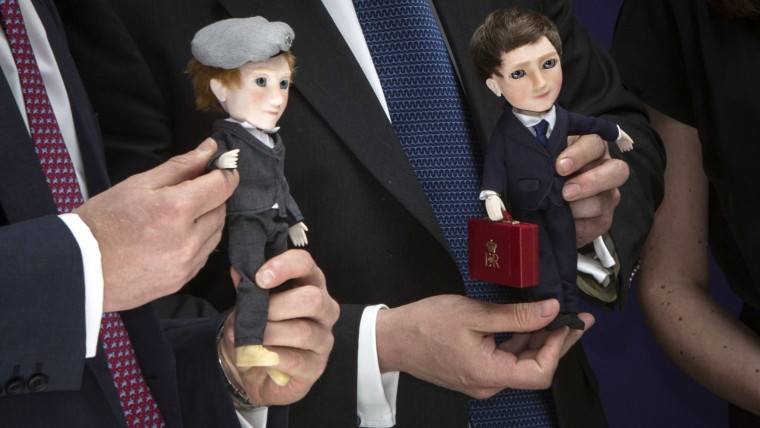 3D printed doll
MakieLab co-founder Jo Roach presented Harry with one of the most creative (or terrifying) items on the list when they met last May: a 3D printed doll made to look like the prince. Harry's miniature look-alike wore his own Army Air Corps beret and military uniform.

Bottle of whiskey and engraved hip flask
The commanding officer of the Australian Special Air Service Regiment knew the way to Prince Harry's heart is with whiskey, the same spirit that kept him warm one night during his December charity trip to the South Pole.

Twelve bottles of olive oil
Because one just wouldn't be enough, Princess Alia bint Al Hussein of Jordan gave Prince Charles 12 bottles of olive oil and a book during his March tour of the Middle East with Camilla, the Duchess of Cornwall.

An honorary degree
Last November, Prince Charles visited the Forest Research Institute University in India, where he was given an honorary doctoral certificate and two silk scrolls printed with an honorary doctoral citation.

Cuff links and framed portrait
Prince Charles and Camilla did not walk away from their November trip to Sri Lanka empty-handed. Sri Lanka's President Mahinda Rajapaksa offered them a pair of cuff links, a framed portrait, a commemorative banknote, hand-painted ceramic tea service and a white metal tea caddy.
Baby's racing car overall
The people at Williams Formula One Technology Centre knew just the thing to give the grandparents-to-be: baby clothes. Maybe we'll see little Prince George sporting these around Kensington Palace someday.
A velvet robe
Some of the most eclectic gifts on the list were given by unnamed individuals, including cardboard roses, 18 bottles of perfume and a velvet robe and slip for Prince Charles and Camilla.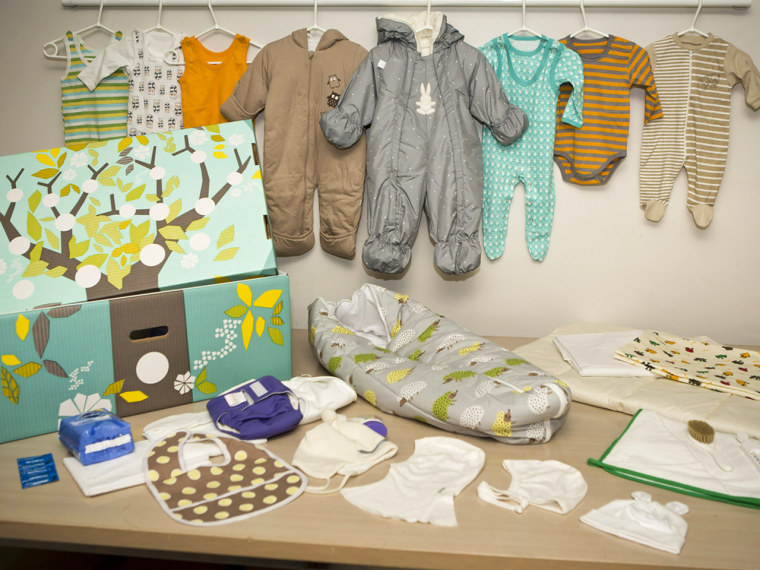 Oodles of baby presents 
The Clarence House lists didn't even attempt to chronicle all the gifts that came pouring in to Prince William and Duchess Kate in honor of the birth of Prince George, but how could we forget the maternity gift box the Finnish government sent the royal couple before their little one's birth? The kit included baby clothes, a nursing pad, cloth diapers and even condoms for dad. 

Gifts fit for a queen
Queen Elizabeth also receives her fair share of gifts every year, of course. A separate list published by Buckingham Palace on Wednesday revealed that the queen's gifts included a five-strand pearl necklace from the President of the United Arab Emirates and, more curiously, four enameled scarab beetles from Bangladesh, according to The Telegraph.