Jack Black recently visited children living in poverty in Uganda as part of NBC's Red Nose Day challenge — and met one special 12-year-old boy who changed both of their lives.
DONATE NOW: Help lift children around the world out of poverty
The trip to Kampala, the country's capital, was organized to help raise awareness for children living in poverty. Started in the U.K. nearly 30 years ago, Red Nose has raised more than $1 billion toward the effort.
But when Black was first asked to go, he wasn't sure he was the right man for the job.
"I don't know if I'm really the right guy to do that," the comedian told NBC's Joe Fryer on TODAY Monday. "It's not really my thing... I just don't think of myself in those kinds of situations where things are dire."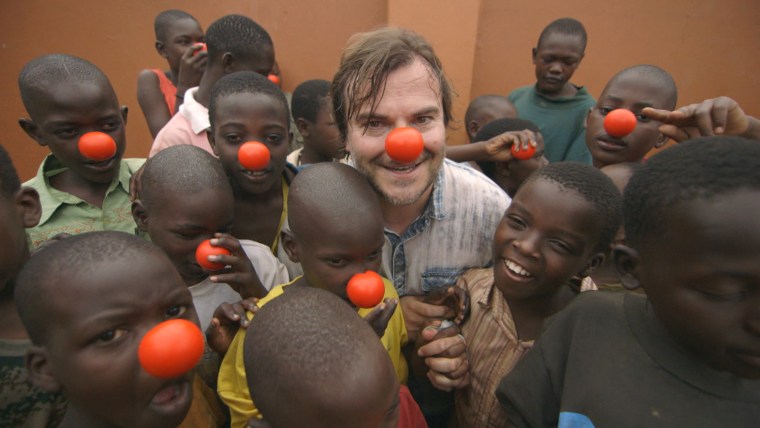 The moment he landed in Africa, Black said he made a promise to himself not to cry. It wasn't going to be one of those trips, he told himself. Plus, he's "not a crier."
That all changed after he met Felix, a homeless boy who collects glass and metal to raise money for food.
"I failed my promise," he said. "I got very emotional and I was surprised at how it affected me."
Black said that when he visited kids like Felix walking around Kampala, he couldn't help but think about his own children.
"You look at them and you go, 'My boy is that kid's age,'" Black said. "And it's just the horror of imagining them alone in a scenario like that, really drives it home."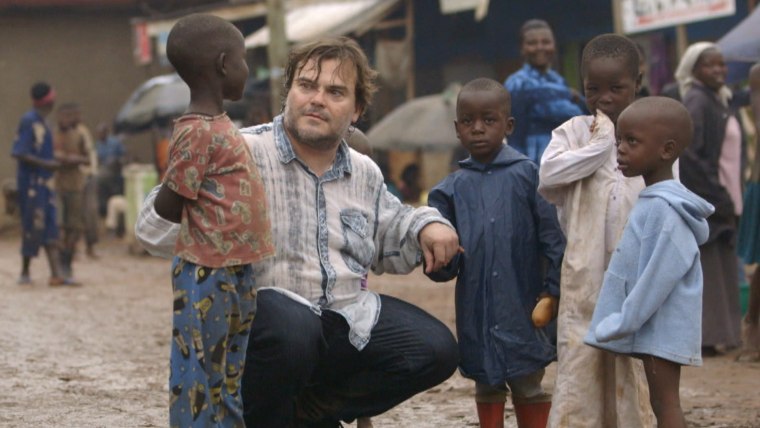 Black made a special connection with Felix, who has been homeless for three years and whose mother had died, especially after Felix showed off his beat-boxing skills, which impressed the Tenacious D frontman. When Felix showed Black where he slept, on a ground littered with garbage and a rock for a pillow, Black said it was "unfathomable."
"This is not a place for a 12-year-old boy to be sleeping alone," Black said. "And this is his life. This is where he lays his head at night."
But now there's good news. Felix is getting help through a program sponsored by Red Nose Day. Black hopes that his journey to Uganda, which will be featured during NBC's three-hour primetime special on May 21, will inspire more people to help the millions of children around the world just like Felix.