Brrrr! 'Tis the season for fur.
Not only is fall descending across most of the nation — with its reminder of frozen days ahead — but fur, both real and faux, is back as a big fashion statement.
And not only will it keep you warm, but the luscious opulence of a fur piece or a fur trim is also one of the trendiest ways to update and accessorize.
Best of all, you'll find options at all price points and in colors ranging from natural to pretty pastels.
Which one to choose? We've rounded up the key looks — including ones for those who prefer the faux-fur route — here in the latest edition of our weekly fashion and beauty update.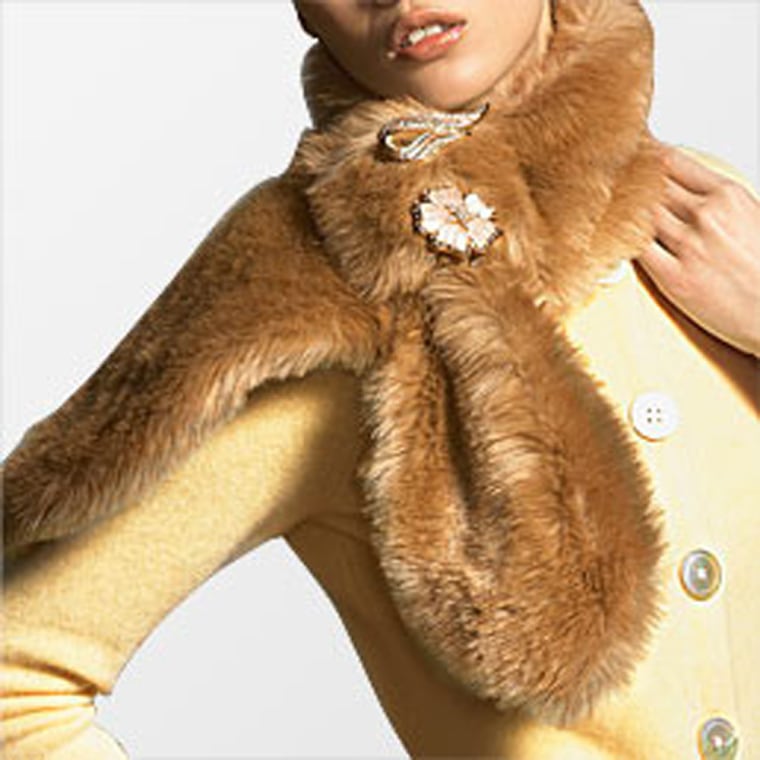 Too pricey, even when it's not real? Opt instead for a scarf or shawl trimmed with a faux-fur border — you'll see a real difference in the price tag. Adorn with a few sparkling brooches for a trendy twist.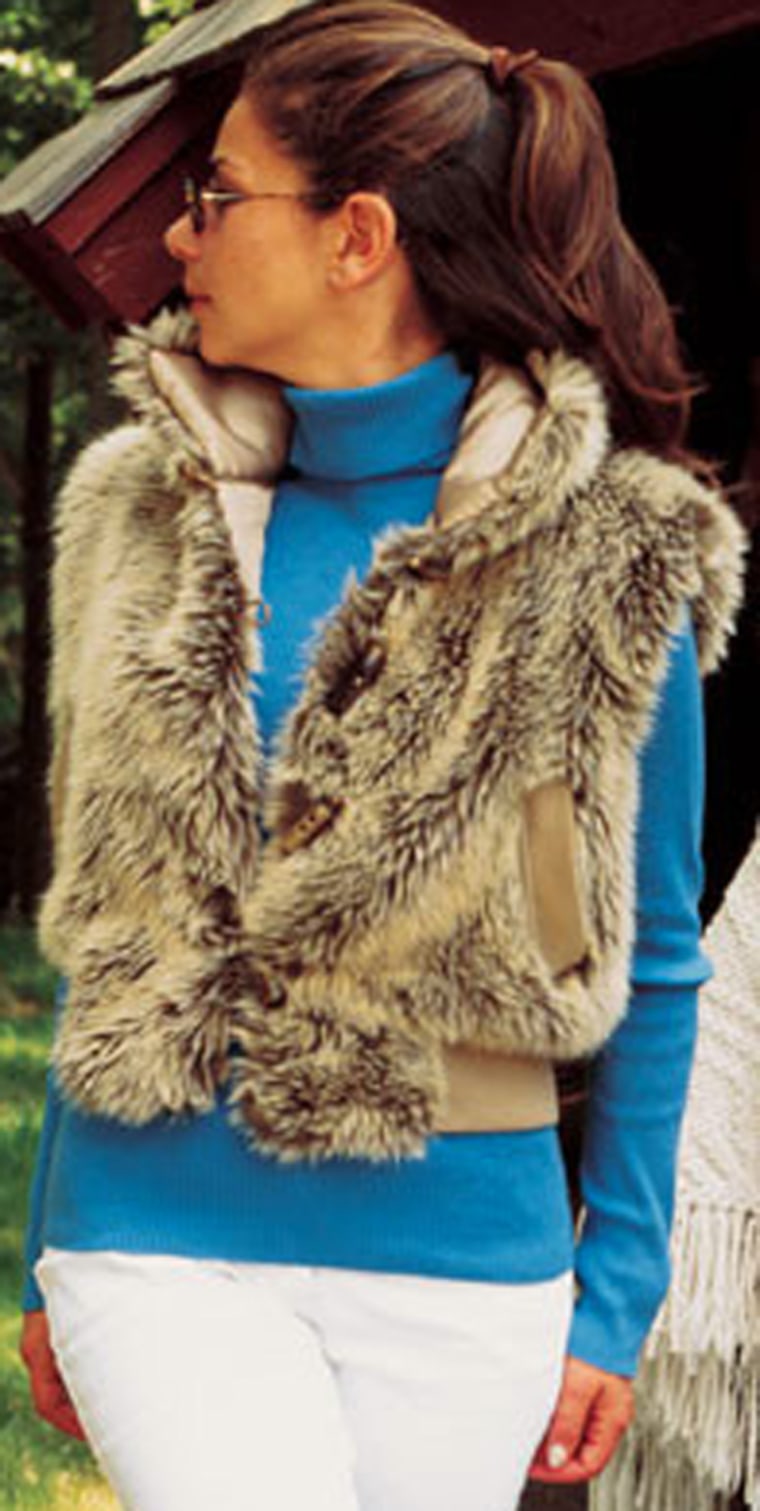 Shop wisely. Chosen carefully, a fur vest is a piece that you can wear season after season to ward off the winter chill in chic style. Your best bet would be to choose a natural-looking, colored fur in a classic style so it doesn't shriek "Fall 2004" next year.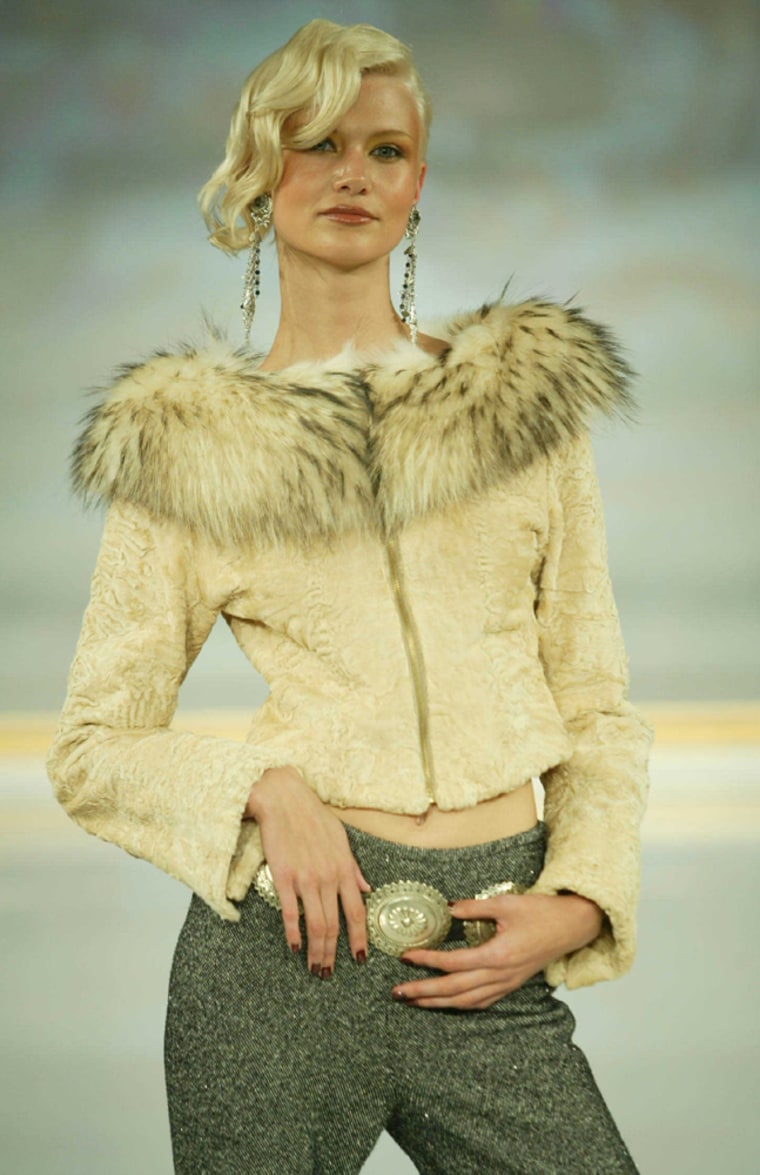 When purchasing any piece with a fur trim, check to see if the fur itself is detachable. If so, you can take your item to a traditional dry cleaner when necessary. If the fur trim is not removable, you'll want to bring the item to a fur specialist for cleaning. If this is a piece you'll wear often, factor in the extra cost of upkeep.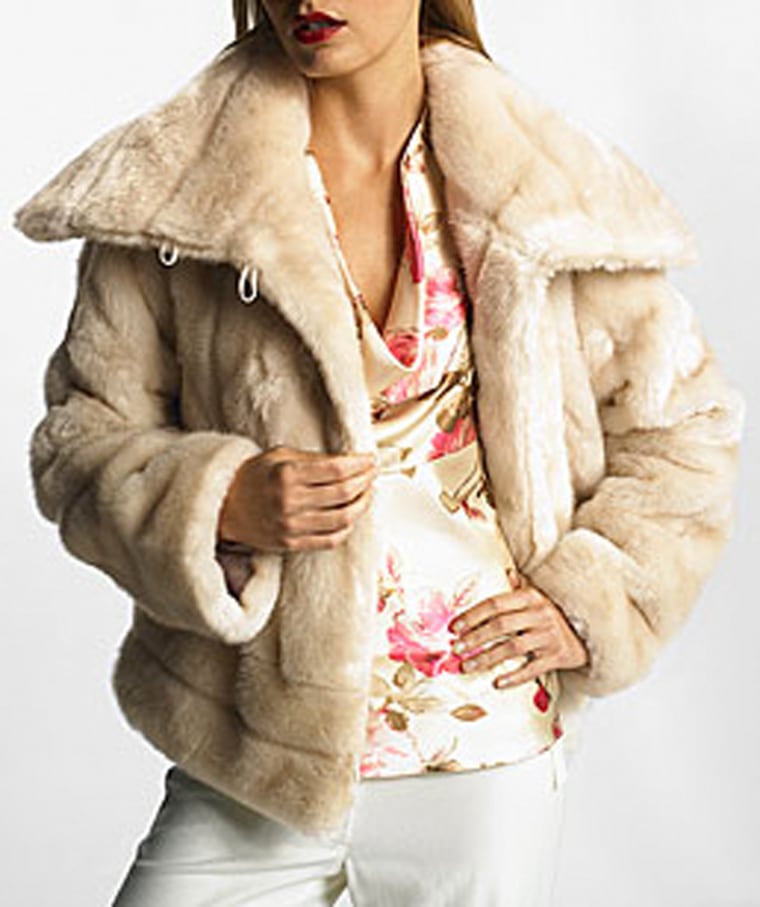 Before buying a jacket, decide if you will wear it more frequently with pants or skirts and dresses. That decision will help guide your choice of length and style so that you end up with something you can truly wear day in and day out.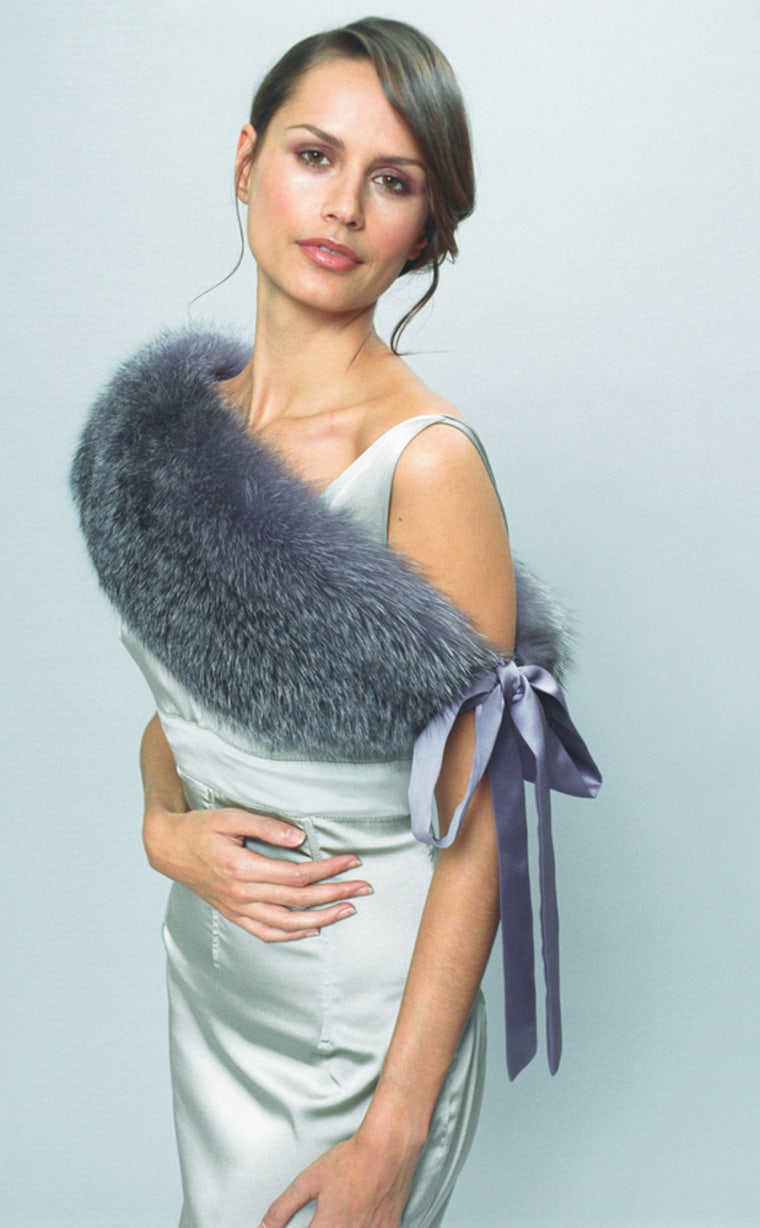 Want a quick hit for the holiday season? Pick up a vintage fur piece (or check in grandma's closet), then add a jeweled brooch or two. Presto! You're ready to shine.
Judy Gordon is a New York-based style consultant and the "Today" show's style editor. She has been covering the fashion and beauty beat for the past decade. To learn more, you can visit her Web site, , which highlights style trends in America.
firstVIEW is the primary supplier of photos to Fashion Friday. Go to for the latest pictures from top fashion shows around the world, including New York, Los Angeles, London, Paris, Milan, Brazil, New Zealand, South Korea and more.