In the wake of the tragedy in Newtown and the devastation of Superstorm Sandy, it's hard to escape the feeling that the world is a little darker these days. But as we slide into 2013 with an emphasis on healing, it can help to be reminded of the good things people are capable of.
Here are our favorite inspirational stories of the year, all of them involving ordinary individuals who helped brighten the lives of those around them – from strangers who shared their good fortune with people in need, to those who lifted up their loved ones (literally, in one case).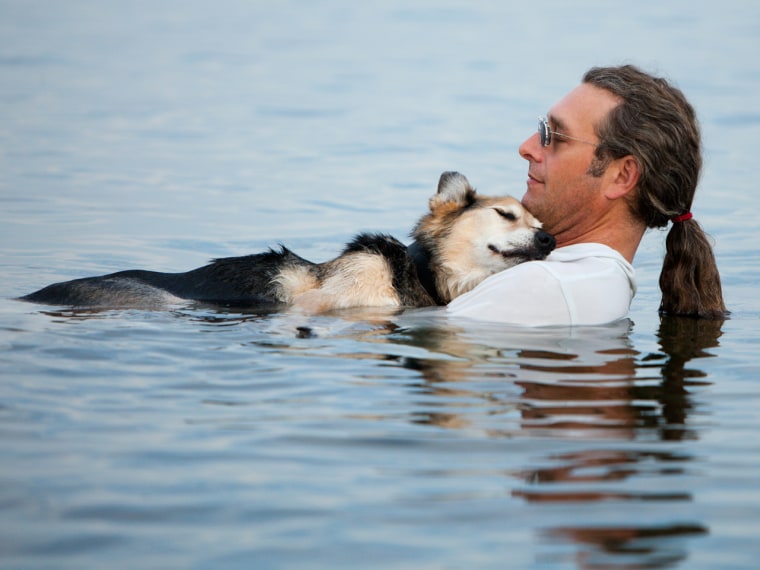 Man floats his sick dog to sleep
This picture of a Wisconsin man's unconditional love for his dog melted hearts around the country when it went viral this summer. John Unger found out his beloved dog Schoep was suffering from severe arthritis and might need to be put down, so he began taking him into Lake Michigan so the dog could float and get some relief. Unger said his 19-year-old shepherd mix once saved his life by helping him get through a period of dark depression, and he just wanted to return the love.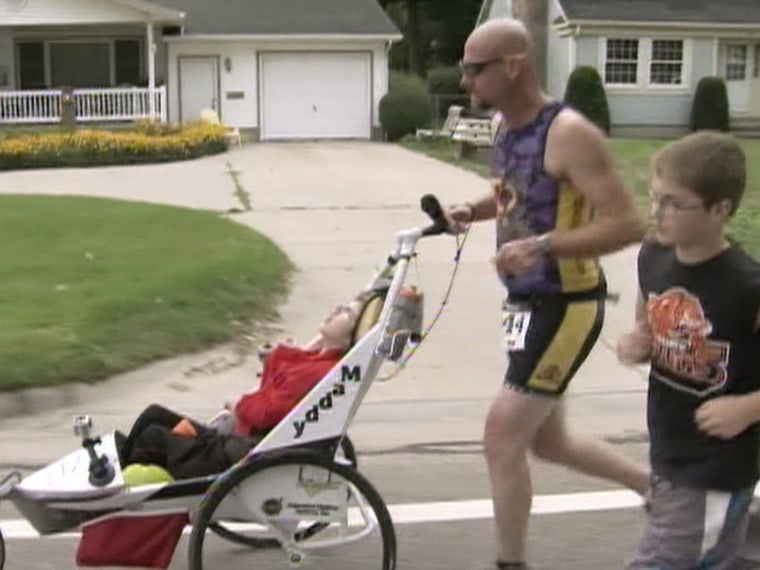 Father helps disabled daughter cross the finish line
Maddy van Beek, 13, was born with severe cerebral palsy and can't walk, see, or speak, but she's crossed the finish line in more than 75 races, thanks to her dad. When he realized how much his daughter liked being pushed in the Grand Rapids Marathon four years ago, Rick van Beek decided to quit smoking and train for triathlons, helping Maddy participate by pulling her in a kayak during the swimming portions, riding his bike with her in an attached cart, and pushing her in a stroller as he runs. "When you see what we do as a team," he says, "it's about love."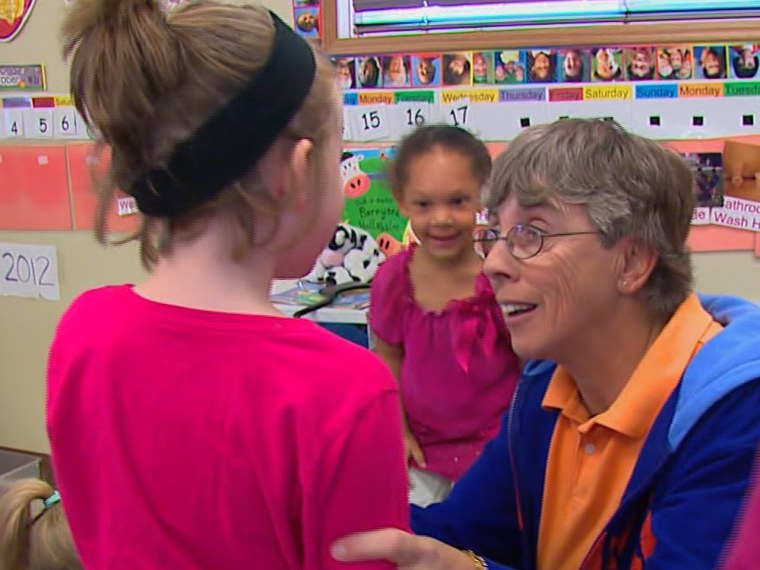 Town's secret angel gives toys, clothes to needy kids
Mary Sauter doesn't have children of her own, but she's been brightening the holiday season for hundreds of children in her Iowa town for nearly 25 years, acting as a secret angel who spends her savings on toys and clothing for the kids. To put together the money she spends on the children's Christmas gifts, she recycles cans, works at concession stands and takes on tutoring lessons, and then hunts for deals all year long so she can afford as many presents as possible. Recipients of her kindness rarely know she's the hand behind their Christmas miracles - the quiet retired schoolteacher never takes credit.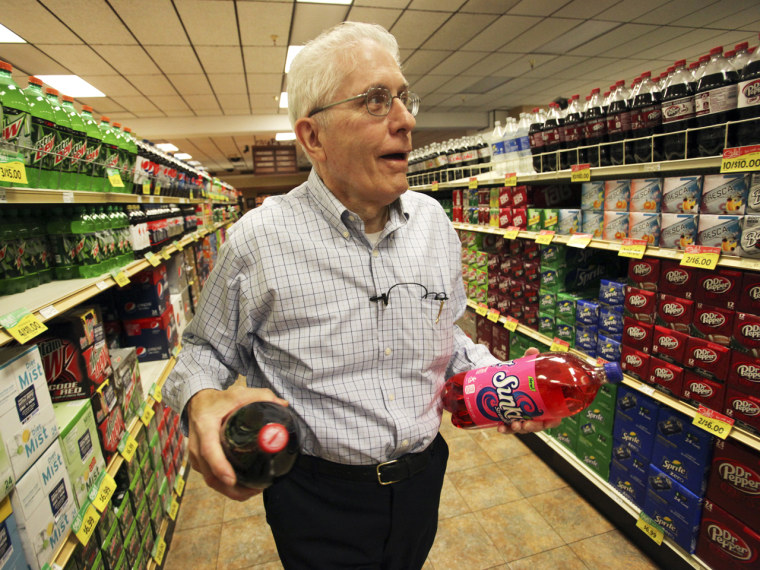 Grocer gives employees his store for free
A Minnesota grocery store owner could have sold his shops for a hefty profit when he decided to retire from the business this year, but instead of cashing out, he decided to pay it forward. Seventy-year-old Joe Lueken, who has Parkinson's disease, is retiring to travel the world with his wife, and he's giving his three stores to his nearly 400 employees - transferring ownership to them, no strings attached. "My employees are largely responsible for any success I've had, and they deserve to get some of the benefits of that," he said. "You can't always take. You also have to give back."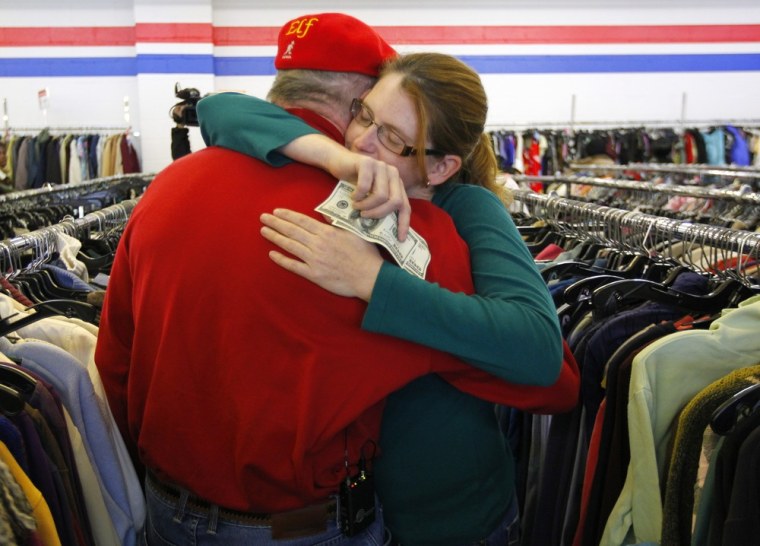 "Secret Santa" stuns New Yorkers after Hurricane Sandy
New Yorkers recovering from Hurricane Sandy got a special surprise this year when a Kansas City businessman posing as "Secret Santa" came to Staten Island and started handing out $100 bills to families suffering from the storm. The mysterious gift-giver refuses to give his name or be photographed, saying it's not about the money; "It's about the random acts of kindness."