On Saturday, Carlos Gonzalez will achieve something he once thought was a pipe dream: graduating college.
In the crowd, cheering him on, will be Mike and Julie MacKinnon, his legal guardians who say he's changed their lives as much as they've changed his.
"I was not hopeful about my future," Carlos told TODAY. "It wouldn't be as bright as it is now."
Before Carlos came into the picture, Mike and Julie already had their hands full with three teenagers, Sarah, Cameron and Zach, as well as a golden retriever.
Mike coached the local, recreational basketball team, and his son Zach was a player. On that same team was Carlos Gonzales, a 6-foot-7-inch teen who played center.
Carlos's attendance to games and practices was sometimes sporadic, so Mike started giving him rides to and from sporting events. Then one day, Carlos told Mike that he needed a place to stay for a few nights.
That's when Mike and Julie realized there was something more to his story.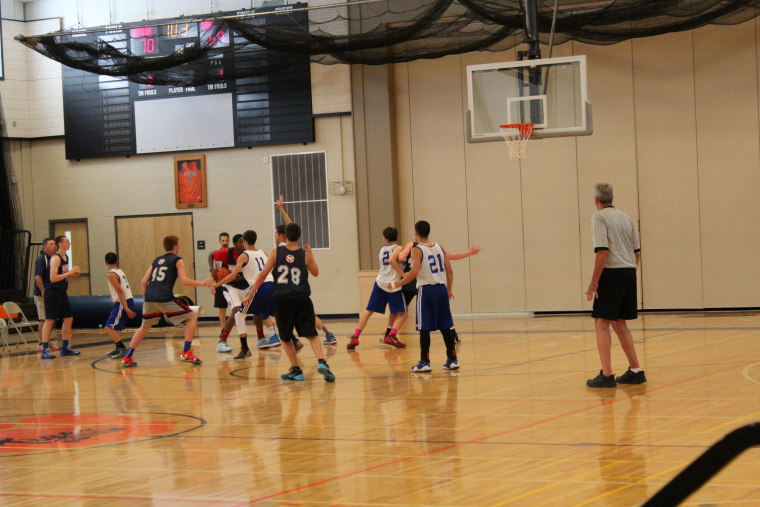 Carlos eventually revealed that he had been evicted from his apartment because he wasn't allowed to stay there by himself as a minor. His mom had left, he explained, and he was on his own.
One or two nights at the MacKinnon house became a week, which became a month. Ultimately, Mike and Julie decided to make a life-changing offer.
Mike told him: "Look, you look comfortable here. We want you here. We talked to the other children. Do you wanna just be part of our family?"
Carlos was quick to accept.
"We suddenly became a family that was meant to be," Julie told NBC's Morgan Radford.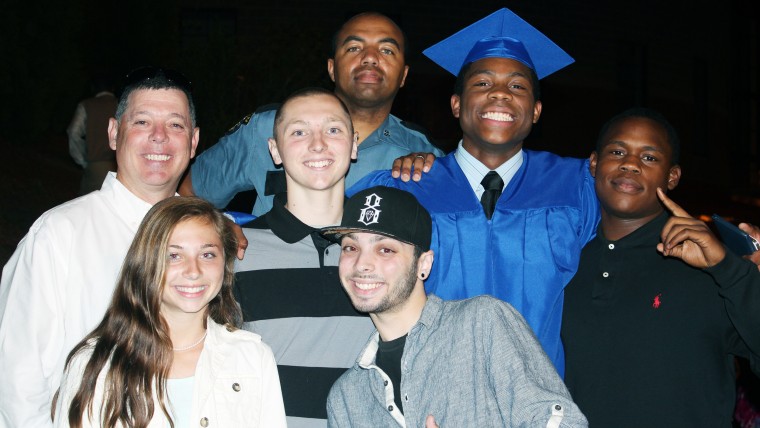 Mike gave the boys an assignment: to build Carlos a room. Carlos always loved carpentry, and jumped at the chance to create his own space with this family who carved out such a special place for him. He drilled, hammered, and sanded until he and his new brothers had made the room.
"I didn't have to worry about things like food, paying for school … a lot of things that kids where I was from had to worry about," Carlos said.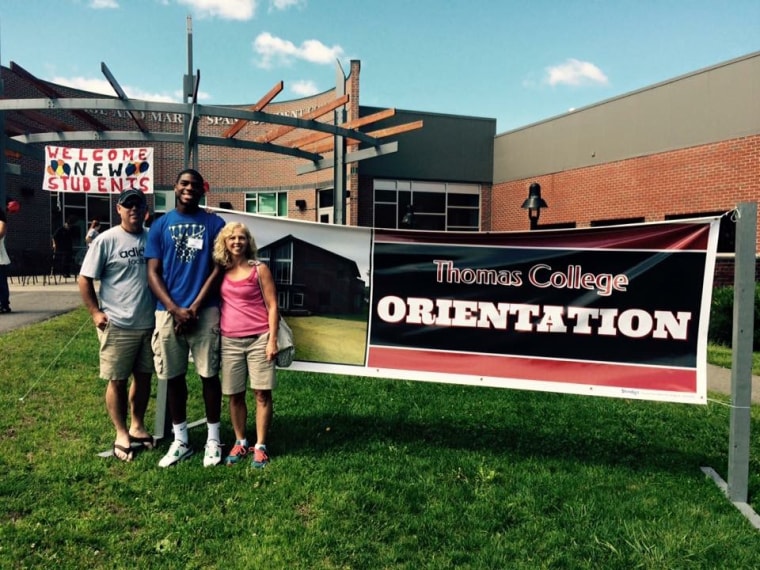 The MacKinnons saw their lives change too.
"He has an unbelievable smile, a magic Johnson smile," Mike said. "He's taught us to slow down and appreciate each moment. We now say grace before dinner, and Carlos leads the prayer."
With their support, Carlos graduated high school and made his way to Thomas College in Waterville, Maine. He immediately became a standout player on the basketball team, scoring 266 points and grabbing 257 rebounds in his sophomore season.
This weekend, he'll graduate with over 1,000 career points, an incredible achievement for any player, but all the more special for Carlos.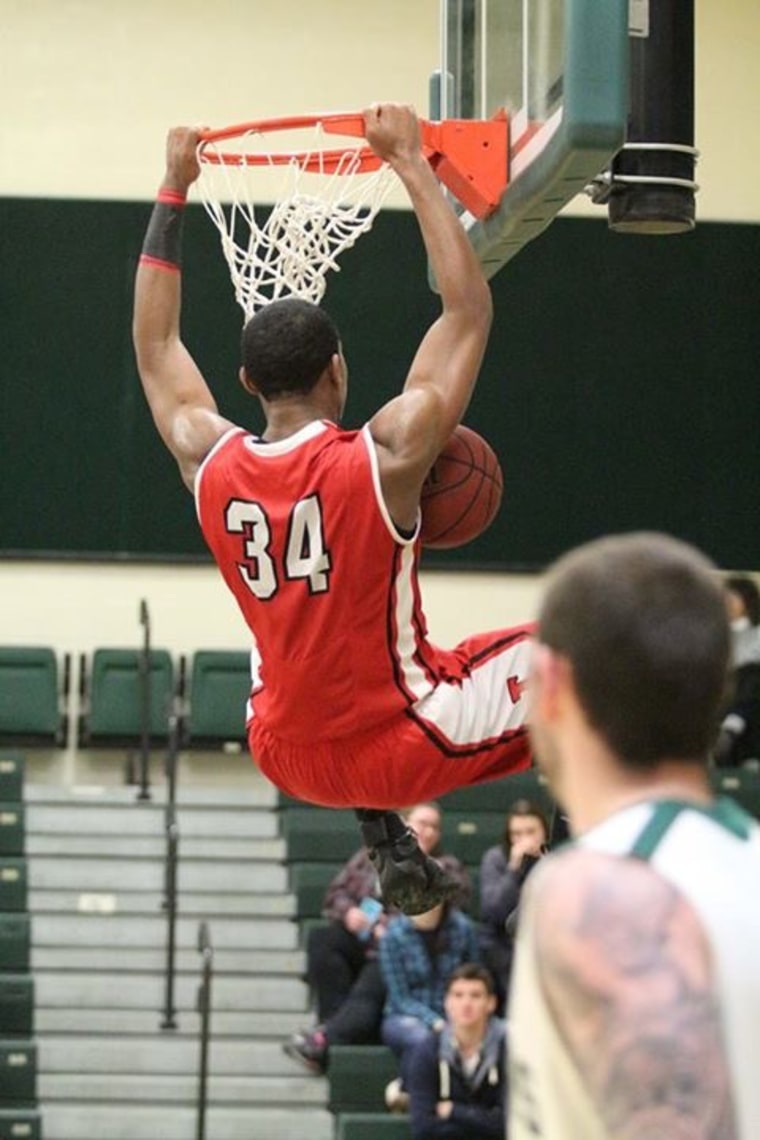 That team became even more of a home when Zach joined him at college. Even though he had over a dozen schools recruiting him, Zach decided to follow Carlos, because "becoming teammates again was a 'no-brainer.'"
Carlos has experienced a lot of firsts with this family. He had never traveled, driven a car, swam in a pool or even used a dishwasher. But the biggest milestone for the now 21-year-old was finding the support he had always wanted.
"It's nice having people that you know you can trust and will have your back at all times," Carlos said as he glanced at his family.