Imagine heading out the door to start your morning to commute — only instead of jumping into a car or train, you're jumping onto a seemingly endless slip n' slide.
That's exactly what happens when Slide the City comes to town, turning your city's biggest hill into a 1,000-foot slide.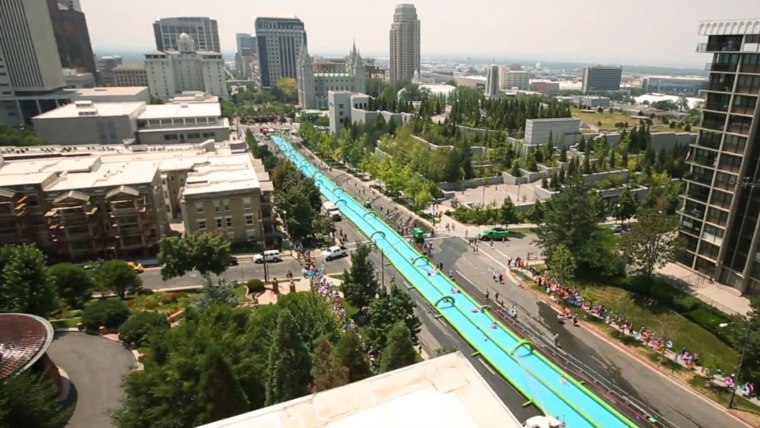 After a few failed attempts at a running start, Jenna Wolfe got her chance to try out the summer attraction, calling it "a rare taste of the extreme."
Slide the City has already visited more than 150 cities with many more to come. Want your chance at the extreme? Find out if the slide is coming to a town near you.