Sister Madonna Buder was the only person to get a standing ovation at the awards ceremony for the USA Triathlon Age Group National Championships on Aug. 13 in Omaha, Nebraska. It wasn't because she had the best time or broke any records, but rather that she was the only person to compete in the 85-plus age category.
The 86-year-old nun has become something of a celebrity in recent years; she's been featured in numerous articles, highlighted in the book "If Nuns Ruled the World: Ten Sisters On A Mission," and most recently appeared in a Nike commercial.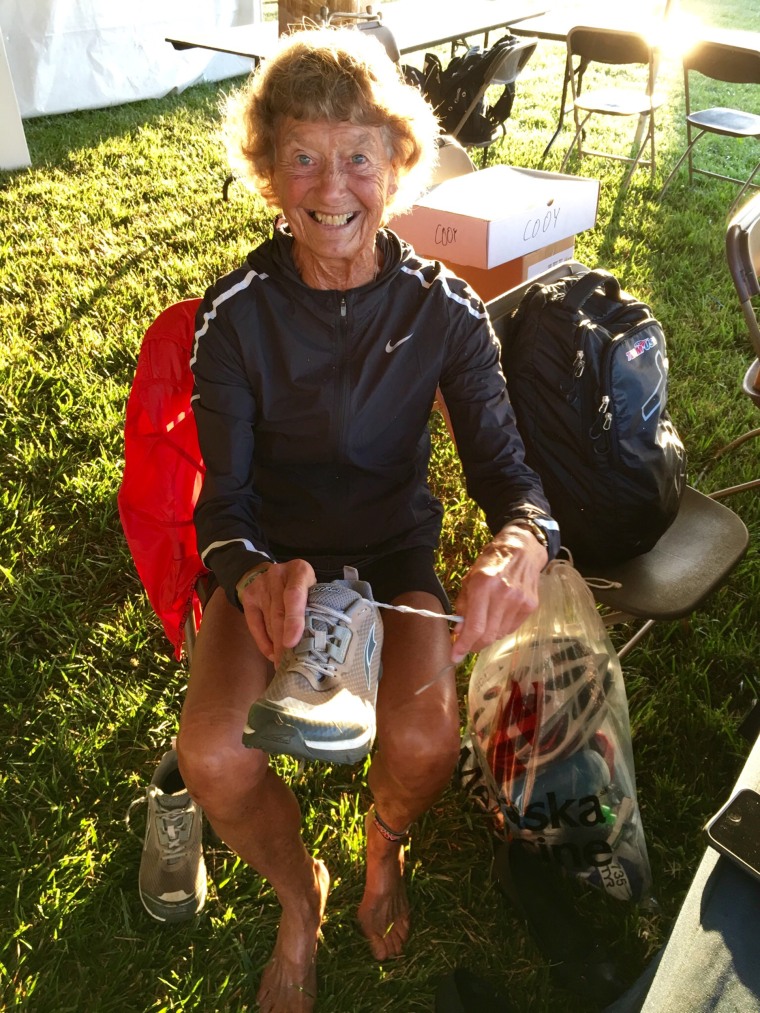 And although she's a seasoned veteran at triathlons, having competed in 45 Ironman races, Buder still has the occasional slip up on race day.
"She forgot her shoes," Omaha resident and race volunteer, Deb Bahr, told TODAY. "So, I gave her mine to run in."
Yes, the saintly competitor left her vital sneakers needed for the 10K run portion of the race — which also included a 1.5K swim and 40K bike ride — at home and was trying to figure out what to do. "It was around 6:15 a.m. before the race started and I was hoping to run into Sister Madonna because she's an inspiration of mine," noted Bahr. "I bumped into her just as the sun was coming up and asked for a picture. She then told me she was a little anxious because she forgot her shoes."
RELATED: Young triathlete with cerebral palsy creates race to help other kids with disabilities
After determining they were the same size, Bahr offered up her sneakers explaining she had an extra pair of flip-flops to wear instead. "She tried on my sneakers, said they felt great and decided to use them. I offered her my socks, but she said she didn't need them," added Bahr. "She told me I was her triathlon angel."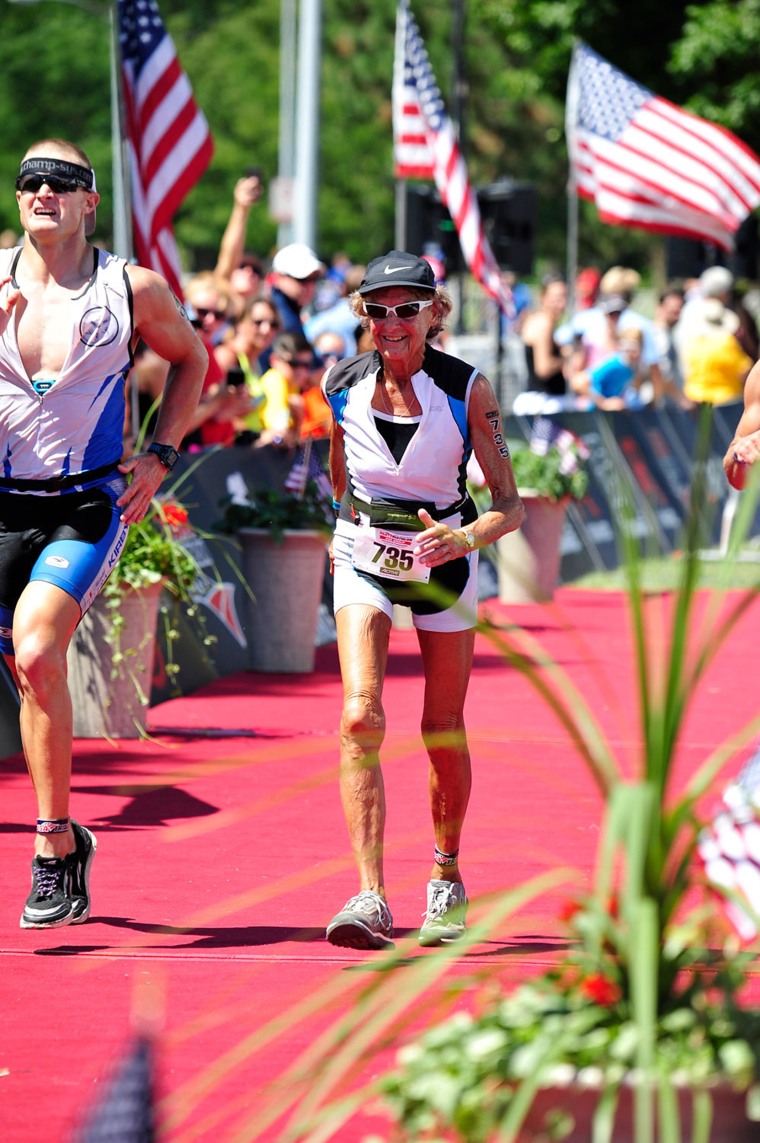 Buder ran in the borrowed Altras sneakers and successfully completed the Olympic distance triathlon in 4 hours, 23 minutes and 43 seconds. "At the finish line she took them off and gave them to me," said Bahr. "I said she could hold on to them, but she told me she liked walking around the grass with bare feet. She's just a remarkable person."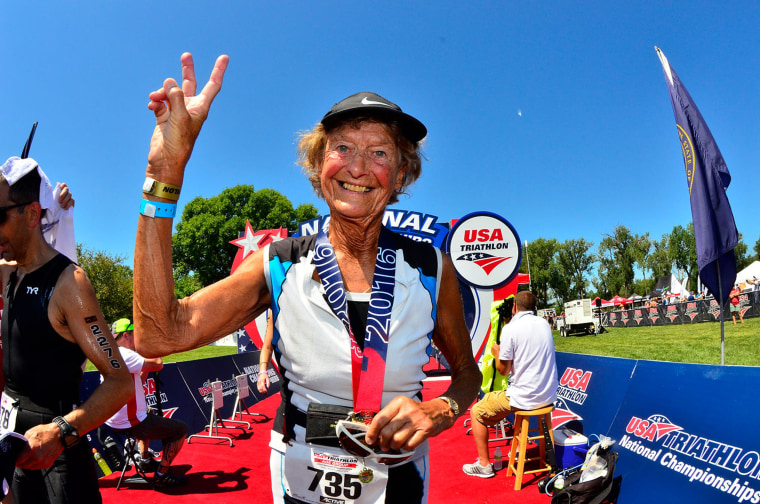 The two both agreed it was fate that allowed them to bump into each other that day despite there being more than 2,500 competitors walking around. "I almost didn't wear those shoes," said Bahr. "I think God put us in that same place at the same time for a reason." TODAY reached out to Buder for additional comment, but hasn't yet heard back.
RELATED: World's fittest 96-year-old, Charles Eugster, shares diet and exercise tips
"Sister Madonna told me that God puts her in unique circumstances and this was one of them," she said. "More than running a race in someone else's shoes, it was her spirit and energy that really impressed me. She said God allows her to continue to play in his playground, so she'll keep playing."