The United States won 51 gold medals at this week's Invictus Games, but one of them won't be coming home.
U.S. Army Sgt. Elizabeth Marks, 25, is sending one of her four gold medals in swimming at the Paralympic-style competition for injured veterans back to the British hospital that saved her life. Marks gave it back to Prince Harry, the founder of the Invictus Games, to deliver to Papworth Hospital as a gesture of gratitude.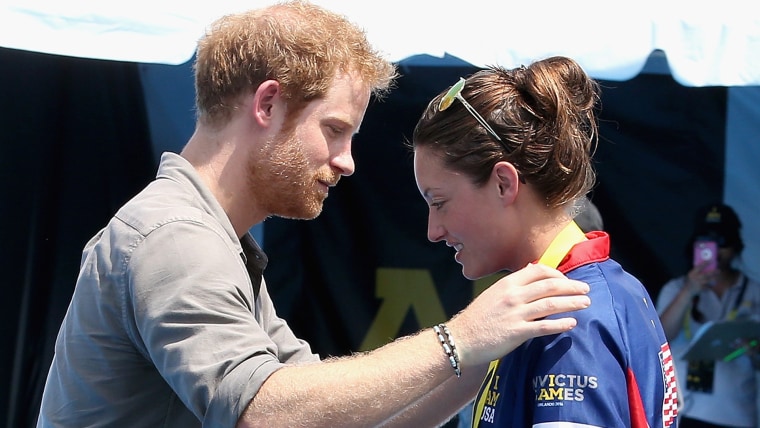 RELATED: American swimmer to Prince Harry: Give British hospital my Invictus gold medal
"The only way I had to thank them was by giving them a medal and hopefully that means enough,'' Marks said on TODAY Friday. "Someday I would love to go shake their hands, but for now I'll just have to have the medal say thank you for me."
Marks served as an Army medic in Iraq in 2010, where she sustained a serious hip injury that took away all the feeling in her left leg. Part of her rehabilitation involved swimming, where she discovered a hidden talent and became a record-setting swimmer.
RELATED: Prince Harry describes Invictus Games inspiration in interview with Jenna Bush Hager
After competing in the 2014 Invictus Games, she suffered another setback when she contracted a respiratory illness so severe that doctors had to put her in an induced coma. Once again, she fought her way back thanks to the help of the doctors and nurses at Papworth Hospital.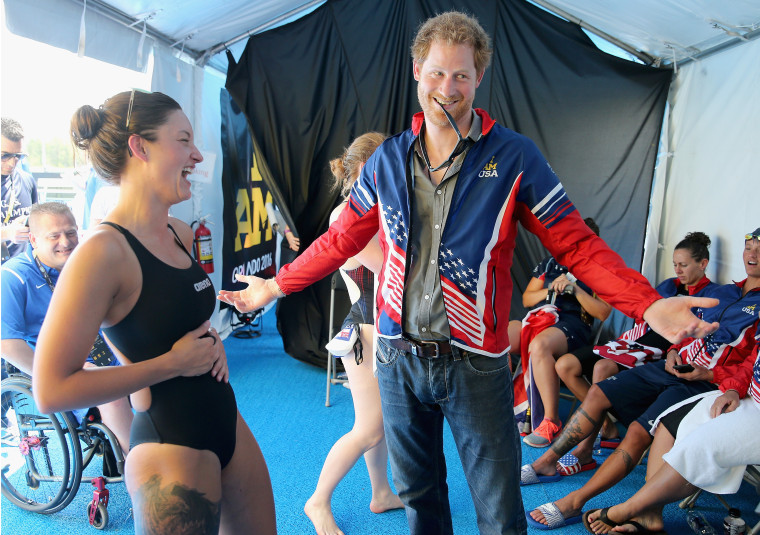 "All these people are beautiful and wonderful and their hearts will drive me to push as hard as I can,'' Marks said.
RELATED: Prince Harry: I hope Princess Diana would be 'incredibly proud' of the Invictus Games
What Prince Harry did see was the essence of the Invictus Games in Marks, who has now set her sights on competing in the Paralympic Games in Rio de Janeiro this summer.
"What is the force that drives Elizabeth Marks to return to these games after nearly dying two years ago, to compete now, at the highest level, in a sport that renders her blind and faint?" Harry said at Thursday's closing ceremonies. "Invictus!"
Follow TODAY.com writer Scott Stump on Twitter.
Editor's note: On May 13, TODAY and TODAY.com incorrectly reported that Sgt. Elizabeth Marks is married. Marks is in fact divorced. This story has been updated.