They met at a red light. At a Subway store. While filming a music video. At a concert in Denmark.
Brooklyn Sherman has heard it all. The 27-year-old hopeless romantic has posted several dozen stories about couples on her new Instagram page, "The Way We Met." And she has thousands more stories waiting to be read in her inbox.
"I love to talk about love. I love to talk about relationships. Going up to people on the street I don't even know, saying 'Oh my God, you're the cutest couple. How did you guys meet?' That has been a part of who I am for so long," said Sherman, who works for a Los Angeles-based talent agency.
Sherman has long wanted to share her passion about love stories through a blog as a way to give hope to fellow romantics, especially after reading stories about marriage and divorce rates over the past several decades that she found depressing.
She still plans to create a blog, but figured an Instagram page would be a good way to build an audience. Her page has racked up more than 86,000 followers since its creation just three weeks ago. Her first several posts came after she made a callout through a Facebook community, Girls Night Out.
"What started as a sentence here and there ended up being a thread of a hundred posts," she said. "I was like, wow. Maybe I'm not the only one that loves to talk about love. It's obvious that other people in love love to share their stories."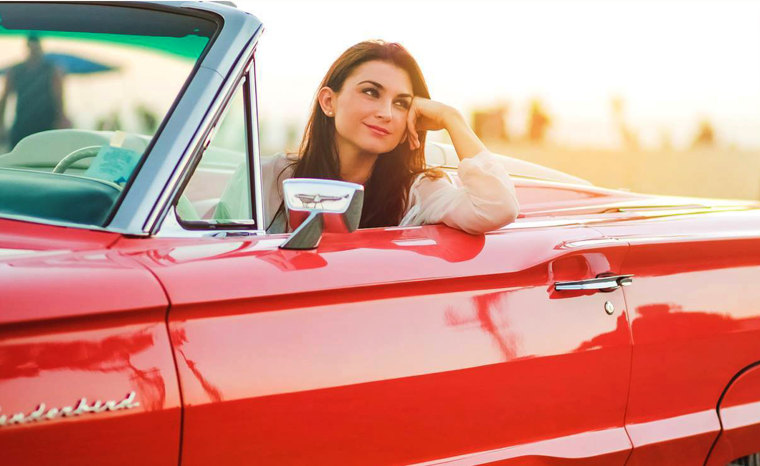 One of them was Taylor Elizabeth, who offered up the story behind how she met her fiancé, Kaleb Nation, at a YouTube convention in Florida. They didn't start dating until they met again more than a year later — at another YouTube convention.
"When [Sherman's] site went up, we couldn't believe that nobody else had tried something like this. It was such a simple idea, but it's also an awesome one," said Elizabeth, who is getting married in October. "I put our photo out there because who doesn't like to talk about who they're with and how they met."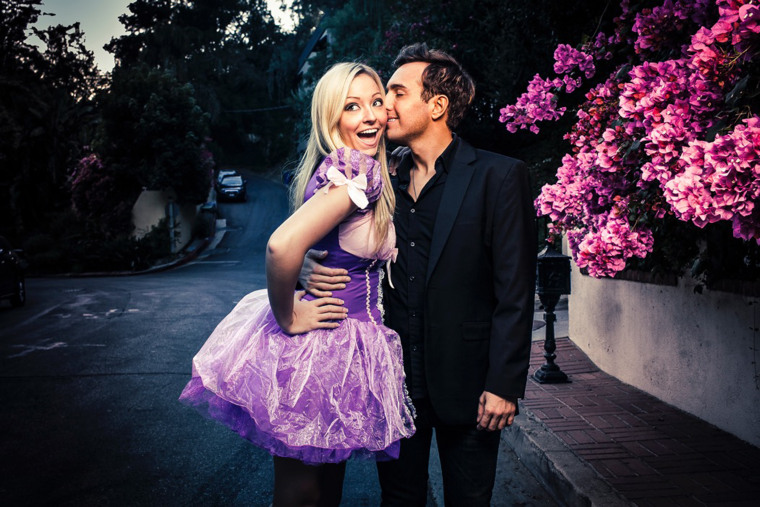 With hundreds of stories pouring in every day, Sherman said she tries to read as many as she can when she gets home from work. She has started to lean away from posting stories about people who met online, only because it's a scenario that happens far too often.
"It's sad because in a world where we have so many ways to connect, we're almost connecting so little. We're connecting so much online that we've actually become lonely," she said. "I really want to encourage people to go back out in the world and live life again and experience things and meet with people face to face again and have authentic conversations."
Her advice to people finding that special someone: Close the laptop, put down the smartphone, and and step outside.
"You never know where you're going to meet someone. I featured a couple who met at a red light, another couple met at a karaoke competition. Another in a park while the girl was playing Frisbee," she said. "I want to encourage people to find the randomness of life that you get when you go out and create an experience. It's amazing what the world will give back in return."
Sherman recognized the irony of encouraging people to go offline when it's an online platform that has brought her such widespread recognition recently.
"Our world is social media, so if I want to change the word, I have to change social media," she explained. "That's the reality of it."
Although Sherman is not currently involved in a relationship, she remains positive about her future — and thinks her Instagram page will help inspire others in the same way.
"I think the reason 'Way We Met' is getting such overwhelming positive feedback is because it's giving people hope," she said. "They can log on and they can feel good, and optimistic. They can say, 'Wow, there's someone out there for me, and I shouldn't give up.'"
Follow TODAY.com writer Eun Kyung Kim on Twitter.